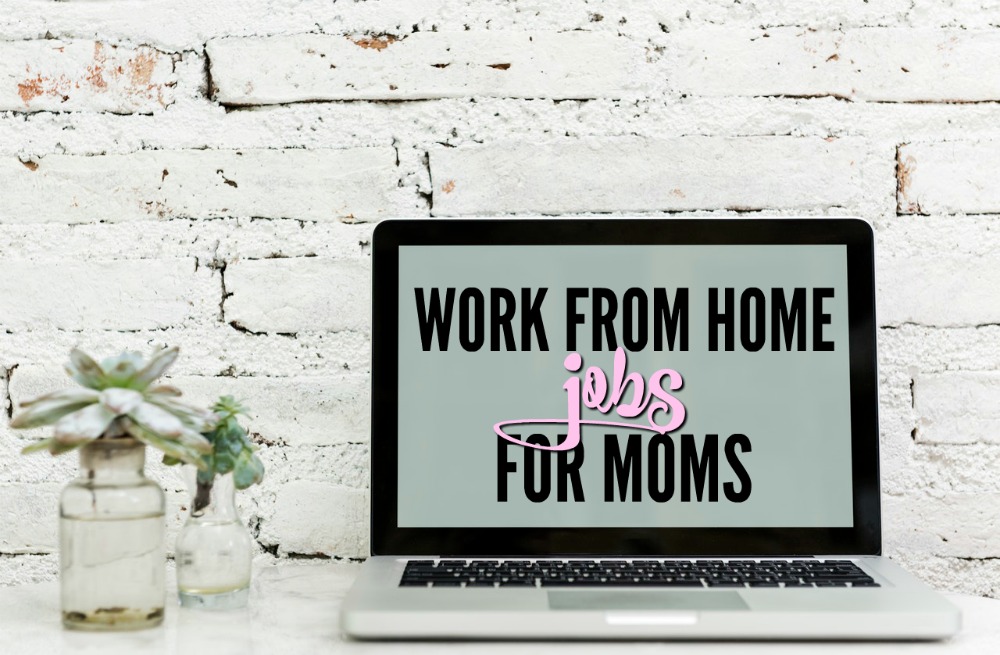 Updated 5/1/2018
Are you looking for work from home jobs for moms? I started working from home in October of 2012 and by October of 2013 I was able to quit my day job and work from home full time. Five years later and things are still going great!
If you're feeling underpaid, overwhelmed, and just hate the idea of going to your current job, I promise,you can find a better solution.
BUT…you have to be willing to do the work. Just wishing and hoping won't get you anywhere. (It'd be nice if it would though, right?)
You're not going to find a legit work from home job that pays good and is easy – it's one or the other.
If you're working a day job right now, keep it. It's going to take a little while for you to build up your income and getting started on the side is a smart move. (It took me a year before I could go full-time from home. If you want to read more about my story here's how I became a work from home single mom.)
If you're ready to find the perfect job or career you can do from anywhere here's a big list of options.
Work From Home Jobs for Moms
These are all jobs where you can put in an application and be hired by a company. Do keep in mind that many companies who provide work from home positions will hire you as a contractor. If you're hired as a contractor rather than as an employee you will need to pay self-employment taxes.
Home Based Business Ideas for Moms
If you're open to the idea of finding your own clients and building your own business you'll have much more control over your earnings and flexibility. These business ideas take some time to get up and running but will provide a little more freedom over your schedule and allow you to grow your income over time.
Getting the correct finance is crucial. Whether it's car financing, loans, or anything credit-related, you must always try to obtain the better deal.
Work From Home Scams
These are the most prevalent scams to watch out for. When job searching remember – if it sounds too good to be true it probably is. (And if it's easy it's not going to pay well!)
Free Learning Resources
Here's a list of excellent free resources from people who really know what they're talking about!
Easy Extra Cash
If you're not looking for a job but would like a few easy things to do to earn a little extra cash or some free gift cards these are for you: