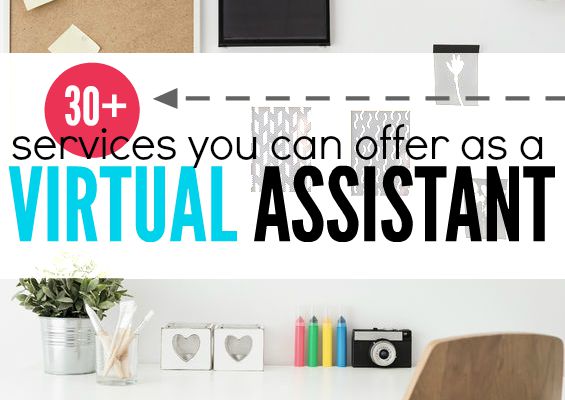 Virtual assistants have become a growing need as more and more businesses obtain websites and operate solely or partially online. A virtual assistant (VA) is an online work-from-home personal assistant who helps businesses and individuals manage a number of various different tasks.
The best thing about virtual assistant work is that it's diverse and ever changing.
One day you could be organizing and responding to emails and another day you could be scheduling social media posts and booking meetings. It's a high-paying online job that often doesn't get mentioned enough. A lot of freelance writers double up as a virtual assistant as well to boost their income and diversify their workload.
Writing content all the time can become tedious and it requires a lot of focus and creativity. Virtual assistant work is not easier so to speak but it's different and requires you to use a variety of skills.
Average hourly pay for a virtual assistant ranges from $12-15 but depending on the tasks you do, you could easily make $30+ per hour. Being s VA allows you to be location independent and work a flexible schedule whether you prefer working during the day or at night.
Skills You'll Need to Become Successful
There is no type of specialized training or certification required to become a virtual assistant. In order to land virtual assistant gigs and do well with them, you'll need a few skills though.
You'll need to be organized, computer savvy, a great researcher and have superb communication skills to say the least. The great thing is that a lot of these skills can be acquired if you're willing to learn quickly and stay organized.
If you have specific skills or experience like with social media, project management or bookkeeping, it's definitely worth mentioning to a potential client.
You can create a one-page resume to showcase your skills and any relevant experience you have when you pitch for jobs.
Don't Just Limit Yourself to Helping Bloggers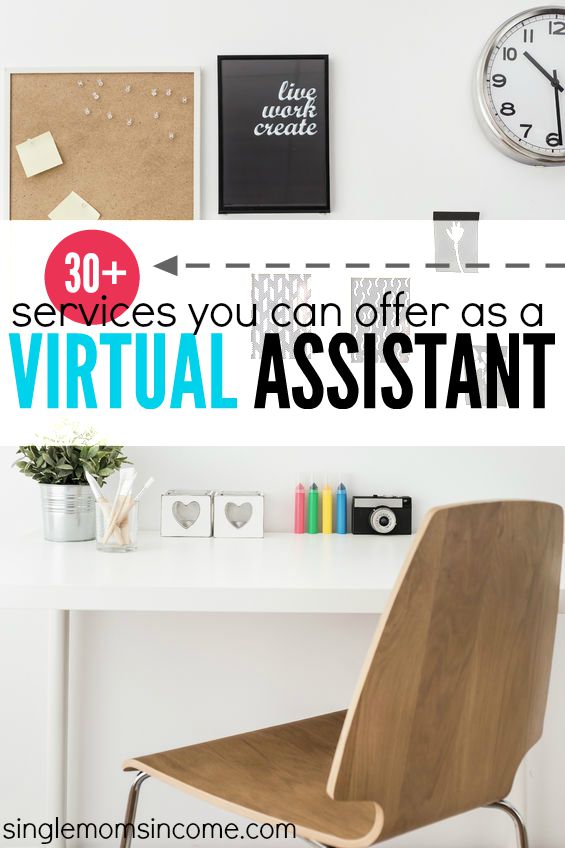 One of the best ways to land one of your first decent-paying jobs as a VA is to contact other busy bloggers to see if you can assist them with your services in any way. Individuals who run their blog like a business or manage multiple blogs often need a team to outsource certain tasks to and hiring a virtual assistant is a must.
While the VA workload for a professional blogger can be plentiful, you don't have to limit yourself to just working with bloggers. There are plenty of professionals, speakers and companies who will hire virtual assistants so it's best to be on the lookout for potential clients at all times.
Cold pitching a client or responding to a job announcement on their website or blog is a great way to get your foot in the door and you'll run into less competition than you would have on a virtual assistant job board.
Job boards like: Zirtual, VirtualAssistants.com and Upwork.com are great for getting job leads and finding work but a lot of people use these sites so the steep competition may reduce the chance that you will be chosen for a position.
Here Are 30+ Services You Can Offer as a Virtual Assistant
Social Media Management
Blog Management
Editing/Creating Images for Pinterest
Organizing and Responding to Emails
Book Speaking Engagements
Sending Out Invoices
Responding to Comments on Articles
Negotiating with Advertisers
Scheduling Blog Posts
Updating Old Blog Posts
Scheduling Meetings
Managing Online Shopping Carts
Online Research
Scheduling Newsletters
Updating Websites
Live Chat Support
Answering Frequently Asked Questions
Following Up on Leads
Creating Itineraries
Transcribe Podcasts
Creating Presentations
Mail Letters and Postcards
Manage Affiliate Programs
Bookkeeping
Tracking Website Analytics
Assisting with Product Launches
Reputation Management
Recruit/Oversee New Team Members
Set Up and Promote Webinars
Editing and Proofreading Content
In case you lost count, that's 32 unique ways to earn money as virtual assistant. The range of work you can do is broad and it all boils down to one goal. Basically, your job is to help make the client's life easier and their business run smoother.
Would ever consider becoming a virtual assistant? Which task would you specialize in?
Alexa's Note: Doing blog management/virtual assistant work is my absolute favorite way to make money online (besides running this blog, of course.) It's also how I was able to increase my freelance income. I think it's a great way to diversify a freelance writing business if you start getting burnt out on writing all the time. If you're interested in becoming a VA you can take a free email course on How to Become a Virtual Assistant here.