Are you a paper and pen kind of person? Yeah, me too. Instead of keeping track of my financial life in spreadsheets and online programs I much prefer to physically write everything out, which is why I had these budget binder printables created!
These printables will help you set your goals, create monthly goal to do lists, track your spending, create a budget, and last, but not least, create a menu plan.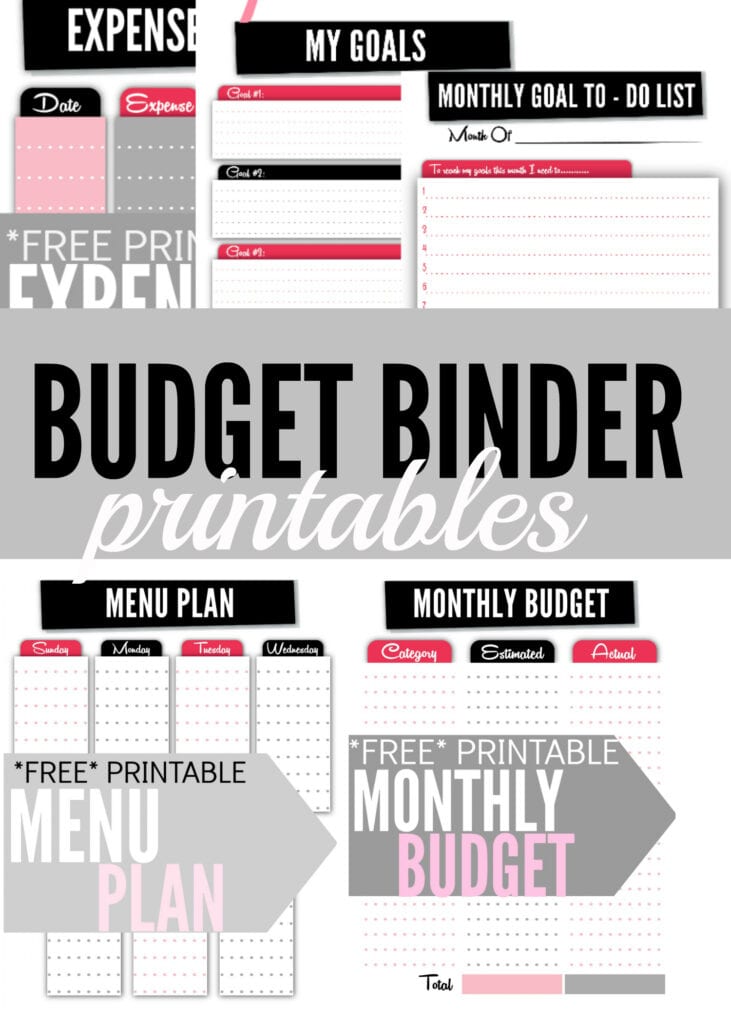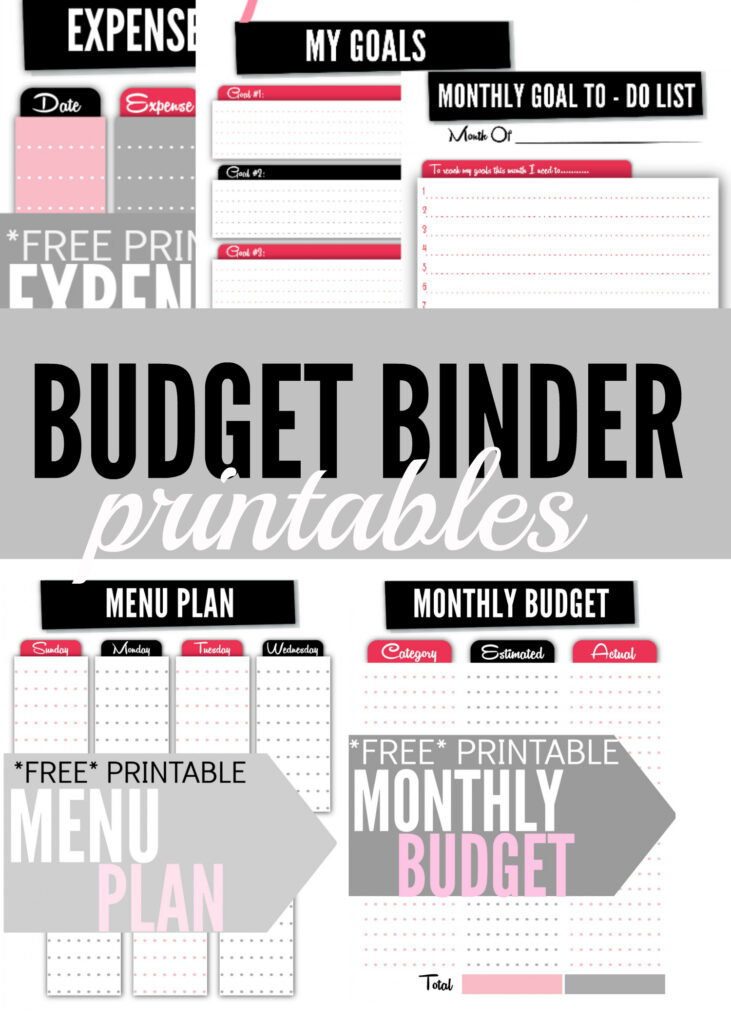 Here is a link to download each of them:
**UPDATE**
While the version above is still 100% free I also have now have a paperback budget planner available exclusively on Amazon.
This budget planner comes in two cover options and contains all the pages you need to keep your finances organized.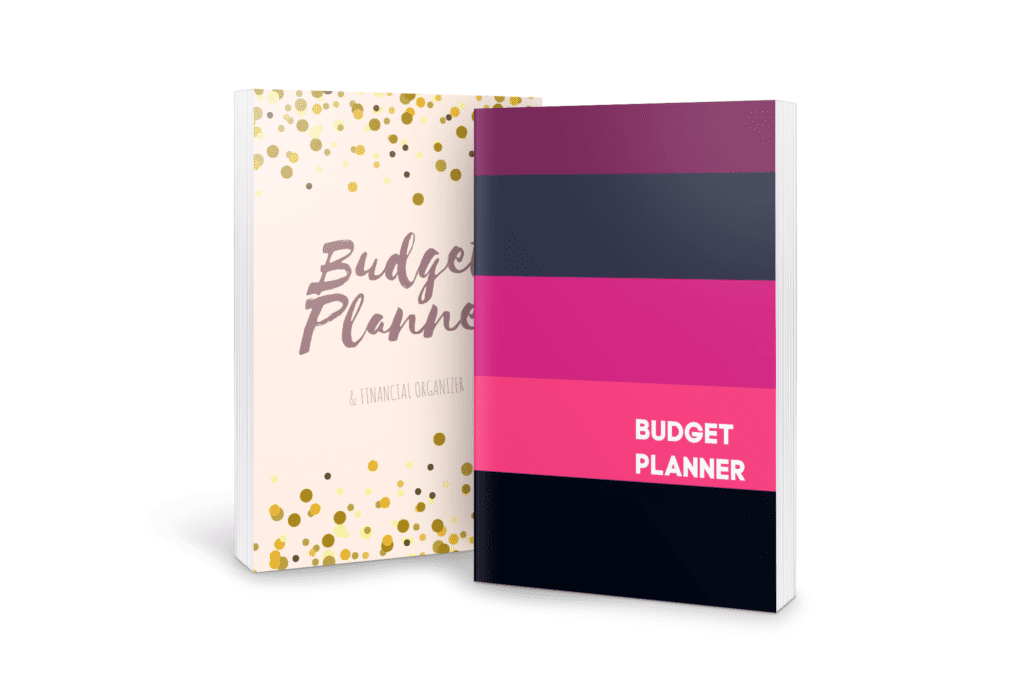 Oh, and the planner is only $7.99!
Check out the striped version on Amazon here and the pink and gold version on Amazon here.
Need some help filling these out?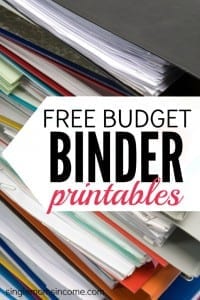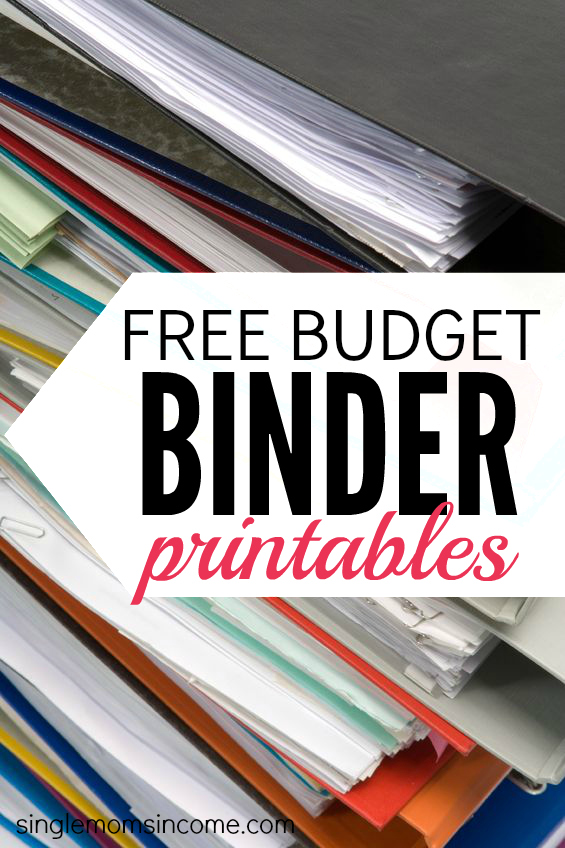 I keep these sheets on my kitchen table and fill them out as needed. (Which is sometimes daily!) By keeping these budget binder printables in a conspicuous place you'll be reminded to actually use them!
In addition I also have articles on these topics with instructions on using the sheets, plus some financial tips.
You can find these here:
You can also check out other posts in this series:
I hope you find these sheets as useful as I have. If you feel like I'm missing an important worksheet please let me know! You can email me at alexa.mason(@) yahoo.com and I'll have an additional worksheet created.
Thanks for stopping by!