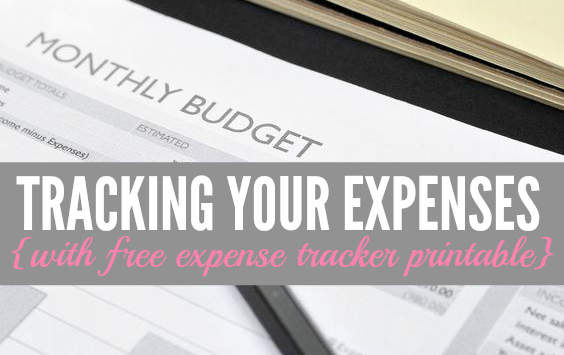 I'm not going to lie – I absolutely hate the process of tracking my expenses. If you don't keep up with it on a daily basis it can be so daunting to get caught back up.
But the end results of tracking your expenses? Amazing.
You might think you're wonderful at keeping your spending to a minimum but when you look back at every purchase you've made, you realize just how much money you're flushing down the toilet.
To get an accurate, realistic budget (that you'll actually stick with!) you do need to track your expenses. It's the only way you can tell, for sure, where your money is going.
I'll be tracking my expenses over the next thirty days so that I can better budget my money. I hope you'll be joining me so that you can have a realistic working budget by next month too.
Here are three tips for getting started.
# 1 Record Your Expenses at the Same Time Everyday
The easiest way to a) stick to this and b) to not get backed up is to sit down and record your expenses at the same time every day.
For me this works the best after I put my kids to bed but before I start working. Figure out what time works best for you and take 5-10 minutes to sit down and record your purchases each day.
# 2 Break Your Purchases Down Into Categories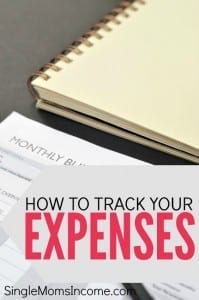 If you have a receipt for Kroger and you bought $90 worth of groceries and $20 worth of books for yourself don't record everything under groceries.
Record $90 worth of groceries and $20 worth of books – not $110 worth of groceries. (On a side note if your budget category "groceries" includes personal hygiene products, cleaners, etc. then record them all in the grocery category.)
You need to be detailed so that when you reflect back on the month you've got an honest assessment of where your money is going.
# 3 Use the Same Method to Record Your Expenses
If you're going to use an Excel sheet then always use the Excel sheet. If you're going to use a notebook then always use a notebook. If you're going to use Mint then always use Mint. You need all of your data in one place so that it's easy to analyze.
Free Printable Expense Tracker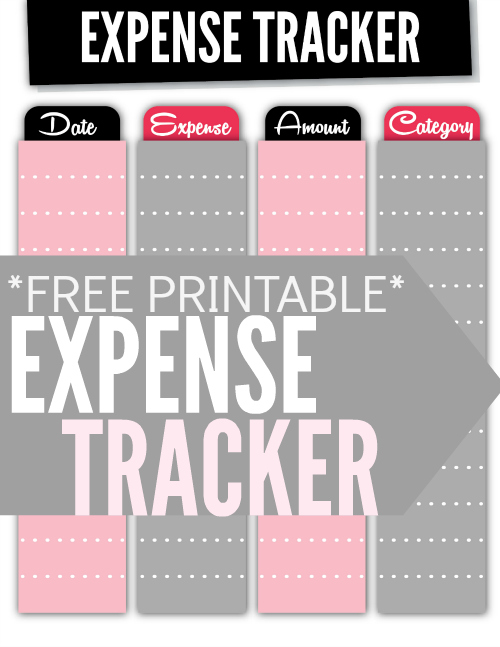 I'll be using this printable expense tracker. I am definitely a paper and pen kind of girl. I'd much rather physically write everything out – but that's just me! If you like it you're more than welcome to download and use it.
This printable has four columns – date, expense, amount, and category. The date and amount are self-explanatory. The expense column is to record where you made the purchase and the category is to write down the budget category that the expense falls into. At the end of the month you'll be able to tally everything up and see which budget categories you need to work on.
Also note that most people will need to use two of these per month. I'm using one for my fixed expenses (everything I write a check for or that gets withdrawn out of my bank account) and the other for variable spending (grocery shopping, etc.)
If you prefer a computer or online tracker here are some options:
Mint.com – Mint is a free online program that will track all of your expense for you. You simply link the bank and credit card accounts you spend from. Mint will then pull that data and organize your spending into categories for you. If you use a lot of cash you can go back in and manually input your purchases.
Excel Spreadsheets – You should be able to search the templates in Microsoft Excel to find an expense tracker. If not you can find one here, here, or here. (If you don't have Microsoft Excel use Google Docs, it's free.)
As daunting as tracking your expense can seem to be it's also very revealing. The numbers don't lie! Make a commitment to track your spend for thirty days so that you can come up with an honest, realistic budget that you'll actually stick to.
How do you prefer to track your expenses?