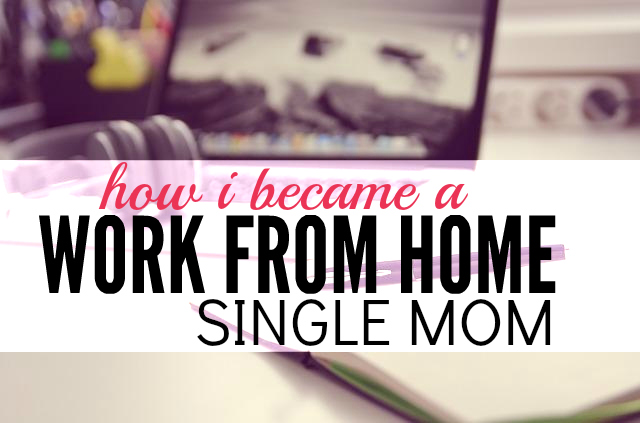 In the past couple of weeks I've been asked several times by different people how to get started working from home.
I don't hold much back when it comes to that. I've told you exactly how I've found my jobs, what works for me, and even how much money I make. It's taken me two years to get to where I'm at today and I still have a long ways to go.
Making money from home isn't easy but I truly believe that if you're willing to dedicate yourself you can do it too. (And no, you don't need a college degree!)
With the recent influx of new blog readers I'm thinking that I might be leaving the wrong impression. I don't have the secret sauce to making money on the internet. Because there is no secret sauce. There's no easy way to do it.
This post isn't meant as discouragement I just want to let you know what it really took for me to be able to do this. Please listen to me – there is NO fast way to earn money and any place you see promising that you can earn hundreds of dollars a day with easy work is a flat out scam.
In reality, my back was up against a wall after I got divorced and I had no other choice than to make this work.
Here's how I got to where I'm at today. (Over two years in the making!)
I Worked 2 Day Jobs Plus Worked on My Side Business
When I first got divorced I worked two day jobs. My main job was working as an insurance agent and my second job was doing bookkeeping for a department store. I worked at least 50 hours per week just on those two things.
It was frustrating. Both were dead end jobs. I didn't have a college degree and I live in a very small town with no other options. So, I decided to start a side business.
I started this blog first (in October of 2012) and then I began working on getting freelance writing jobs.
________________________________________________________________________________
Here are some resources that can help you get started working from home:
________________________________________________________________________________
In addition to working 50+ hours a week at the day jobs I worked another 20-30 hours per week on my blog and freelance jobs after my kids went to sleep and on the days they were at their Dad's house. After one year of working those two day jobs I was making enough money from my freelance business to cut back to only my main insurance job – that was in April of 2013.
By October of 2013 I was making enough money from my freelance business to go full time.
I Kept My Expenses Crazy Low and Saved a Large Emergency Fund
Yes, I went full time freelance in October of 2013 but that was NOT because I was making good money. The only reason I could do it was because my expenses were so low.
When I got divorced in the summer of 2012 I took out a $10,000 loan and bought a trailer instead of renting or buying a house. The payment was only $226 a month and I paid off the loan earlier this year bringing my total housing costs to 0$!
When I first started freelancing my total expenses were only $1,600 a month. That covered everything my two girls and I needed plus more. So in short, I sacrificed so that I wasn't a slave to payments. (And I am SOOO glad that I did!)
I also saved an emergency fund with around six months' worth of expenses before I quit. There's no way I'd ever put my family's financial stability in jeopardy because I'm sure you already know, being single means you depend on you and you alone.
I am Not a "Stay at Home Mom" My Kids Go to the Babysitter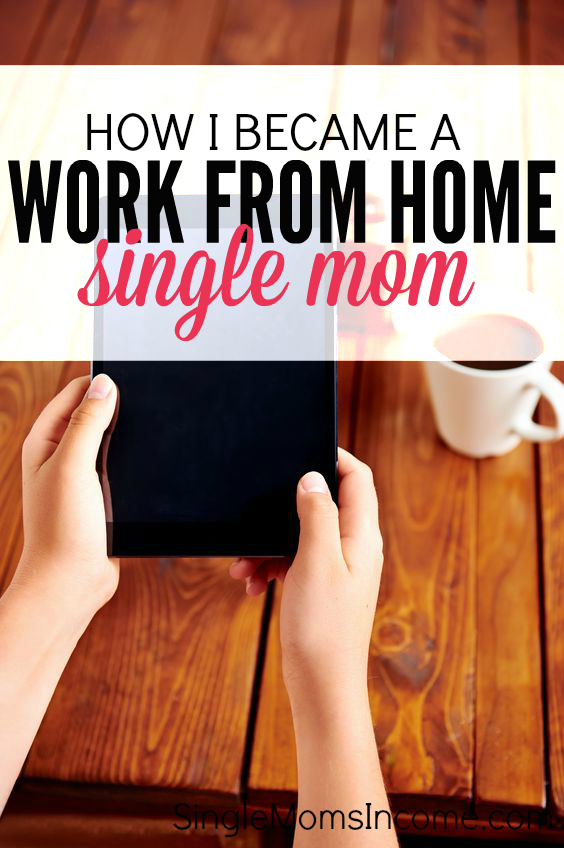 I'm not sure how to phrase this right – I am not a stay at home mom I am a work from home mom. My kids are either at school (my oldest), at the babysitter (my youngest), or asleep when I work.
I never set out to earn money online so that I could be a stay at home mom. I did this because a)there is no ceiling on the amount of money I can earn – it all depends on me and b)I like what I do far more than any day job I ever worked! Plus, I set my own hours. If I have a sick kid I don't have to worry about missing work to keep her home. I can get my oldest daughter on and off the bus every day and take her to school whenever I like. That to me, is priceless.
And to be honest I personally would feel like a horrible mom if I did keep my kids home. I don't want to be that Mom who is always saying "just a minute." When I'm with my kids I want to be present. And when I'm working I want to work.
I don't want to divide my attention between the two. There is absolutely, positively no way I could make this work if I didn't take my kids to the babysitter.
I Work Way Harder at This Than I Ever Did At a Day Job
Another reason my kids go to the babysitter is because this is hard work! I would not be able to get anything done with them home.
I work much, much harder at this than I ever did at a day job. This isn't easy. It is work and you have to treat it like that.
However hard you work at your day job you need triple that when you're working for yourself. (But I have a feeling this comes pretty naturally to most self employed people.)
It's Not Easy, But It's Doable If You Work For It
Becoming a work from home single mom was not easy by any stretch of the imagination. I had no one else's income to back me up. I don't get child support or alimony. To be able to pay my bills without any help I have to work hard.
Working two day jobs, trying to adjust to becoming a single mom, and working on building my own side business took a lot of blood, sweat, and many, many tears.
I had very thin skin when I first started. The rejections got to me. Negative blog comments got to me. Being overworked and underpaid got to me. I had plenty of bad days where I was ready to throw in the towel but THANK GOD I didn't!
Now I can earn more money in half the amount of time ($5k-$6k/month working 20-30 hours per week) but it took a while to get to this point.
My Advice to You
Don't expect to throw up a blog and have people come to you asking you to work for them. Don't expect to throw up a blog and make money. If you want to work from home and earn more you certainly can but you have to be willing to put yourself out there. To be willing to look dumb. To be willing to be told no. Because all of those things will happen.
There's no magic sauce. You can't make thousands of dollars a day posting ads or stuffing envelopes. You have to work hard but in the end it is soooo worth it.
I want you to know that you can do this. But if you're expecting magic results you'll throw in the towel after a couple of weeks. If you want to improve your family's financial situation (and life) then you'll have to make yourself get through those hard times.
Put in the work. In the end you will be so, so grateful that you did!