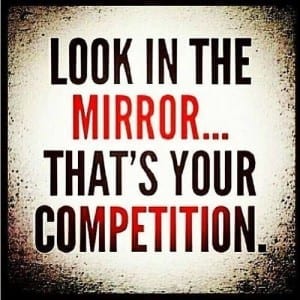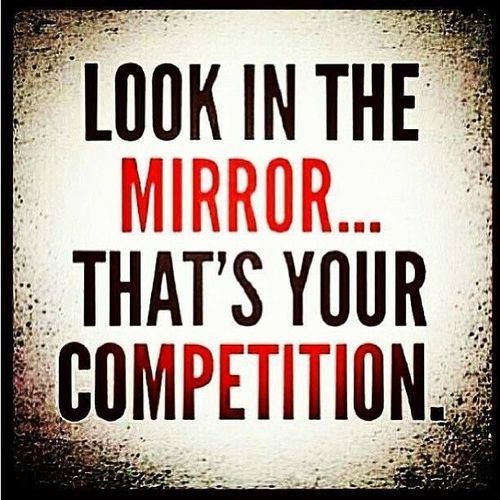 Big announcement: Friday was my last day working the day job.
Thanks to all of the comments from you guys I worked up some nerve and talked to my boss about the quit date. Although, I think he'd much rather have kept me longer he gave me the option of Friday being my last day and I took it.
I've got to confess. I'm excited but also pretty darn nervous.
The next few months will be spent trying to fill my days with a little more work and figuring out what my new normal will look like.
In case you were wondering how I was able to quit my day job with one year's worth of effort, here's how.
I Started a Blog
According to my latest hosting bill I started this blog on October 23, 2012. Single Moms Income was born just a few short months after separating from my husband. This blog was a positive outlet for me as my life went through numerous changes.
Since my ex-husband and I opted for shared parenting I was faced with not being with my kids on a daily basis for the first time in my life. I was pretty depressed – I missed them soooo much when they were gone. So, I took that negative energy and channeled it into something positive. I spent my time working on this blog, dabbling with niche sites, and reading about ways to make money online.
This blog led me to all sorts of opportunities, connected me with like-minded people, and inspired me to give freelance writing a shot.
I Faced My Fears & Went For It
When I first came up with the idea to write for money I really didn't know what I was up against. There is some fierce competition in freelance writing even for the really, really crappy jobs. I quickly realized that if I was serious about earning anything as a writer that I'd have to market myself – a lot.
I began shooting out emails to blog owners introducing myself and asking if they needed help with their blogs. I was rejected or ignored over and over and over again.
"You miss 100 percent of the shots you don't take." – Wayne Gretzky
The first time I was rejected it stung pretty bad. I took it personally but decided to try again anyways. I got rejected several more times but each time it hurt less until one day it just didn't bother me anymore.
The fear of failure and rejection was pretty powerful at first but I overcame it with time. Obviously I still don't like to put myself out there just to be shot down but at least I don't take it personally now.
I Kept My Expenses Low
Another factor that enabled to me to quit my job is the fact that my expenses are low, real low. My budget is about $1,600 a month and I foresee this being even less now that I'll be working from home. I'll spend a lot less money in gas and I won't be making random purchases at the gas station or on fast food since I won't be around any of these places.
My budget covers all the necessities for my family and even lends me a little fun money. Plus the only debt I have is the loan on my trailer which equates to $226 per month. This is much less than most peoples rent. If I had debt or higher expenses then I wouldn't have been able to quit.
I Saved Money
I've earned more freelancing the past three months than I have from my day job. And since my day job just about covers all my expenses I've been able to save my freelance money. I wanted to reach the $10,000 mark in my emergency fund before quitting but haven't quite gotten there.
The good news is that I still have about $1,700 worth of freelance money owed to me and hopefully coming to me within the next few days.
I am not sure yet if I'll add this to my emergency fund or put in a separate "salary fund." Either way I'll be extremely close to the $10,000 mark within a matter of a few weeks. This is enough to cover almost six months' worth of my expenses. And, since my income as a freelancer is very diverse I don't foresee ever needing to use a large amount of money to pay my bills. If I lose one freelance job I can find others to pick up.
I need to make $2,000 per month to cover my expenses and taxes ($1,600 expenses, $400 taxes.) Even if I make more money than this I will not give myself a raise. I'll continue to save the money.
I Have a Back Up Plan
If worse comes to worse, which I don't think it will, I can always go to work for my family. I am lucky in the sense that my dad owns two businesses and so does my grandma. If freelancing doesn't work out, or if I need to make a few more bucks to get by, I can run the cash register or help out in the office to earn a little extra money. Not glamorous work, but something that will help me pay the bills if it comes down to that.
I Did It
It doesn't yet feel real to me that today I am working for myself. It may take a week or two to fully kick in that I really just quit my job. I am all kinds of emotional, nervous, excited, and ready to see what the future holds.
I know that there will be up weeks and down weeks. I've just got to get it in my head that it is okay to have a bad week. That's why I've saved my money. And, those down weeks will give me plenty of time to look for new jobs.
So, for me the future is looking good! I am so grateful to everyone who reads this blog or has emailed me with words of encouragement. If it wasn't for all of you guys then I really don't think I would ever have done of this. So, thank you so, so much. I love all of you!
P.S. If you want to start a blog here's how to do it professionally for as little as $12!