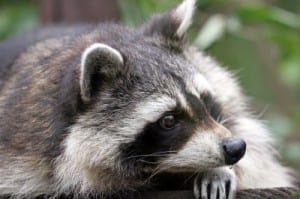 You may remember my post on Niche Site Duel 2.0 and my beautiful little Coon Hunter's Blog. Well I haven't updated you on that for a while so it's time to spill it. To be quite honest I haven't done any work to this blog since May 30th!
I have learned a lot through this process and am shocked at some of my findings.
Let's take a look at the good, the bad, and what the future holds.
The Good
Surprisingly, the Coon Hunters Club is doing well with the search engines and gaining reader interest.
In fact, I had three people email me this month about coon hunting and coon dogs. One person even wanted me to come get raccoons that were scaring her cats! I think she may have been a bit confused though because I do not live even remotely close to her.
On the search engine front my little website is ranking for several keywords. And ranking very well for the two keywords that I had concentrated on: coon hunters and coon hunters club.
So, for the month of August the Coon Hunters Club received a total of 1,584 page views. That may not blow your mind but let me remind you – "coon hunters" and "coon hunters club" is not a highly searched for term, believe it or not. And, I barely did any SEO (search engine optimization) for this blog.
Visitors stayed on the blog for an average of 1:29 in the month of August. So, for the little amount of link building I did for this site I am actually pretty impressed it's ranking so well in the search engines.
The Bad
Even though I am getting a little bit of traffic my way the monetization strategies aren't going great. I did a log of Google AdSense and Media.net ads with this blog. While they do clicked on quite a bit the payout is terrible. I mean really, really low.
I need to remove all the ads from this site and focus more on affiliate marketing.
I did put up an Amazon store but have yet to make a sale. The next time I make a niche site I will definitely do more research on ad payouts beforehand.
Conclusion
I think this site could be profitable if I put more work into it, built an email list, and focused on affiliate marketing. If I could consistently make a couple hundred dollars a month I would probably just sell the blog since I don't jack about coon hunters anyway.
But, I am a bit strapped for time at the moment. When I make the self-employment switch niche sites will definitely become a bigger part of my portfolio. And, hopefully the Coon Hunters Club will have a future.
Want to read about some niche site success? Check out fellow blogger MMD's progress!!