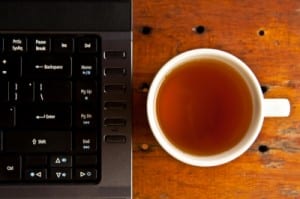 I have given myself six months to make the switch from a low paying day job to self-employment. It's looking like August is going to be a great month for me. I am on the road to making close to what I make from my day job (which isn't a whole lot). This makes me believe my plan is completely doable!
I have a lot of preparations to make within the next few months to ensure my transition goes smoothly.
Increase My Savings
My emergency fund has taken a couple hits lately.
I hate touching my savings……it almost makes me sick to do so. But, I've had no choice other than to use my emergency fund recently to cover some bills and other unforeseen expenses.
I am hoping that after I rope in the rest of the payments I have coming in for the month that I can bump my emergency fund back up close to where it was before.
It's very important for me to have adequate savings before making the switch. Ideally I would like to have somewhere around $10,000 saved.
To reach the $10,000 mark in the near future I am going to have to stick to a tight budget…..
Tighten My Budget
I have been living on a pretty constraining budget for the past year but occasionally I catch the spend bug and buy useless items I don't need. (I've been on a nail polish kick here lately.)
I would like to keep my monthly budget at around $1,600. In the perfect world it would look like this:
Fixed Expenses: $900
This includes my trailer payment, babysitting, car insurance, utilities, and internet.
Variable Expenses $650
This includes gas, household items, entertainment, and food.
This is a realistic budget for me. Ideally I would like to find ways to cut this amount back a couple hundred dollars. With this budget I can almost get by on the money from my day job and save everything else.
Keep Consistent Work
As of right now I have a few weekly blog post assignments. If the job that I got last week works out I should be set. I am going to test the waters the next couple of weeks and see how busy I stay.
I said I am at the point that I don't need to look for jobs now, but if I was to write full time I would have many more hours to devote to freelance assignments. So, I may just go ahead and apply to any jobs that seem to have good potential.
I am excited! This is starting to feel more real to me and I am definitely gaining the confidence to give self-employment my all. Over the span of the next six months I am going to be hardcore hustlin'. Wish me luck!!
I am missing anything? What else should I be preparing for before making the switch?