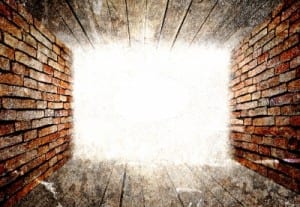 Making it financially as a single parent is tough to put it mildly.
You're own your own. There's no partner to cover your short comings. If you don't have all the money to pay a bill then that's that. Your only other option is to borrow money from a friend or family member which is an absolute last resort in my book.
Making Money Stretch
I used to be a freak when it came to paying my bills on time. I would go into panic mode if I thought my payment would arrive a day late. I still don't like making late payments but as of now I find it happening a little more than it should.
I don't get paid  much over minimum wage. I get the occasional commission bonus, but honestly it doesn't amount to much at all. After paying babysitting fees, spending a small amount groceries, and fueling my car back up I have very little money left.
Here lately I have had to use my emergency fund on more than one occasion. I have been taking advantage of the 10 day grace period on my trailer payment, and I have ran my checking account down to a single digit balance.
BUT, I haven't had to borrow money from anyone. I have made it so far all by myself and for that I am proud.
So, it's definitely not easy figuring out how to make it on one small income, but it can be somewhat painfully done.
Step # 1 – Make Tons of Sacrifices
There is really no way around this step.
I never thought I would be living in a trailer or living so close to my dad. I really don't have an option. So, I sacrifice. I live where I can afford to live. I don't think I can find cheaper living arrangements than the $226 a month I am paying right now. I've even thought about buying a foreclosed home for around $50,000 and then pay off my mortgage early. To me this might be a  sacrifice worth making.
Of course, not all single parents are low income. I'm sure there are plenty of high earning single parents out there who don't have to make big sacrifices on living arrangements.
If you're not one of those high earners then finding a cheap living arrangement is probably the best thing you can do for your budget. 
Remember, sacrifices are only temporary.
Step # 2 – You HAVE to Start an Emergency Fund
Last week my computer crashed. I had no back up and my freelance work is really picking up.
To me, my freelance work is my ticket out of a crappy job. I had to get a new computer. I went to Walmart and bought a cheap laptop with money from my emergency fund. I couldn't cover it with money in my checking. For me, this was an emergency.
I have already made enough money this month to replace what I took out of my emergency fund, which will be top priority. (A lot of the payments I don't actually receive until the end of the month though.)
A broken computer is a pretty minor emergency. As a single parent you don't know what will go wrong. You need to have money saved up for life's emergencies.
I think 6 months worth of expenses is ideal for a single parent. My emergency fund doesn't have that much in it yet but I hope over the next year that it will.
Start. Saving. Now.
Step # 3 – You Have to Make More Money
Whether you work overtime, go back to school, get a second job, or start your own side business you need to earn more money.
This extra money will help you a.) cover your bills and b.) save for your emergency fund and other needs.
Your side job or second job could also open up a whole new world of opportunities for you. You can find a way to permanently increase your income without working a gazillion hours a week.
Unfortunately for now you need to make the sacrifice and work your butt off for awhile.
(For more on this sign up for my weekly updates and get a free copy of The Single Moms Guide to Starting a Side Business PLUS weekly freelance tips.)
It's tough being a single parent. Not only financially but also mentally and emotionally. If you can get your finances in order a lot of stress will be lifted from you and every area in your life will start to improve.
There's no way around making temporary sacrifices to get where you need to be. Just suck it up and get it over with – you'll be so glad that you did!