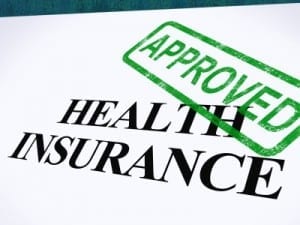 There's been a lot of buzz about Obamacare lately and rightfully so. Health care reform is huge for the United States and the millions of uninsured citizens.
However, Obamacare doesn't exactly have everyone jumping for joy. Some are for it. Some are against it. And many don't even understand it.
I'll admit, a couple weeks ago I was still a bit confused about the whole process and the new HealthCare.gov website wasn't much help. After finding many contradictory articles online I turned to the best selling book on Obamacare: ObamaCare Survival Guide.
I now have a better understanding of how Obamacare is going to work. I can appreciate what it will do for those like me who are in jobs that don't offer health insurance, make too much to qualify for Medicaid, and can't afford private health insurance.
For single mothers in a position like mine Obamacare will be a HUGE help. Here's a single mom's perspective on Obamacare.
New Medicaid Eligibility
The federal government has proposed that the new Medicaid eligibility will be 133 percent of the federal poverty line. This means that millions of uninsured US residents will now qualify for Medicaid. There's only one problem: the states get to individually decide whether they want to participate in the new Medicaid eligibility program.
Two states, Florida and Texas, are already on the fence about joining.
The federal government currently pays around 57 percent of Medicaid with the state government picking up the other 43 percent. The federal government has agreed to pay 97 percent of Medicaid for the "new eligibles" until 2020. The problem the states are facing is that they may now be flooded with Medicaid applications from "old eligibles" which the federal government would only cover 57 percent of . In addition the states are also worried where the Medicaid funding will come from after 2020.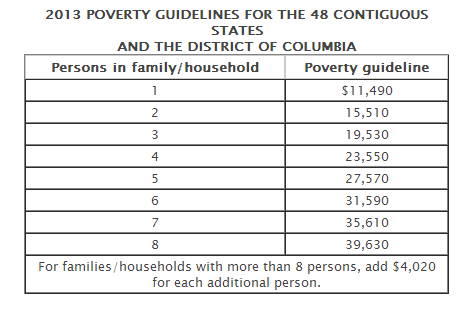 If you take a look at the federal poverty limits you'll see the limit for a family of three is $19,530. If you multiply this by 133 percent you get $25,974.90. This is just about where my 2013 income should fall, so under the new Medicaid eligibility rules my daughters and I would qualify for free health insurance. Even if my income is a little higher than 133 percent the poverty line I'll still qualify for a very cheap health insurance plan.
The Problem With Medicaid
I can't complain about free or dirt cheap insurance – although I wish I could find really cheap life insurance for my daughter's benefit as well. I have wanted health insurance for the longest time and have seen what the lack of it can do to a family in an emergency situation. (My ex-husband has $50,000 + in hospital bills from one incident – no health insurance!)
However, the biggest concern with Medicaid is finding a doctor. Since Medicaid pays health care professionals a lot less than Medicare, many doctors are likely to stop accepting it. If millions of new people are on Medicaid then there may be a serious problem getting in to see a quality doctor – especially during an emergency.
The federal government decided to put a temporary band-aid on this problem by paying health care providers the same rates that they do under Medicaid. This only lasts until 2014. Then what?
What If You Still  Don't Qualify for Medicaid?
Don't worry. Even if you don't qualify for Medicaid you can still get cheap insurance and a subsidy to boot, as long as your income falls within 400% of the poverty line.
If your income falls within 400% of the poverty line and you currently don't have health insurance or feel like you are paying too much for health insurance you can apply for insurance through the health exchange market place at healthcare.gov
There are different levels of coverage offered through the market place so pay attention to the plans – not just the price. Personally, I would be happy with a low cost catastrophic plan but you may feel better with a lower deductible.
My main goal with health insurance is to prevent financial ruin. (Like $50,000+ hospital bills.)
If you want to learn more about Obamacare and the health care exchange check out this post I wrote Obamacare and You: How it Works over at Cult of Money. I'd also highly recommend ObamaCare Survival Guide
.
Obamacare is Beneficial for Single Moms
If you're in any sort of position like I am, income wise and lacking health insurance, Obamacare is a dream come true. Now thousands of single mothers will be able to get health insurance for themselves and their kids – which is awesome.
There are still many issues regarding healthcare reform that need worked out. I'm sure over the next few years we'll see the rules and regulations change and find out what the true impact of Obamacare will be.
Until then I am just glad to be a step closer to having health insurance.

What are your thoughts on Obamacare?