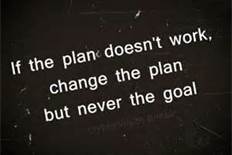 The month of June is coming to an end. I fell short on my online income goal but the good new is I am picking up momentum and still have a few jobs to carry me into the first couple weeks of July. All in all, things are finally working out the way I had planned and I think I'll be able to come close to my goals from here on out!
June Freelance Writing Income – $367 ( I am still working on some of the assignments I had gotten from job boards)
June Blog Income – $9.39
Awesome Posts From This Week
Here are just a few of the amazing posts I have been enjoying this week from other blogs.
Also, after I posted my normal grocery list a lot of you were kind of shocked that my list was so unhealthy. I am no Betty Crocker – by any means. It's rare that I find a recipe blog that I like, but I actually found one I like. I am going to take it slow but I am going to try and improve my family's eating habits.
Here are two healthy breakfast recipes that I am going to try this weekend!
Other Places You Can Find Me:
Work at Home Jobs
Work at home jobs is a new feature I am considering adding to this blog on a weekly basis, that is, if this is something that you like to see. I search a lot of job boards throughout the week so I thought I would showcase the jobs that I come across that seem legitimate and decent paying. I can't guarantee the legitimacy of all of these jobs but I know that I have weeded out a lot of the junk offers for you.
If this is a feature that you would like to see please let me know by commenting or sharing this post. I need some sort of indication that this will be a feature that you like. If there is any other feature that you would like to see on this blog on a weekly or monthly basis, please let me know.
Freelance Writing Jobs
Fitness/Dance Pole Blogger @ Problogger Pay: $30 per 500/600 word post.
BBQ Reviewer/Blogger  @ Problogger Pay: $30 per 800 minimum word article/review.
Content Writer for Demand Studios @ Problogger Pay: $20-$30 per 300-500 word post
Ghost Writer for Pop/Psych Book @ Craigslist Pay: ?
Hotel Copywriter @ Craigslist Pay: $80/piece
Health Blogger @ Craigslist Pay: $300 per month. Approximately 8 hrs work per week.
Tax Blogger @ Craigslist Pay: $50 per articles, 5 articles per week = $250/week
Comedy Writer @ Mandy.com Pay: $50-$100 per articles
Freelance Editing Jobs
YA Fantasy Book @ Craigslist Pay: $100
Novel @ Craigslist Pay: TBD
Copy Editor for National Magazine @Craigslist Pay: $1500/50 hours of work
Misc
Search Engine Evaluator @ Problogger Pay: ?
*HAVE A GREAT WEEKEND*