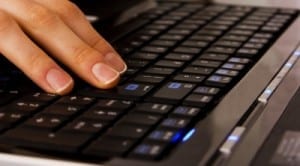 A couple of months ago I posted an article about my freelance blogging strategy. I was ecstatic with my method and initial results. I had instantly snagged a couple of jobs through this method but only one of them turned out to be ongoing. Even though many people had responded to my emails, they didn't end up hiring me.
I slowly stopped querying the insurance agency website owners and instead started applying to job boards. I wouldn't hear anything back from these jobs for weeks. Just when I was thinking about giving up on freelance writing, an amazing thing happened: I started receiving multiple job offers!
I have recently landed some jobs that I had applied to over a month ago! This past week I have lined up $630 worth of jobs and I have a couple more in the works. There is one job that could potentially bring in over $1,000 a month. Although I am not quite sure that it will be worth my time when I break out the per pay on the articles. I am still weighing in on this one.
Writing Job Boards
There are so many ways to go about finding writing jobs and I think that you shouldn't focus on just one method, unless it is producing spectacular results. I had initially ruled out applying to popular job boards just because of the amount of competition I would have. However, when I started losing my steam on querying agency websites with blogs I decided to try the job board route. 
Tips for applying to Job Boards
The most recent job that I got from a job board was for a website that matches consumers wanting auto insurance quotes to local independent agencies. In my email application I used the subject "Your Freelance Writer Who is also an Insurance Agent" I also attached the best insurance related sample articles that I had.
I got the job!
My knowledge of auto insurance, laws, and regulations was the winning factor.  Being able to niche out a subject and be an "expert" on a particular topic goes far beyond being a generalist who writes about everything. If I wasn't an insurance agent I really doubt I would have gotten this job.
Also, if you are applying to a job board make sure that you read the directions in full. A lot of jobs will ask you to put a certain phrase in the subject line or first lines of your email to confirm that you have read the job description. If you don't have the phrase in the email then your application may be instantly deleted.
Freelance Writing Job Boards
Applying to job boards should only be one part of your client hunting strategy. You should also seek out clients yourself and take the time to learn how to market your freelance business.
What are your experiences with Job Boards? Have you gotten any big jobs from them?