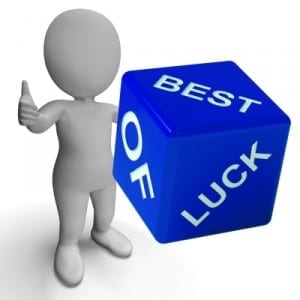 When I first started this blog I was working two jobs – one doing bookkeeping for a department store and the other as an insurance agent. In March of this year I quit the bookkeeping job after feeling completely overwhelmed and then struggled to make ends meet while working at the insurance agency.
I really began to grow hatred for my job, which is a horrible feeling. The fact is that for the most part I like the people I work with. But, netting a little over $300 a week was barely paying my bills. I dreaded walking through the door every day.
Then just a short couple of months ago I got serious with freelancing. Last month I made twice as much freelancing than I did from my day job and I'm on track this month to do the same.
Weighing Risk & Reward
I have been living on the income from my day job and have only dipped into my emergency fund a few times (like when my laptop died). Because of this I have been able to save a good bit of money.
As far as increasing my freelance income goes, I'm limited by time. I spend 32 hours a week at day my job. The rest of my time is divided between my kids, writing, and sleep. I keep thinking – if only I had more time I could really make freelancing work. So I have to make a decision.
Should I spend 32 hours a week of my time working for a little over $300 or should I rededicate my time to a venture that I enjoy and that makes me much more money?
The answer seems pretty clear.
Taking Action
I originally made a goal to quit my job in February. This gave me six months to save up my emergency fund of $10,000 and to also find and keep consistent work.
Well, since then I have made a lot more money than expected and my emergency fund is now sitting at a little over $7,000. I work with several different clients and I am pretty confident in my freelance job hunting skills. If I were to lose a client I'm certain that I would be able to find a replacement in a reasonable amount of time.
I also have my $7,000 to fall back on and plan to keep growing this. Plus I'm used to living on a very low income.
After taking all of this into consideration I decided I had no other choice than to take action. My reward is far greater than my risk. 
So, last week I gave my boss a one month notice.
And, I feel like I owe it all to you. Thank you to every single person who reads this blog. If I hadn't been posting my goals on here for you to see I don't think I could have ever done this. Thank you to every one of you who has encouraged me, sent me a nice email, commented on my posts, or gave me advice. I would not have been able to do this without having people who really believe in me.
The strange thing is I am not even nervous about making the switch – it just feels like the right thing to do. I am sure being on my own, now in the job sense, will be a roller-coaster but I just can't wait!