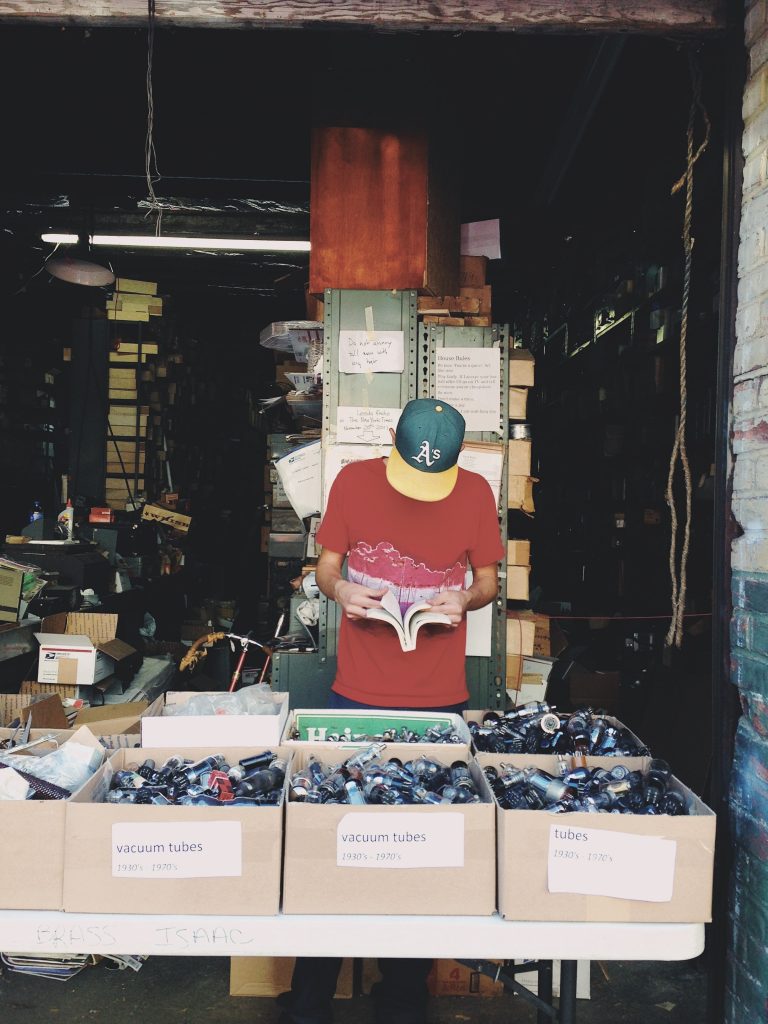 When you're looking to declutter your house many of us decide to host yard sales. Yard sales are a great way to make some extra cash however they can be seasonal. Depending on the climate and area in which you live the weather may not be on your side. If your willing to put in the hard work and elbow grease why not take the yard sale to the next level. Selling at a flea market is a great way to earn extra cash and were here to show you how to make extra money at a flea market booth.
The one main advantage of selling at a flea market is that the booths stay open all year round. This means no matter what the weather you'll be able to make extra cash on your used items.
Flea markets are available to visit in many areas and you can end up spending hours browsing them. They offer a mixture of produce stores and antique stores.
Opening a flea market booth is a great way to make extra income and clean out your house at the same time. If executed correctly flea market booths can create a great source of side income. Flea market booths are quite cheap to rent and relatively low maintenance. Furthermore, as you're renting the booth they are normally staffed by the owners. This means you don't have to stay at your booth all day.
Top Tip: Flea markets are a great side business and will not make you rich quickly.
How to make money selling at a flea market booth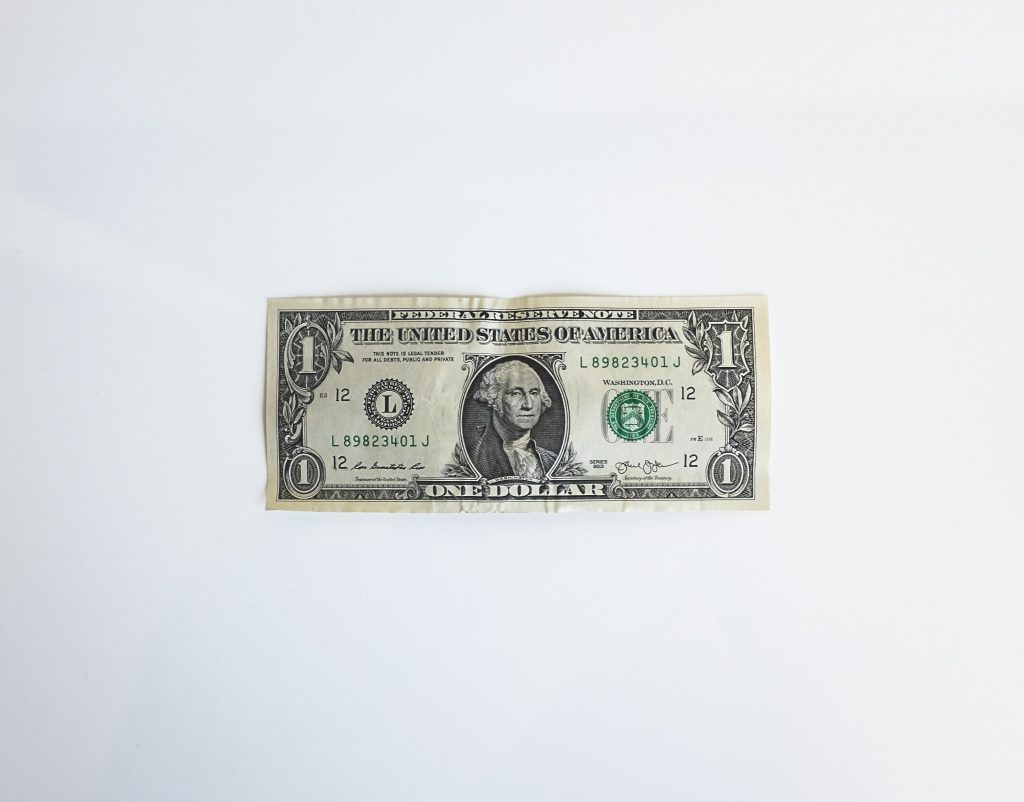 There are many ways in which you can make your flea market booth successful. By following basic guidelines you'll have a low maintenance side business that will give you a steady income.
How flea market booths work
When deciding to sell at a flea market you'll need to know that local flea markets charge vendors rent to sell at the market. The rental fees will vary depending on the market and the size of the booth you require. Rent is usually charged on a monthly bases however some markets may provide discounted rates for paying annually. Some flea markets may give you a guide on the exact products they require you to sell. However, it's very easy to source products.
Before you decide to sell at a specific flea market make sure you ask if certain products are to be sold. The worse thing is paying for a month and your items being restricted.
When looking for a flea market booth to rent you'll need to realize that some booths are staffed by owners and some are not. Some booths will require the vendor to help out with cashier and phone duties whereas others will be staffed. When I used to sell at flea markets my booth had staff who were paid to man the cashier and answer phone call quires. If your booth is fully staffed it means you can be as hands-on as you want and even leave your booth to browse at pother booths.
How to start your own flea market booth and make extra money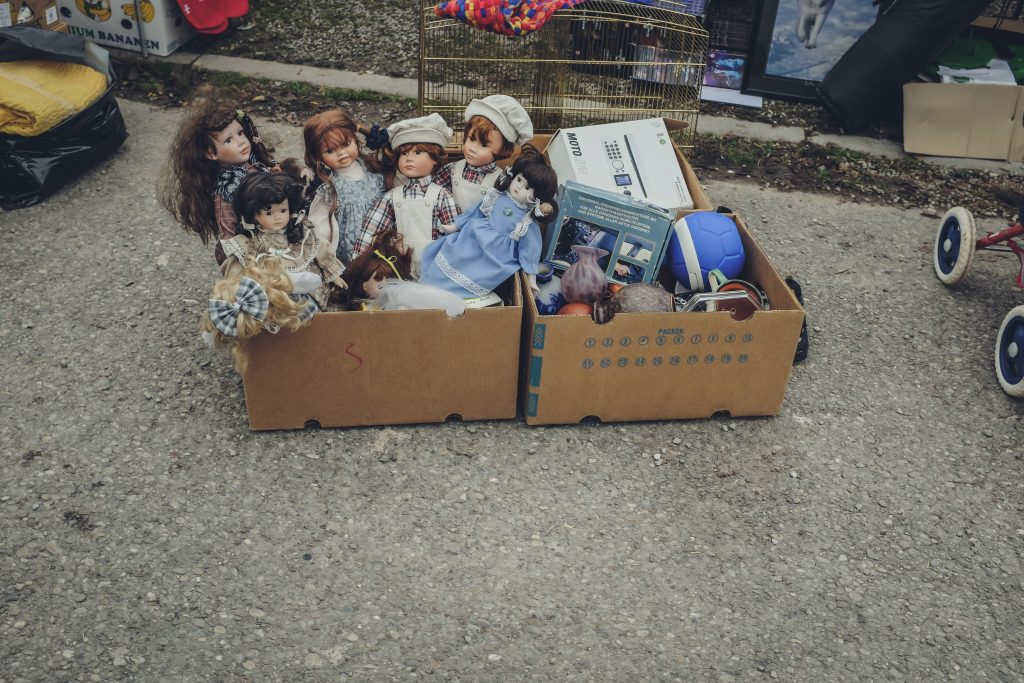 It may seem like a good idea to open a flea market booth to make extra money. However it does require some work and there are many things to consider.
Here are some of the things you need to consider before opening you're own flea market booth.
Hunt for your location
It's important you visit flea markets in a number of areas as they are all different. Each flea market will charge you different prices to rent a booth. They also have different sized booths and many of them sell specific products.
When looking for your location there are many other things to consider these are:
Location is key: When your hunting for your location it's important you search for flea markets that are in the same location as others. When shopping at flea markets visitors tend to visit them all at once. They also tend to visit antique shops and second-hand shops. So it's important you choose a location that has all these nearby. If you can get yourself into an antique mall next to a group of shops this will really boost your sales. These trips tend to be popular with seniors bus coach trips.
Start Small: Many markets offer different sized booths. When you're relooking to rent booth space it's important you think of the items you wish to sell. Like many vendors a lot of us tent to start selling nicknacks. If you're planning on selling larger items such as furniture you'll need to rent a larger space. Some vendors will have a mixture of small and medium items meaning you'll need to look for a small or medium-sized space. In the future, you can always see how your business is going and rent bigger spaces.
Booth location and Security: The location of you're booth is one of the most important things to consider. When you're looking for a booth it's important you try and rent a booth near the entrance of the market. You'll be the first booth the shoppers see and are more likely to browse at. It's also a good idea to talk to other vendors for tips on booth placement, rent costs, and advice on items that sell and don't sell. Some markets will provide display cases for a small added fee if you have expensive items to sell. It's important you check if the market has security cameras and can provide locked cases to store your valuables in.
Decide what to sell
You may already have some items in your home that you wish to sell at the flea market. It's important to also sauce merchandise and items to sell at the flea market. As you'll be selling all year round its important to have a good range of products to sell. However, this does not mean you cannot sell items from your home you just need a range of products. This will definitely make you extra money from your flea market booth.
There are many items you can sell at a flea market booth here are some of the places you can source these items:
Roadside: While driving your bound to find items on the roadside. don't be afraid to stop and have a look. Many of my friends have found valuable items that are free to take. I myself have found a Road bike that I now use. Other peoples trash can be like treasure for you. If you think about it you'll actually be doing them a favor by taking their unwanted items.
Thrift Stores: Many thrift stores tend to have sales during the year. Look out for 50% sales in your local thrift store and make sure you know the opening times. Many popular items tend to sell out quickly. Once you've been trading for a while you'll know what sells well and you can stock up on these items.
Your home: Why not look closer to home. Search your basement and attic for items you can sell to help you declutter. It's important you take nonvaluable and gentle use items to the booth as you don't want anything damaged or stolen.
Facebook: There are many groups on Facebook where you can buy or even get items for free. If you search Facebook for "Yard Sales" you'll find groups in your local area selling or swapping items. Some groups will also offer items for free so keep a lookout.
Garage sales: These are normally run in local neighborhoods where residents are trying to declutter. Here you'll find a number of bargains and you'll even be able to negotiate on the price.
Items that sell well at flea markets
There are many items that we believe sell well for us at flea markets these are:
Small items: Small items such as nick-knacks sell very well at flea markets. The best small items that we've managed to sell are ceramic goods as well as little name plaques, named key rings, and so on.
Vintage items: Items such as egg baskets, tin toys old typewriters, even rustic teapots are all popular vintage items you can sell. The rustic look in at the moment and many of us are in search of these items.
Jewelry: Jewelry such as necklaces, rings, bracelets are very popular. You can even sell broken jewelry and beads which are very popular with jewelry makers.
Small furniture: Small furniture like benches, tables, and stools are also popular. If you sell them as plane wood the buyer can decorate them as they please. We have been known to make our own items and they have been very popular as long as they fit in the trunk of a car they will sell.
Holiday decorations: We all love decorating our houses over the holidays. Decorations for holidays such as Christmas, Easter, and the fall are great to sell. Lights and ornaments are top sellers.
Toys: Items such as dolls, playsets, and teddy bears are very easy to source and sell. Around Christmas time these will sell well. Why not even try sourcing vintage toys such as spinning tops and wooden horses. These have also proven to be very popular.
Items that don't sell well
There are some items we've tried to sell at flea markets that don't sell well these are:
Clothing: We've tried to sell clothing a number of times, there are too many competitions. Unless your selling vintage items, they don't tend to sell very well.
High-priced items: If you have valuable, vintage items they tend not to sell so well. Many shoppers are looking for bargains and some even question the authenticity of items they see at flea markets.
Board Games: As these can be bought in shops for relatively cheap prices nowadays they tend not to sell. Unless you have vintage games then they will sell.
Setting up your booth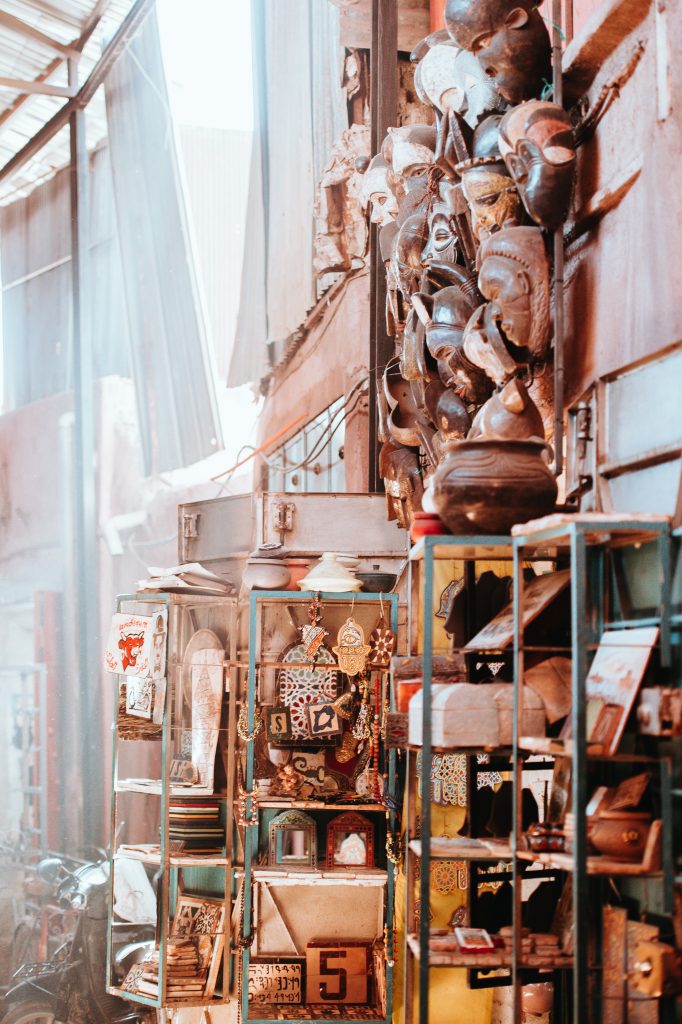 The best way to start setting up your booth is by checking how other vendors are setting theirs up.
There are many little touches you can make to your booth or space to make it more appealing to the shoppers. Dangling fairy lights, decorating your tables with nice table cloths and so on can add to the appeal of your booth.
There are a few things you can do to make your items more appealing these are:
Exclude Clutter: You may think it's a good idea to show all the items you have to sell all at once. Showing all the items you have at once can make it hard for the shopper to browse. If you have items that are not selling you can swap them for different items. It's important to swap items around rather than showing them all at once.
Price and label everything: The wort thing you can do is not price or label items. Shoppers don't want to constantly as how much is this? or What is this?. Some flea markets may have guidelines on how they want items labeled and priced.
Group like for like items: Groupijg like for like items together can help the buyer browse your inventory more easily. Grouping toys together, hanging tins on the same hook are some of the ways to improve the customers shopping experience.
Once your booth is set up and you're ready to sell its time to do some marketing. The best way to market your booth would be by telling your friends and family and inviting them to come and have a look in person.
Posting unique pictures of your booth, the market, and even your products on social media will build up interest from potential buyers.
It's important to keep people interested and through the door. Make sure you mix up your inventory and product range. Always keep the interest fresh and buyers intrigued to see what you'll sell next.
Now you have all the tools to make extra money at a flea market booth why not start now? Check out Fleamapket for markets near you.
Read: Ways To Get Extra Money To Pay Off Debt.