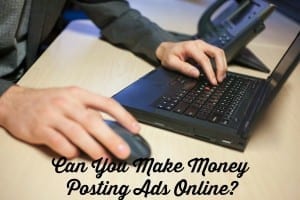 Have you ever wondered if those ads claiming that you can make $100 a day posting ads is legitimate?
To be honest I always rolled my eyes and laughed when I saw one. And then shortly after, started feeling sorry for anyone who actually fell for this.
But then I got to thinking…..wouldn't it be fun to give this a try so I could legitimately tell you what a big, fat scam this is? Yep, sounds fun.
So for the past couple of days I've delved into the deep, dark world of posting ads for money.
Here's what I found, expose-style!
Build My Income Daily Review
So I wanted to check around with a couple different places that claimed you could make money posting ads. When I Googled it this video came up… (video no longer available)
Her link was a cloaked link (a link that had a different name than the website you're about to visit) after clicking on her link  I came upon a fishy website.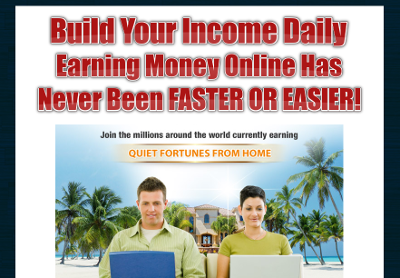 I felt nervous entering my email because I thought I was going to instantly get a virus or something. But I did it anyway.
I clicked the confirmation in my email and was brought to this page.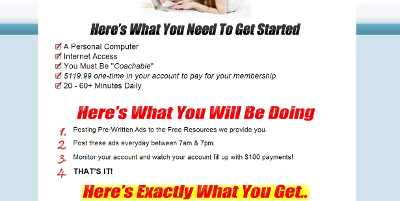 You only have to pay $119.95 to work! What an amazing deal! #justkidding
To give them credit they do try to make this page look convincing. There's a video posted that appears to be from ABC News about the benefits of working from home. You're warned.
Number one Work From Home Rule: You NEVER (and I mean NEVER) have to pay someone to let you work. That's backwards.
This is obviously a HUGE scam and needless to say I didn't sign up.
If I did I'm pretty sure the whole thing would work like this:
I would go around spamming places like YouTube, Facebook, Craigslist, and Blogs telling people how they could make hundreds of dollars per day posting ads. I would use my special cloaked affiliate link.
If someone clicked through my affiliate link I would get paid $100 and the scammy company would get to keep $20
This is multilevel marketing – the worst form of it possible.
You aren't really selling anything or posting ads. You're simply lying to people in hopes that they fork over $119.95 for a "fast and easy way to make money."
Onto the next one……
Cap Rewards Review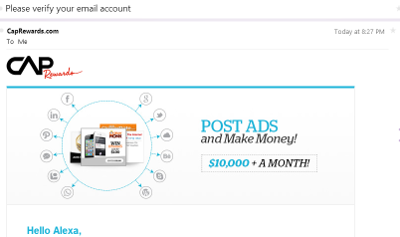 The next company I found was actually the very first result that came up in Google. I was really hoping it might be more legit.
I filled out my information to create an account, confirmed my email and then was presented with this screen…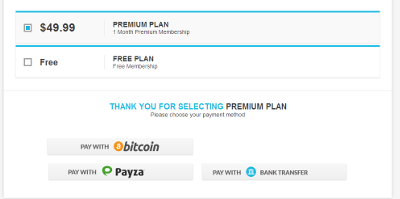 An option to pay $50/month or choose a free account. And the $50/month option was conveniently already checked. I'm not an idiot so I obviously chose the free account.
I proceed and was given the option to post ads for three different companies.
I was told to post these ads in blogs, forums, social media, google adwords (cost money), or yahoo advertising (cost money). I thought it was pretty crazy that they would suggest I pay for advertising in Google which would probably cost me $1 or more per click so that they could pay me $0.10 per click.
Anyway here is the payment terms for the particular ad that I chose to post. The white column is the free account and the blue column is the $50/month account.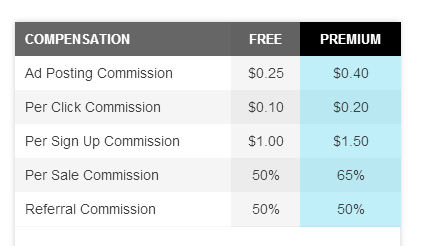 Um no thanks.
So on this – can you make money posting ads? Yes but it's not going to be worth your time – at all. And secondly it's still a very, very spammy practice.
On to the next one…..
Unique Income Source Review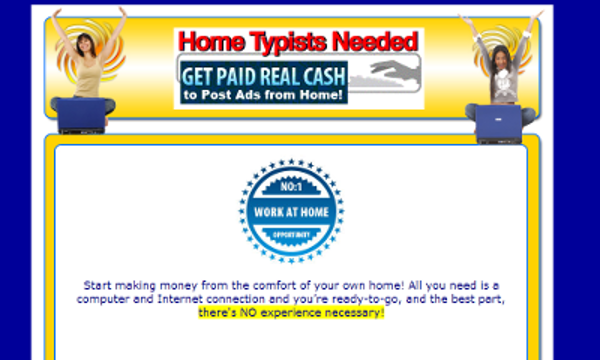 Third times a charm, right?
At least the thought slightly crossed my mind when I landed on my third option. You see, this website was a little different than the rest. It actually explained (with screenshots) what you would be doing and stated that there where thousands of companies to work with.
So I scrolled to the bottom of the page looking for the sign up.
And to my disappointment this company wanted you to pay $24.97 to be a "team member."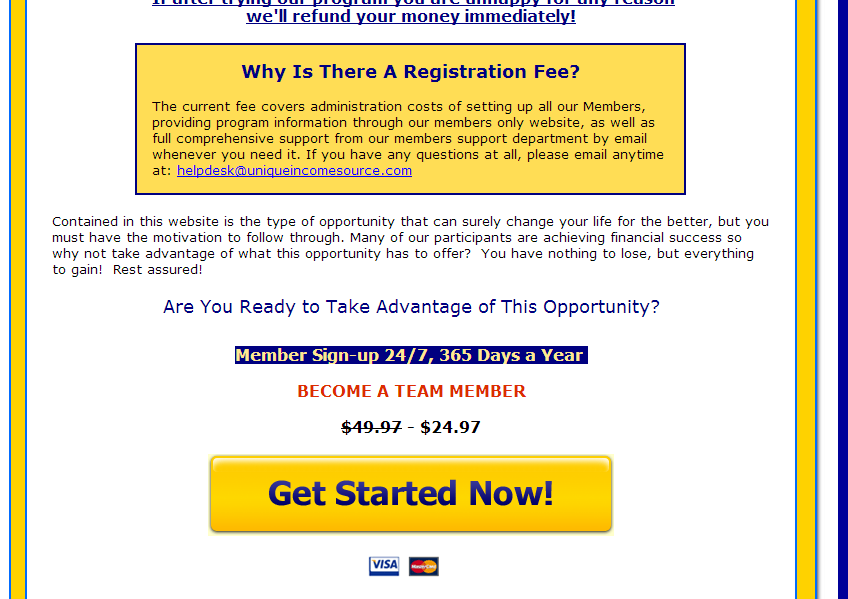 So, again another #epicfail.
I'm pretty disappointed because I really thought this last one was going to be legit – it at least sounded the most promising of the three, but I was wrong.
We're 3 for 3 in the shady department.
The consensus of my research is to run far and fast if anyone ever tells you that you can get rich (or even earn extra spending money) from posting ads. I don't think it's going to happen.
Looking to make extra cash? You can check out the 19 BEST Money Making Apps of 2019 here.
What do you think? Have you ever tried any of these places? Any other companies you want to warn others about? And lastly, do you know of any legitimate places to earn money posting ads?