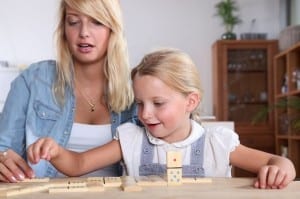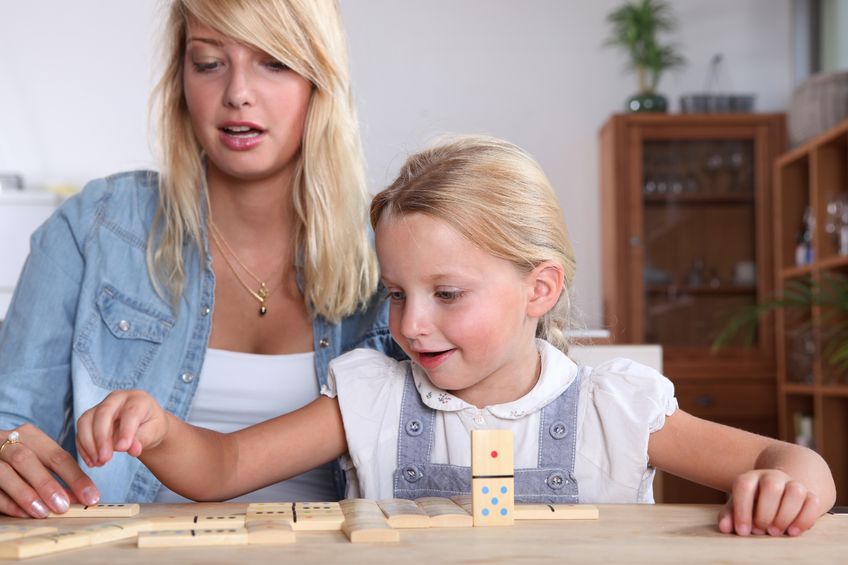 As a single mom finding a good job is so hard.
There's nobody to help you get by. You have to pay your own bills and take care of your kids. You have to work every day and then come home to a messy house that you just can't seem to keep clean, help with homework, chase down little ones, make supper, and get everyone ready for bed.
Then you get the pleasure of waking up the next day and doing it all over again.
It's hard.
Plus, if your family is like mine you have nobody who is able or willing to give you much needed mental breaks or watch your kids while you're at work. On top of your other bills you have to pay a babysitter.
It Gets Worse
Then it gets even worse. If one of your kids get sick you have to call off work to take care of them. But your boss doesn't like this. By taking caring of your kids you're putting yourself in jeopardy of losing your job.
I remember one day while at work the babysitter called me to tell me that Ava was covered in hives. (Turns out she had a high fever and a bad heat rash. Her whole face was swollen.) My boss was on the phone but I needed to go – like right away. So I left without telling him. I had no choice. She needed to go to the doctor.
And then what happened? I get these weird looks the next day like I did something terribly wrong.
It's total bullshit.
As a single mom you need a good job. You need to be paid what you're worth, you need flexibility, and you need a good work life balance.
What should you do?
The Best Job for Single Moms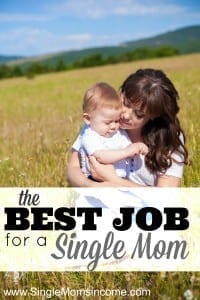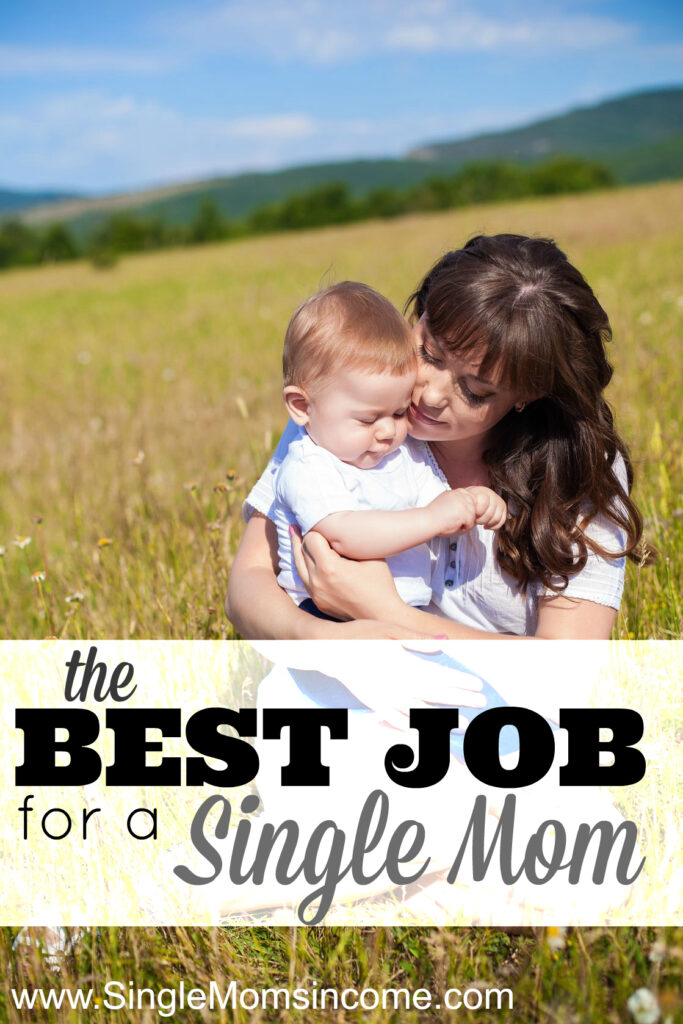 Noticed I said job not jobs. Because in my opinion there's only one option for a single mom to have the kind of job that allows her freedom.
(Unless you have a very supportive family and plenty of help with your kids. In that case any job will work.)
And that is to work for yourself.
When I was first on my own and was working two day jobs life really sucked. I was tired all the time and instead of being that loving mother that I needed to be, I was mean. I snapped all the time. I didn't have the energy to take care of a two and three year old.
I would get so frustrated so easily and then feel terrible about myself.
That's what happens when you're stressed out and constantly running on empty.
Now that I have put in the effort to work for myself life is so much better. I don't work nearly as many hours as I once did but make more money.
On top of that I can take Kailyn to school every morning. That's not something you can put a price tag on.
When my kids are sick they stay home. When the babysitter isn't available, no problem. If we want to go visit family in the middle of the day we do it.
Plus I can make what I want.
No, life isn't all sunshine and rainbows. And I am not telling you this to brag. (Please don't take it that way.) The truth is I have tremendous respect for you.
I never knew how hard being a single mom was until I had to do it myself. And that's the truth.
You are my friend and I just want you to have the life you are supposed to have. A happy one.
So what should you do?
Start on the Side
Please, please don't quit your day job (yet.) Remember, you've got kids to feed and bills to pay. Instead, decide what you want to do to earn money and start on the side.
Clear an hour or two of time each and every day and consistently work toward bringing in extra income. Then as your extra income picks up and your business evolves you'll have the opportunity of working for yourself.
It takes hard work, lack of sleep, and forced motivation but it's worth it in the end.
In one year from now you'll be so happy that you started.
Don't be a victim of your circumstances. You're strong and capable. Find a way to make it happen!
Are there any other jobs you can think of that would be fitting for a single mom?