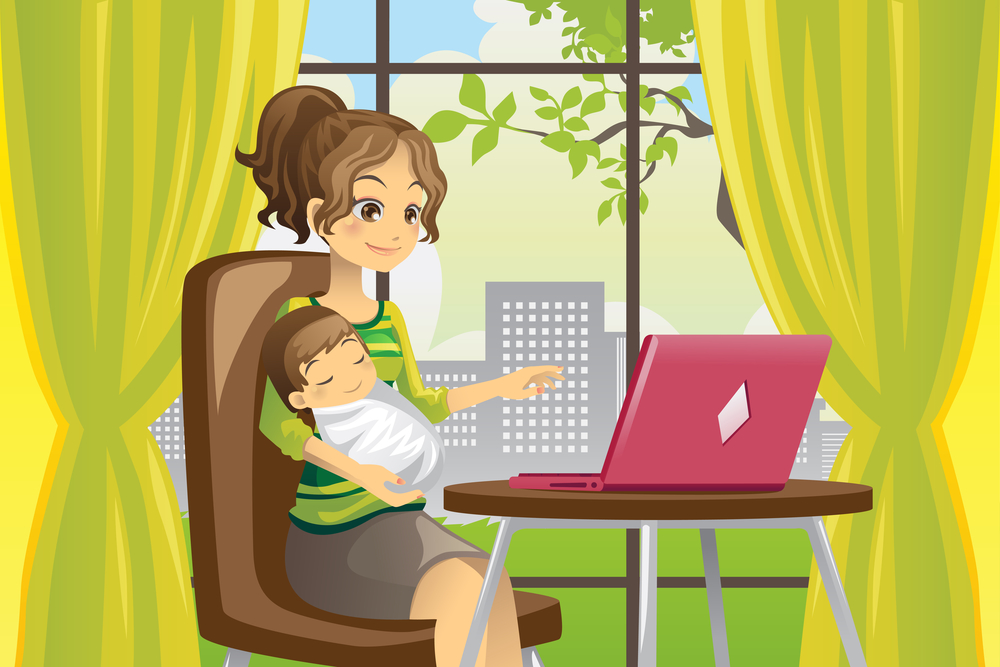 I think we can agree that getting paid big bucks to answer emails all day would be an awesome job. Unfortunately, there's more to "answering emails" than you might think.
While it is possible to make money answering emails, you need to know what else comes along with it.
Ready to learn your options?
Here's what you need to know.
Answer Emails as a Virtual Admin. Assistant
If you've never heard the term "virtual assistant" all it means is an assistant that works from home. Kind of like a secretary of sorts.
Virtual assistants help their clients with a wide variety of tasks. Some assistants generalize and complete many tasks for their clients. (This is what I used to do.) Others specialize and handle only one aspect for many clients.
If you're interested in handling email you can specialize in that.
The big problem with ONLY managing email for clients is that you'll likely make much less than a virtual assistant handling many tasks would.
Handling email for a client could be:
Responding to customer service requests
Organizing email into folders
Deleting unimportant email and passing the important ones on to a client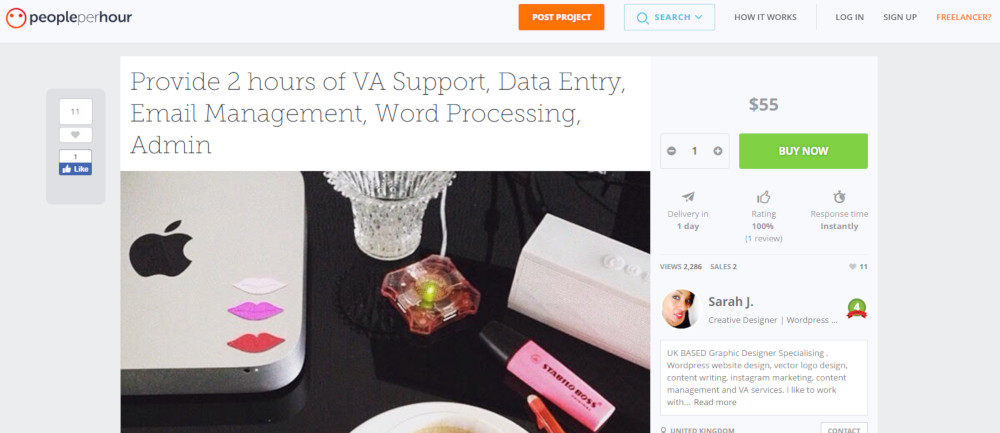 Where you can sign up to do this kind of work:
UpWork – You can create a profile that lists what type of work you do. You can then bid on jobs that are posted or businesses can contact you directly if they'd like.
People Per Hour – Works very similar to UpWork. You fill out a profile listing your skills, you can then bid on jobs.
Find Your Own Clients – (Best chance of getting an email management job and way better income potential.) This is a link to my guide on finding freelance writing clients but you can use the same exact steps to find virtual assistant clients.
Here are some places you can apply to be a virtual assistant (requires MORE than just handling email.)
Answer Customer Service Emails, Phone Calls, and Chats
You can often find work at home customer service jobs for small to medium sized companies that hire employees to answer customer service emails, social media comments, phone calls and online chats.
You can search for these types of jobs on any job board such as Indeed or Monster.
It will be hard to find a job that consists of only answering emails. However, if you're open to other types of customer service work, you'll have a much higher chance of landing one of these positions.
For Extra Cash Check Out Paid to "Read" Email Sites
YEARS ago when I decided I wanted to earn some extra money online, one of my very first searches was "make money reading emails." It sounded like it'd be a good gig – although I never understood how one could earn money from reading emails.
And then I found Inbox Dollars.
I signed up and I realized that "reading emails" really just meant viewing an advertisement. And you got paid around $0.02 per email to do this. Definitely, not quit-your-job money but I signed up anyway.
I've used Inbox Dollars for several years and normally cash it out around Christmas time to help pay for gifts. (My yearly earnings have ranged anywhere from $30-$400.)
With InboxDollars you can also search, complete surveys, and sign up for offers for extra cash. They give you a $5 bonus for signing up and you need to earn $30 before you can cash out.
Here are some other sites that will also pay you for viewing emails:
Send Earnings – Send Earnings has a feel that is almost identical to Inbox Dollars. You can get paid $0.02 per email you "read." They also have surveys, games and more. You get a $5 bonus just for signing up. The minimum balance to cash out is $30.
Fusion Cash – Fusion Cash will pay $0.02 for reading their daily email (which is a bunch of advertisements.) They also have tasks, surveys, and games. You can get a $5 sign up bonus by filling out your profile and signing up for one free offer (for me this was a survey company.)
It Is Possible to Make Money Answering Emails
Making money answering emails isn't as clear cut as you'd think. It's very rare to find a job that pays a livable wage and only requires answering emails. However, if you're up to doing more than just email management you should be able to find a job that fits.
And also, be wary of scams in this area. If someone promises you hundreds of dollars a day for reading emails, it's simply not true. Anything that pays well is going to require hard work.
I'd love to know which of these options sounds the most interesting to you.