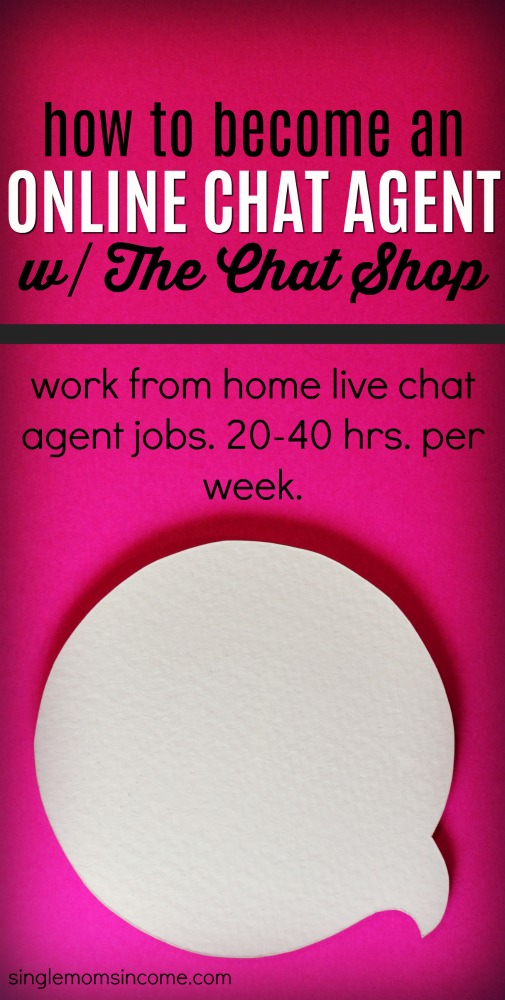 If you enjoy customer service but hate being on the phone one option to consider is an online chat job. As a live chat agent, you'll assist customers through a variety of issues via online chat.
If this sounds like a position you'd be interested in one company to check out is The Chat Shop.
Working with The Chat Shop
The Chat Shop provides live chat support for customer service and sales. They work with a variety of different companies across several industries.
As an agent each chat session has an end goal that you will be working towards. They provide you with everything you need to get the job done, including training and tools.
As an agent with The Chat Shop you may be booking a vacation package on one session, providing live customer support on another session, and selling a product or service during another session.
Requirements
As you can imagine, there are some skills necessary to perform this job, including:
Native-speaking English with excellent grammar and spelling skills.
Highly organized and detail-oriented.
Ability to multi-task while staying focused in a high-pressure situation.
Willingness to learn new skills and knowledge.
Upbeat personality.
Ability to type 80+ words per minute, error free. You will need to take a typing speed test to qualify.
Ability to work 20-40 hours per week.
They currently only hire in the following states: Florida, Georgia, Kentucky, Missouri, North Carolina, Tennessee, Texas, Virginia and West Virginia.
You will also need specific equipment and software to do the job. Most of this information is provided at the time you apply, but the basic needs include:
A desktop with dual monitors.
Strong, reliable, hard-wired internet connection.
New agents are required to go through up to 100 hours of training. Training sessions take place between 12 PM and 6 PM and all training is done online. However, it is interactive, not self-learning software so you will need to commit to being able to do this training without interruptions or distractions.
How Much Does The Chat Shop Pay?
Most chat agents make between $9 and $10 per hour, though some do make more depending on the type of work. Pay is directly deposited on a regular basis.
Agents are hired as independent contractors so you are responsible for your own taxes. You must complete all training hours in order to remain eligible for shifts, but you may be able to start working while you're training.
How to Apply for a Job with The Chat Shop
If this sounds like a job you're interested in applying for,or even learning more about, you can visit The Chat Shop's application pageto get started. There you can upload your resume, take the typing test, and perform an internet speed test to confirm your eligibility for the job. After that, you can complete the application and move on to the next step.