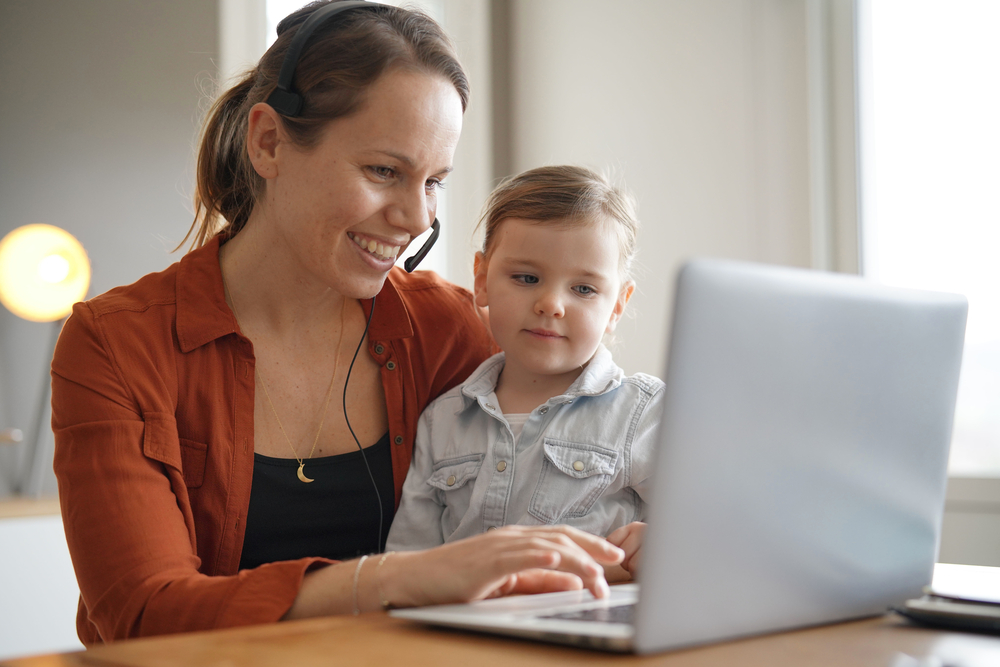 If you've ever wanted to work from home, there's no better time than the present. Now is the perfect time to diversify your income or transition to working from home full time.
It's important to realize that you don't have to figure everything out by yourself when considering your options. There are several legitimate ways to work from home as well as plenty of tools and resources to help you develop the skills you need.
Below are just a few of my favorite work from home training resources. These range from online courses to videos and helpful websites.
Whether you know what type of remote work you'd like to do or if you're still weighing your options, these resources will be a major help.
1. Become a Pinterest VA Today!
It's no secret that people will pay to have someone to manage their social media account. Pinterest is no different and the Become a Pinterest VA Today! course that will teach you how to earn money managing Pinterest accounts for bloggers, entrepreneurs and other business owners.
You'll learn everything from designing pins to scheduling then and helpping your clients get more traffic back to their site. Pinterest VAs can make anywhere from $250 to $400+ per month per client and this training will definitely give you all the tools and resources you need to start working from home.
2. YouTube Videos
If you want to learn more about a particular work from home job or some skills you can develop, YouTube videos can be extremely helpful. Remember, this is free content that you can refer to for tips, advice, strategies and more.
For example, if you want to learn how to do social media marketing or Facebook advertising, you can watch videos from experts for instruction and tips.
If you want to start working from home as a copywriter Dan Lok is an expert on YouTube who teaches people how to land high-paying remote copywriting jobs.
3. Elite Blogging Academy
If you've always dreamed of starting your own blog but just haven't gotten around to it, the Elite Blogging Academy can be that push you need. Ruth Soukup has taught over 11,000 students in 60 countries how to get their blog to the next level and help grow our established readers.
The great thing about this course is that it has something for everyone from the beginners, the ones looking to grow, and the blogs that are already well established. 
Like most courses, it is self-paced and you can work through the material whenever it best fits your schedule but it is recommended that you spend at least 5 hours a week working through the lessons. It is set up to take you 12 weeks to complete. The team at Elite Blogging Academy has a wide variety of skills and has helped students get established in over 50 different blog niches.
4. Udemy
Udemy is an online course platform that is offers training resources in tons of categories. Whether you want to learn about business, web design, photography, or data entry, you can find a program that will help you develop these skills.
What I love about this site is that all of the courses are pretty affordable and don't take much time to complete.

5. Proofread Anywhere
Caitlin Pyle uses her Proofread Anywhere course to help you get to know the ins and outs of becoming a proofreader. Even if this is your first time beginning a career as a proofreader it can be a big help to assist you in making the leap into a new career.
Close to 5,000 students have joined the course and turned a hobby into a full-time career.

6. Work From Home Doing Voice Overs
Voice artists mostly work from home and the Doing Voice Overs course can help you join them. They give you a breakdown of how to get started and how to break into the industry. After you go through the course you will even get a free voice review and tips on how to deliver your scripts. This can help you start a career in a few different industries.
Web videos
Elearning modules
TV commercials
Audio books
Video games
Telephone systems
Movie theater ads
All sorts of voices are needed whether you are a young professional or a little older. The instructor has been in the field since 2011 and has narrated over 100 audiobooks.
7. Transcribe Anywhere
If you want to have a shot at becoming a transcriptionist The Transcribe Anywhere course can help point you in the right direction. They currently have two different courses one being general transcription and the other is more focused on teaching you about legal transcription.
After getting general information about the job you'll get a lot of practice transcribing with multiple different levels of difficulty to get you ready for future clients. All students will be added to a Facebook group to help with any additional questions they may have. Check out these other typing resources to help you land work from home transcription jobs.
Work from Home Training Resources 
There are tons of specific resources and training out there if you're looking to start working from home in a particular field. Just consider carving out time in your schedule to start developing your skills. Then you can start monetizing those skills with a flexible work from home job.