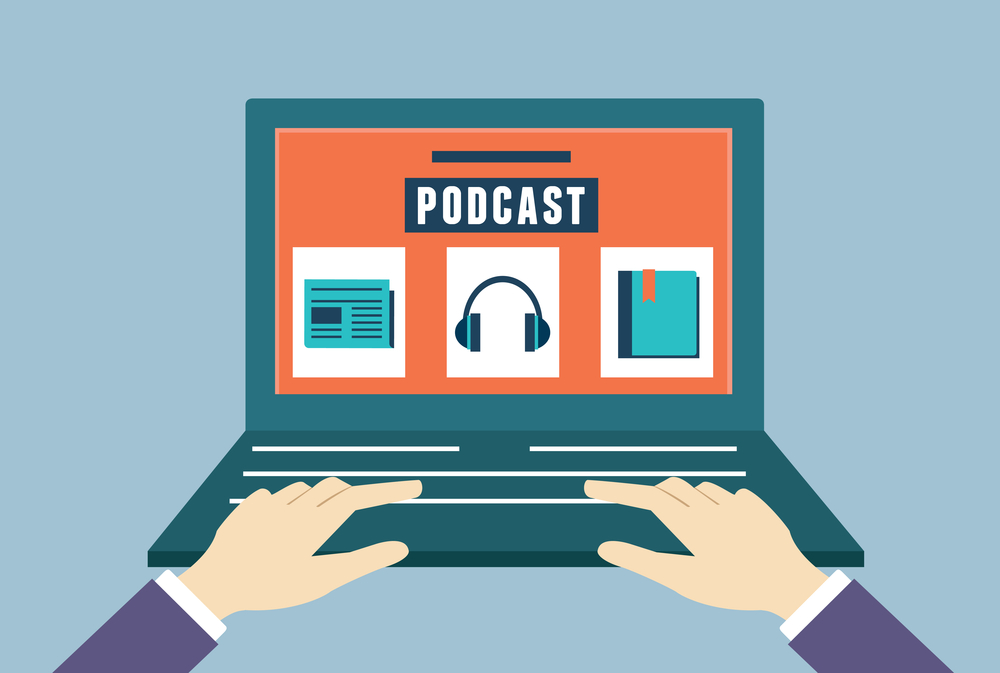 The one thing that I love about earning money from home is that the possibilities are endless. There are several different remote jobs available depending on your skills and experience.
One extra income idea that you may be interested in is becoming a podcast guest booker. This role can be pretty rewarding but is also not widely covered. Here's what it is and how to get started.
What is a Podcast Guest Booker?
If you've ever listened to a podcast interview before, you may have wondered how the guest actually got onto the show. Sometimes this happens organically when the hosts finds them online or in person and ask them to come onto their podcast. 
Other times, a podcast booker pitches specific shows to get a guest a spot on the podcast. This is where you can come in. Podcast booking is quite common and a great way to get into public relations without having to offer a full PR service. 
You can work with clients who have a particular expertise or unique story and help them get media attention by booking podcast spots. 
Why This Business Is Important
Booking podcasts not only allows guests to share their expertise, but it's a way to market their services (often for free.) 
For example, a life coach may want to get booked on podcasts to promote their book, make more sales or to grow their email list.
Some podcasts have a huge following and appearing on the show leads to future opportunities for the guests.
How Do You Find Clients?
Of course, to make money with this type of business, you need to network and find clients.
I spoke with my friend Karen Cordaway who specializes in podcast booking services about where someone can find clients if they're just starting out.
"I personally got started because I helped out former Today Show Contributor Farnoosh Torabi with her book launch," Karen said. 

"She told me I was great at matching her with podcasts that aligned with the focus of her book. Someone doesn't have to start that way though. You can simply start doing outreach for a friend and see how it goes.

If you're good at pitching and keeping everyone on the same page with expectations, it can be a great side hustle."
To start, listen to a few podcasts to see what type of guests appear. Try to narrow down your ideal client and what niche they may be in so you can better market your services. 
Attend networking events, join Facebook groups and send out cold pitches to potential clients who may be a good fit for your podcast booking service.
This could also be a great way to transition into offering a new service if you already do freelance writing, virtual assistant work, editing/proofreading or similar work and have clients who could provide leads.
How Much Can You Make?
Karen says that how much you charge as a podcast guest booker can vary depending on the type of clients you work with.
"I like to work with online content creators in the personal finance space, but there are so many niches to choose from. Maybe you can work with high-level executives, work from home moms, or people in the coaching space."

I've seen some podcast guest booking companies offer anywhere from $400 to $700 per month per client. For example, PodcastBookers.com charges $700/month to book 4 podcast interviews for their clients. 

"I charge considerably less than a PR firm," Karen shared with me. 

"I have a variety of packages, but my base prices break down to roughly $200 per show. I also offer a DIY package if someone wants to spend less and do the outreach on their own."
As you can see, becoming a work from home podcast guest booker can be pretty profitable and you can even customize your own service packages depending on what clients need.
What a Typical Day Might Look Like:
Feel free to set your own schedule as a podcast guest booker and also work around the needs of your client.
A typical workday may involve doing things like:

Researching your client's industry and helping them come up with a targeted pitch
Researching different podcasts and narrowing down a point of contact
Sending custom pitches and follow-ups
Scheduling approved podcast appearances and handling the confirmation process
Networking and communicating with different podcast hosts
You can work as little or as much as you want depending on how much you want to earn.
What You Need to Get Started
Are you thinking about the possibility of starting your own podcast guest booker services yet? Here are some key steps to take.
Determine Who You Want to Serve
Narrow down your ideal client along with the services you wish to provide.
You can offer a full-service package with a monthly retainer or offer some services a la carte depending on people's needs.
Get a Website
Consider setting up a website or blog so you can build a brand and better market your services.
Pitch and Network
Start pitching potential clients in your niche and tell them about your services. Send targeted pitches to people who would actually benefit from your service.
Also consider networking and building relationships with popular podcast hosts. Connect on social media by sharing some of their episodes or commenting on them.
You can also attend podcast conferences to meet successful podcasters. Let them know you help book people for shows.
Turn Podcast Booking Into Your Job
Becoming a podcast guest booker is a great way to make extra money from home. Podcasts are becoming more and more popular and they're one of the best ways to score free press for your clients.
People who wish to leverage podcast appearances to grow their business are more than willing to pay someone to research, pitch, and help them get booked on podcasts.