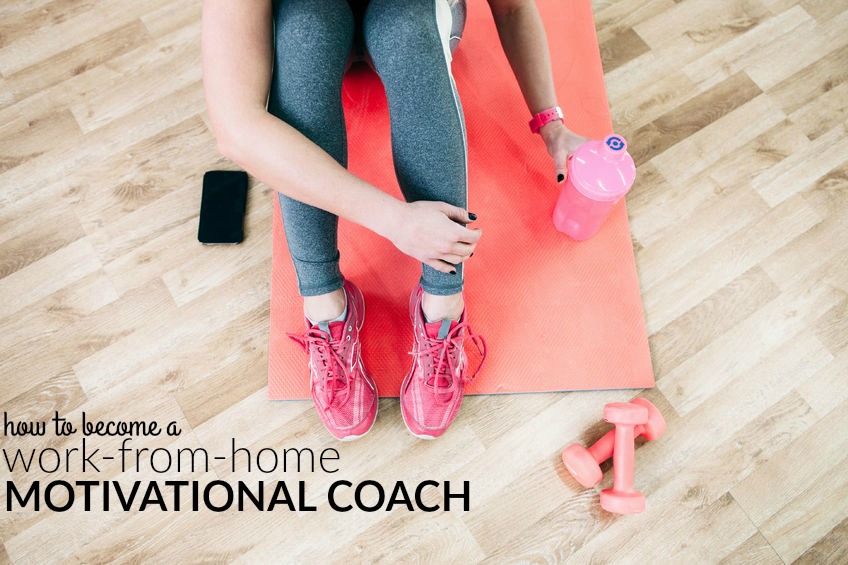 It's no secret that diversifying your income is a must in today's society. Having just one job or one stream of income is not enough anymore. Working overtime or even doubling your client list isn't always the answer either because you can get burnt out from doing the same work all the time.
I recently decided to establish an additional stream of income by offering other people financial coaching services. I'm still in experiment mode and it's only something I want to do on the side but I think it can be pretty lucrative since many people need coaching in order to improve certain areas of their lives.
If you have unique skills, an inspirational story to share with lots of tips and strategies, or just want to help people improve certain aspects of their lives, coaching can be a great side hustle opportunity for you.
So What Types of Coaches Are There?
There are many different types of coaches so there are many fields to choose from when determining what your specialty will be. There are:
Business Coaches
Blogging Coaches
Personal Finance Coaches
Career Coaches
Fitness Coaches
Personal Development Coaches
Life Coaches
Religious Coaches
Relationship Coaches
Side Hustle Coaches
And More
The great thing about coaching is that it's flexible. You can work from home and have phone calls with clients and communicate via email to send printables, worksheets, resources and any other tools you plan to utilize.
If you are interested in doing some coaching as a side hustle, there are a few steps to take to get started.
Determine What Problem You Plan to Solve
People choose coaches based on what solutions they are able to provide for common problems. If you have overcome any huge obstacles or have found success in one area of your life, this could be a great foundation to help you decide what type of coach you will become.
Maybe you started a successful business or lost 50 pounds and changed your diet completely. These type of success stories make you inspirational and prove to others that you can solve specific problems and help them become successful too.
It's important to narrow down your target market and understand that you won't be an expert in everything. For example, while I consider myself pretty knowledgeable about personal finance, I don't see myself doing any fitness or nutrition coaching right now because I lack motivation in that area myself and still have some basic goals to achieve.
Even within the personal finance niche, my target market is limited to millennial coaching clients in their 20s and early 30s. I can't coach someone who is 55 and thinking about retiring because I haven't crossed that milestone yet in my life and I'm not an expert for that particular target market.
Start a Blog
You'll need to start a blog, or website to promote your services. I highly recommend setting up a self-hosted website and creating a blog tab post to share quality content. Potential clients will want to see a strong online presence, especially if you are working with them remotely.
Plus, posting quality content on your blog, even if it's only once a week or once a month, will help enforce your credibility and provide others with a sample of what you can help them achieve if they start working with you.
Having a blog is also a great way to build up an email list so you can send subscribers relevant information that can help them and important news and offers.
Take a Training Course
Taking a training course is just one way to become a coach. You don't necessarily need a degree or certificate, but you can get one if you think it will help you gain more experience and add to your credibility.
There are also many online training courses you can take that can get you ready for coaching. You'll need to determine how much you'd like to invest in your education and who you trust as a credible resource for training. Training courses can last anywhere from a few weeks to a few months.
Leverage Your Personal Experience
Another way to become a coach is to leverage your personal experience and use it to motivate and teach others how to succeed. This option is my personal preference because I believe your personal success story and proven track record can help you market yourself to clients.
No one wants to work with someone who hasn't been through what they've been through and overcome similar challenges. I use my experience with personal finance and my struggles with working my way out of poverty to help other people do the same.
You can use your personal experience and the skills and strategies you've learned to create courses, printables, and worksheets for your clients to help them set goals and progress.
Another way to become a coach is to join a direct selling program or company. I see this a lot with fitness coaches. A popular fitness company is Beachbody and they create videos and nutritional products to help people lose weight and live healthier lives.
They also have a huge following and community so if you tried their products and achieved some successful results, you could look into becoming a Beachbody coach so you can help other people get in shape as well and earn commissions off the products they purchase to improve their health.
I imagine the company would provide training and educational materials, a starter kit, networking events and discounts and promotions to offer clients along with tips and strategies you can use to market yourself as a coach.
When you start coaching under a direct sales company however, you can expect them to take a percentage of your earnings since you are using their systems and strategies and selling their products to clients.
Promote Yourself Online
If you're going to be a successful coach and get clients, you must promote yourself online. This is where having a blog and email list can come in handy. Learn how to optimize your website for SEO, and take advantage of social media which is basically free promotion for your business.
Start posting things on Facebook, Twitter, and Instagram about your mission and what you hope to help people achieve. You can share engaging content, motivational quotes, and promote other marketing campaigns to help people recognize your brand and consider working with you.
It may sound like a lot at first, but social media management isn't so bad once you get used to it and clear on the image you'd like to portray. There are many social media scheduling tools you can use for free too so you don't have to manually post updates. You can use Hootsuite, Buffer, or Tweetdeck for Twitter and Facebook or even use the Facebook scheduler right on your page for added convenience. You can use Later to schedule Instagram posts right from your phone and Tailwind or Board Booster to schedule pins on Pinterest.
Remember Your Expertise May Be Limited
Like I said earlier, you won't be able to specialize in everything and you should just pick one specific niche. The main goal of any coach should be to help clients set goals, learn about resources and strategies that can help them, and be held accountable for those goals.
If you aren't certified or don't have any specific licenses and your clients recommend advice or services that are beyond your constraints, you may need to refer them to someone else who can better serve them. It's important to have your clients sign an agreement/disclosure at the beginning of your relationship as well so they understand this.
For example, if I had a client who wanted me to help them create a budget and develop a strategy for getting out of debt I could do that, but if they wanted me to also help them develop a plan for their investments and manage their assets, I'd have to refer them to a financial advisor.
All in all, coaching can be a fun and rewarding experience and you can set your own rates and scale up as needed once you gain more experience and offer more value. That makes it a great side hustle.
Have you ever consider work-from-home coaching as a side hustle? Why or why not?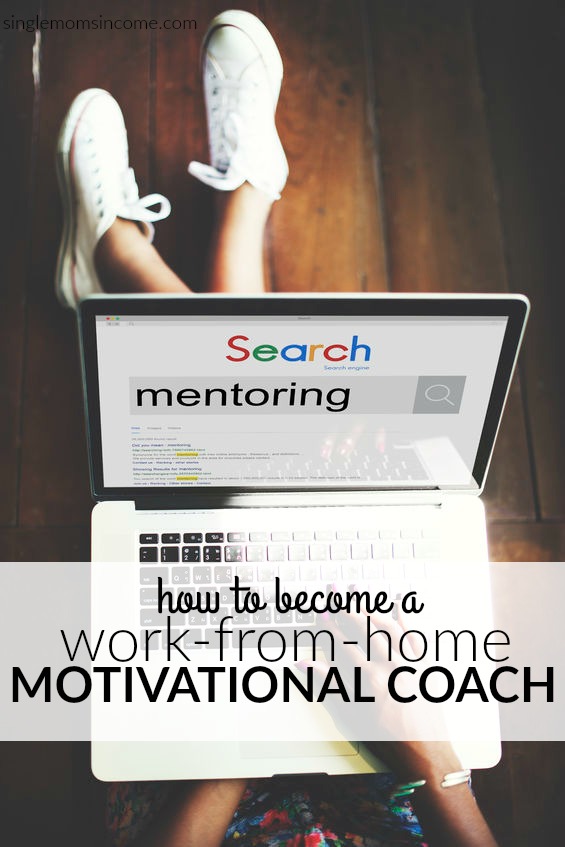 Photo Credit: golubovy / 123RF Stock Photo and rawpixel / 123RF Stock Photo