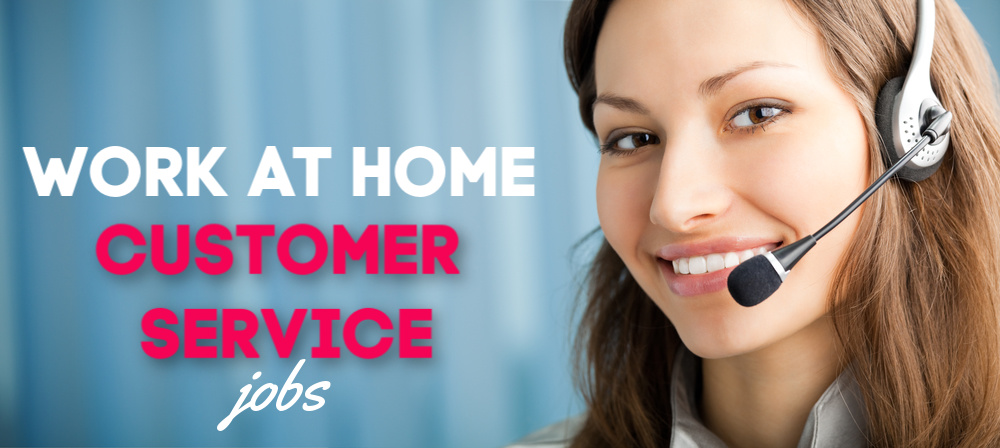 Working from home is becoming a top choice as it's convenient and flexible to meet various different schedules. Customer service jobs have been one of the more popular options for people who want to earn a stable and guaranteed income by working from home.
Several different companies hire for home-based customer service jobs. All you need is a phone, a computer, and an eagerness to learn and help others. Here are some of the best work from home customer service jobs to choose from.
Concentrix
Concentrix provides remote customer service opportunities to dozens of different industries. Like most customer service opportunities, you must have access to a landline phone inside your home to take the calls.
To make sure things go smoothly throughout the day the phone must also have a mute and hold button, just in case things get a little busy and the agent needs to use them. Direct deposit as a customer service representative with Concentrix comes every two weeks and pay starts at $10 an hour. Learn more about Concentrix by checking out our review.
Sykes
Sykes helps provide customer service to over 2,000 brands across the globe. Retail, travel, or insurance industries Sykes does it all. They have grown from just three team members to over 55,000 in their over 40-year existence. Sykes customer service reps primary duty will be answering telephone calls. 
They are currently looking for bilingual agents who can assist customers. A majority of those positions are needed in Canada, but the website constantly updates with open opportunities. The starting pay depends on the position and experience, but typically starting pay with Sykes is around $9 an hour. Learn more about Sykes by checking out our review.
Alorica
Alorica agents take calls on behalf of a variety of businesses. Some you may have seen on TV or heard on the radio at some point. Some of the products that Alorica takes calls in regards to are cosmetics, DVDs or kitchen appliances.
Alorica agents do have a script to help guide them through calls. A customer service background is recommended. There is a high demand for representatives on the weekends especially Saturdays. Agents must work at least 15 hours a week, at least two hours have to be on Saturdays.
Training at Alorica is self-paced. The pay rate for training is the minimum wage of your particular state. After training, pay is based on a per minute rate with a guarantee of at least minimum wage. Alorica-at-Home agents earn between minimum wage and $10 per hour. Learn more about Alorica by checking out our review.
Sitel
If you want a flexible job with benefits Sitel may be the job for you. Sitel agents focus more on billing, account, and troubleshooting questions. Your internet and download speed has to be a minimum of 1.5MB. While working the internet can only be used for work-related purposes, so family members can't play video games or stream videos during work hours.
Sales experience is recommended because calls most likely will involve sales. Sitel is also in need of customer service managers and quality assurance personnel as well. Pay begins at $9 an hour and can go as high as $14 depending on experience and the position. Sitel helps customers from all over the world using chat, email, or a phone.
 If it doesn't quite sound like something you're committed to just yet you can join their Talent Community and get new job alerts and career information sent straight to your inbox. Learn more about Sitel by checking out our review.
Transcom
Transcom customer service agents help customers via email, chat, or telephone. They push how important that first impression is and how it can leave a lasting impression with that customer.
The Transcom team deals with over 1.5 million interactions per day in 33 different languages across the globe. Positions are flexible and they have both part and full-time spots available. 
Transcom always has some sort of incentive or bonus program in place to help increase agents monthly salary. Positions are open internationally as well, some positions require a candidate to take three tests while some just need a resume and cover letter when applying. Agents have to be at least 18-years-old. 
Working Solutions
Be your own boss, set your own hours with Working Solutions. After applying all candidates have to take an assessment that typically takes around 30 minutes to finish. Candidates may have to wait up to two weeks to find out if they are invited to the next step of the hiring process.
Working Solutions accepts new applications from anyone across the United States unless they live in NY, PA, CA, or WA. Agents set their own work hours. Agents who meet those commitments and perform well will receive priority scheduling.
Once on the team if an agent refers someone who meets all the requirements and is hired on that agent will receive a $100 referral bonus. Checks or direct deposit are sent twice a month. Income from this position depends on performance and how much time is put in agents earn between $9-$30 an hour. Learn more about Working Solutions by checking out our review.
Summary
Working from home can prove to be beneficial in many ways. Customer service is a perfect place to start if you've ever considered it. There are many opportunities that people have had a ton of success with.
Income can vary, but with hard work and a nice starting wage, this can be a profitable career. Some companies even offer an agent to make their own schedule which lets you do work around your schedule.
Have you ever consider work from home customer service jobs either full-time or as extra income?