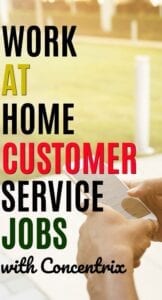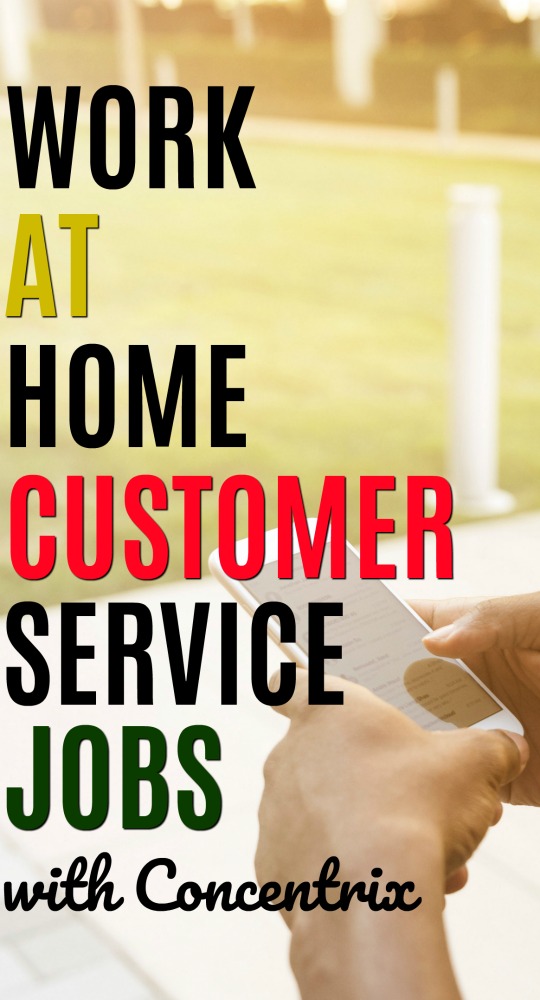 If you're looking for a work from home job in customer service one company that is often hiring is Concentrix.
Concentrix works with a variety of companies in dozens of industries to provide customer support. And once you are hired, they will determine which company you are a good fit for and provide training to help you get started.
Requirements for Working with Concentrix
In order to provide the best service to the customers calling in, Concentrix has the following home office requirements:
A corded phone with a corded headset to provide the best sound quality and security. (Cellphones, cordless phones, and VoIP services are not permitted.)
Broadband internet access (no satellite) with high-speed DSL, cable, or FiOS.
Basic landline phone service with features like call waiting turned off. Your phone will be connected to their system during your work hours so you will not be able to receive personal calls while working.
Your phone must also have a Mute/Hold button
A noise cancelling microphone and amplifier
A secure and distraction-free work environment to maintain Corporate Privacy requirements
As for a computer, you may need to provide your own. In some cases, Concentrix supplies one. This will be discussed during the hiring process and specific requirements will vary depending on the work you're assigned.
Concentrix does provide training. They prefer to have you train in person at one of their facilities, but if you are not near one of their training facilities you can train virtually. Of course, for this you will need to provide your own computer.
How Much Does Concentrix Pay?
Pay rates start at $10 per hour and go up based on experience and job assignment. Pay is based on a per hour rate, not a per call rate. You will be paid every two weeks and have the option of direct deposit or payment made to a pay card.
Concentrix hires both full and part-time employees, no independent contractors. Taxes will be deducted from your paycheck and you will not be responsible for filing an S Corp or LLC.
Once hired, you will be required to work a set schedule each week, not a "when available" schedule. Employees can work a maximum of 40 hours per week. Most employees are scheduled between the hours of 5 AM and 11 PM, but they are a 24/7 operation so there are overnight shifts available if you prefer.
Where to Apply
Once you begin the application process, you can expect it to take 7-10 business day to complete.
If this sounds like a job you're interested in, you can visit Concentrix's Career Page to learn more or go directly to their Job Page to search for available positions and begin the application process.
Other Work from Home Customer Service Jobs
If you're looking for more work from home customer service jobs you may be interested in some of these:
The Chat Shop – This company provides live chap support for a variety of industries. Great for those who prefer to not be on the phone.
9 Virtual Call Center Jobs – This post has a roundup of nine different places you can apply for virtual customer service jobs.
Apple Customer Support – If you're a college student you may be able to get a job as an at-home Apple Advisor.