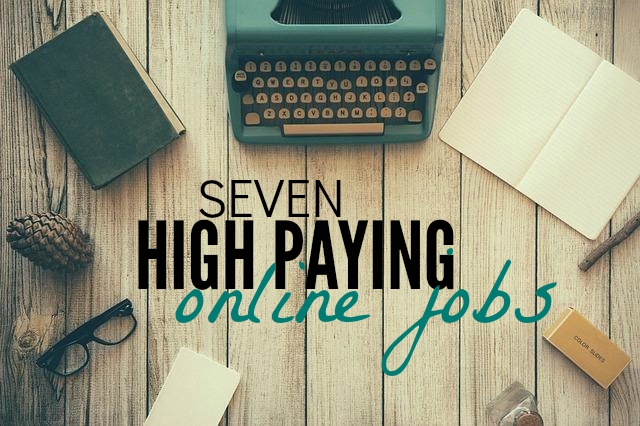 Work-from-home online jobs are one of the hottest topics on the web these days. Given the fact that more than half of Americans are unhappy at work, the idea of sleeping in, setting your own schedule and working in your pajamas from the comfort of your own home sounds like a dream.
Unfortunately, some people have tried to capitalize on the idea of online jobs by creating scams and tricking people into dead end online work. On the contrary, there are plenty of legitimate online jobs to go around and many people even earn a full-time income working online.
All online jobs are not created equal though. So how do you know which ones to pursue if you're looking to make a good amount of money?
If you're interested in quitting your day job to work-from-home or are just looking to make a sustainable amount of income from online work, you should consider some of these high-paying online jobs.
Virtual Assistant
Virtual assistants are a growing need for businesses today. A virtual assistant does everything from managing websites and social media, to reading and responding to emails, bookkeeping, scheduling blog posts, booking flights, scheduling meetings, other administrative tasks and more.
The broad range of responsibilities a VA can have keeps the job interesting and exciting. In order to become a VA, you'll need basic computer knowledge and typing skills, organizational skills and the ability to catch on to new tasks and techniques quickly. Compensation ranges from $10.13 per hour on the low end to $30.62 per hour on the high end for more experienced candidates.
Alexa's note: I started out on the low end of the scale but now that I've got experience and the right clients I typically end up netting more than $30 per hour as a virtual assistant and blog manager. If you want to become a virtual assistant I highly recommend signing up for the free Virtual Assistant Success email course. You can sign up here.
Graphic Designer
The web design industry is booming these days. Businesses and professionals are always looking to either update their current website or establish a web presence for the first time. Now that Google has changed their algorithm to favor only mobile-friendly website designs, more and more businesses have become eager to redesign their website to meet these standards.
If you have knowledge of Photoshop and can create custom graphics, you could advertise your graphic design services online and work from the comfort of your own home. As a graphic designer, you can make anywhere from $29,738 – $58,798 per year or more if you scale up and increase your rates over time.
Transcriber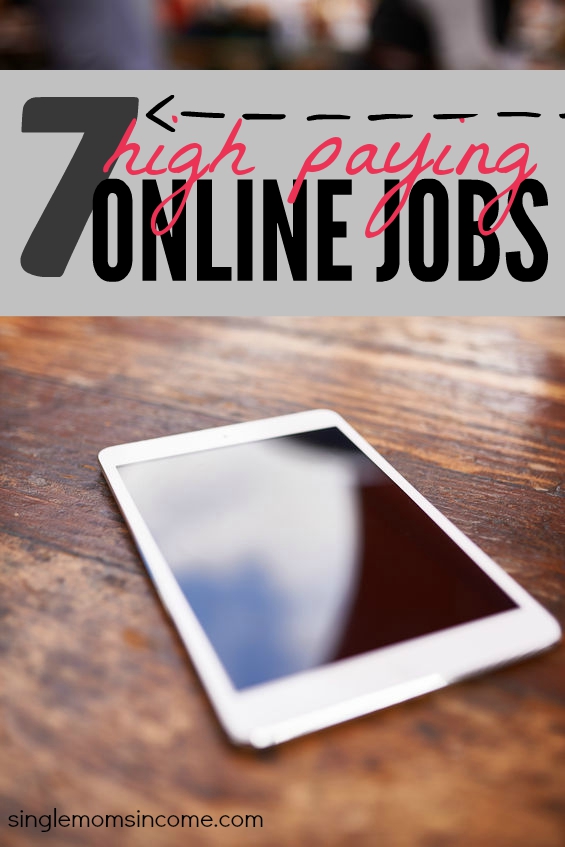 Can you type fast? You may do well as a transcriptionist. A transcriptionist basically types out conversations, audio and video recordings, podcast episodes, interviews and other types of audio for people to read. As a transcriber, your job is to create clear sentences and paragraphs from the audio for people to read.
In order to be successful, you must be able to absorb the audio in a timely manner and type quickly to create clear, organized and readable content. On average, transcriptionists make around $23 per hour.
Freelance Writer
Freelance writing is a popular online job that allows you to work-from-home writing blog posts, journalistic articles and other digital content for a variety of clients. Almost every industry and niche needs freelance writers whether they require articles about travel, business, personal finance, fitness, health, parenting and so on.
Some freelance writers charge by the hour but it's best to charge a flat rate per post or assignment. When you're just starting out, you can expect to make anywhere between $10 to $25 per post but as you gain experience and network with other clients and businesses you can make much more. Most successful freelance writers I've come across make at least $50-100 per post/assignment and some even make more.
Here's everything you need to know about getting freelance writing jobs even if you're starting from scratch!
Public Relations Specialist
If you love marketing, social media and working with the press, you can try working from home as a PR specialist. You'll need experience in communications, journalism or public relations and duties include drafting and pitching press releases, managing and improving social media profiles, coming up with a communications plan for clients, and securing and planning campaigns and events to promote the business and other related tasks.
Public relations specialists are media experts and this could be a fun and fulfilling high paying online job for the right creative person. The best part is that thanks to video meeting programs like Skype and Google Hangout, all of the work and correspondence with the client can be done digitally making this a very profitable online job.
Public Relations specialists can earn anywhere from $38,293 – $95,053 depending on experience and the clients you work with.
SEO Specialist
Search engine optimization (SEO) is another career field that is in high demand. SEO is crucial for anyone looking to bring traffic to their website but the whole concept can be confusing and tedious to most people so they outsource SEO help. Which makes this a high paying online job..
If you know the ins and outs of Google's ranking system along with how to search for industry specific keywords, develop keyword-rich content for the web and create backlinks, you can definitely market these valuable skills.
If you don't know much about SEO, you can certainly boost you skill set and take the time out to learn these skills by reading guides, online materials and watching videos online. An SEO specialist can expect to make $29,481 – $60,504 per year.
Travel Agent
Working as a self-employed travel agent can provide you with the opportunity to earn great money while helping others plan their travel adventures.
Travel agents take over the entire planning and preparation process for clients including finding and booking the best flights and accommodations, recommending excursions and arranging an itinerary, helping the client secure the proper amount of travel insurance and resolving any issues that occur when planning the trip.
You won't believe how many people want to travel but don't know the first thing about booking a flight, weighing luggage or organizing an itinerary for a safe and stress-free trip. As a work-from-home travel agent, you may want to undergo some industry specific training and partner with a legitimate agency to increase your chances of landing more clients. Travel agents can make $25,218 – $51,292 per year.
When searching for a high paying online job, the best thing to do is to find out what interests you the most, then consider the pay. If you aren't doing something that you are passionate about each day, you probably won't be satisfied with the work whether you work in an office or at your kitchen table.
There are hundreds of other online jobs out there but the ones mentioned above will allow you to make a good amount of money for the time you spend.
Do you do any work online? Which one of these online jobs would work best for you?
Recommended Reading: The Best Courses to Get You Set Up for a Home-Based Business