Updated 6/7/19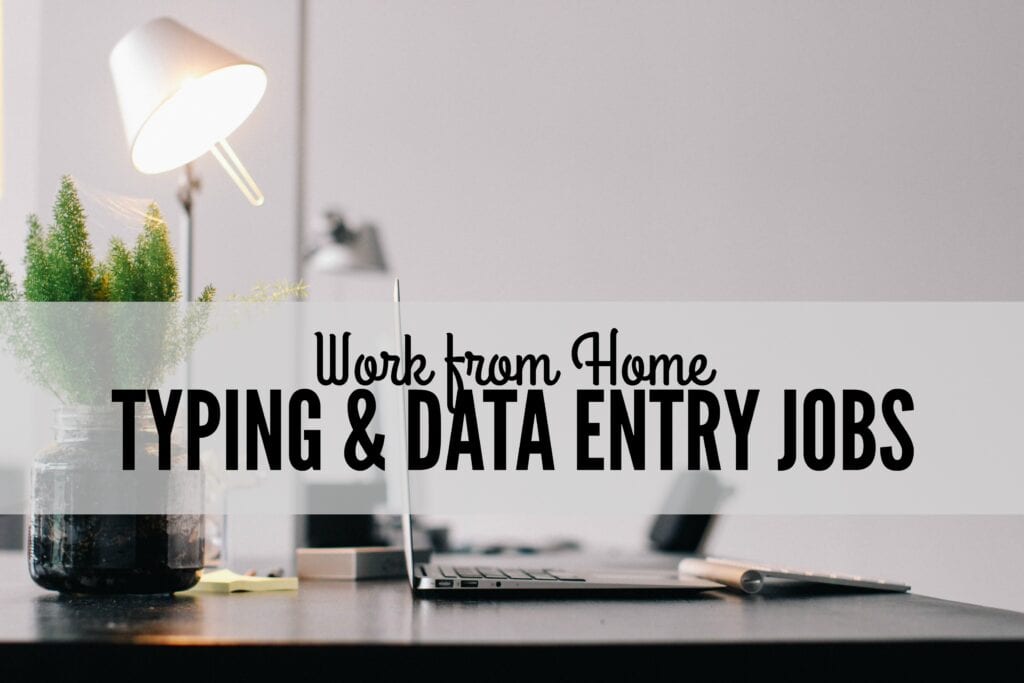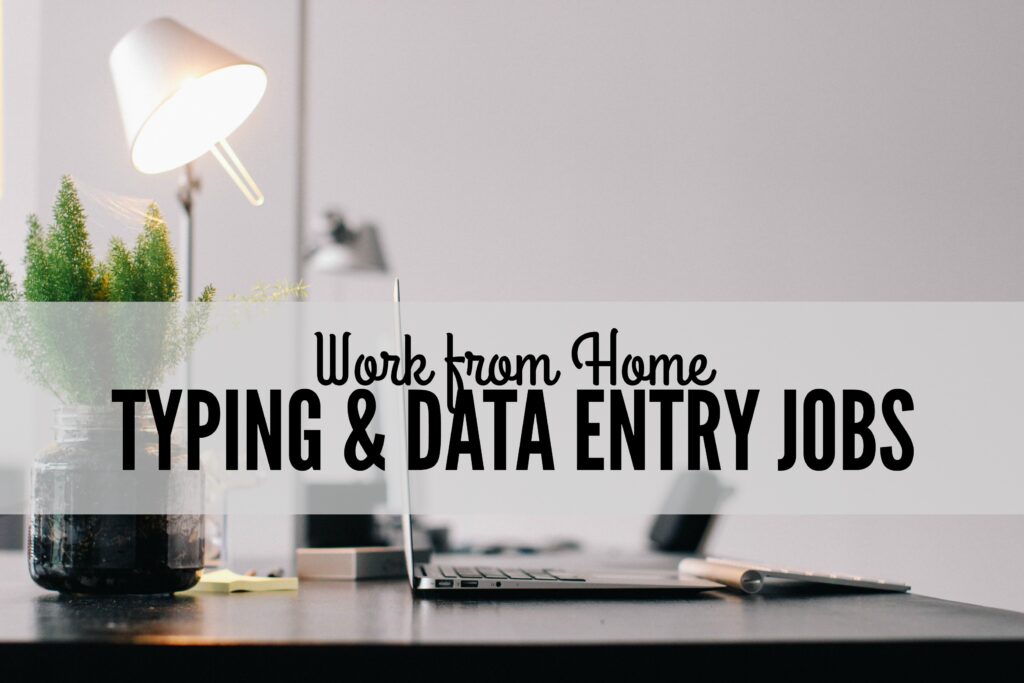 A lot of people want to begin their work from home journey with an entry level job to gain some experience. One of these positions I'm often asked about is at home typing jobs.
Typing jobs can be very different and there's often more to them than just "typing."
Before I show you where to find these jobs I thought it would be a good idea to go over the different types of work you might find.
Different Types of Typing Jobs
Just like the term "typing jobs" can be very broad so are data entry and transcription. I'll give you the basics but just remember you'll be doing specifics when you land a job!
Data Entry
Data entry is simply taking data provided by a company and entering it into some sort of system or spreadsheet. This could be entering payroll items into a system for employers, cataloging items into a system for retailers, and compiling lists of customer interactions for businesses, just to name a few.
The type of data entry job you get just depends on the industry you're working with.
Most data entry jobs do not require a college education. You will need to have good communication skills, grammar, and of course, computer experience.
Related: 5 Work from Home Data Entry Jobs
Transcription
Transcription is another type of work from home job that is interchangeably used with data entry and typing jobs. At the most basic level transcription is simply typing audio versions of documents. This could be lectures, workshops, conference calls, podcasts, and more.
With work at home transcription you are working off of recorded audio and no college degree is usually required for work from home transcription jobs.
Where to Find Work From Home Typing Jobs
Ready to find a job? Here are some companies that offer work from home positions.
3PlayMedia – 3PlayMedia hires contractors to transcribe and edit audio-based transcription. Work is very flexible. Pay is $10-$30 per hour, depending on efficiency. (The best paying job on this list.) You can apply here.
AI Media – AI Media hires contractors to caption both live and prerecorded videos. Pay ranges from $27-$42 per audio hour. Your hourly wage will depend upon your speed and accuracy. You can apply here.
Rev– Rev hires beginner transcriptionists and has a "work when you want" type of model. Pay is .40 – .70 per audio minute for transcriptionists and $5-$8 per minute for subtitlers. Your pay will depend upon your accuracy and speed. You can apply here.
TranscribeMe – TranscribeMe hires beginner transcriptionists and has a "work when you want" model based on the amount of work they have available. Average pay is $15-$22 per audio hour. Your pay will depend upon your speed and accuracy. You can apply here.https://workhub.transcribeme.com/Account/Register
Quicktate – QuickTate hires work from home typists to transcribe voice messages and various audio files. You'll have to take a quiz to see if you qualify for a position with them and also pass a background check. No college degree is needed. You can apply here.
Dion Data Solutions – Dion Data Solutions hires part time data entry specialists. You must be able to type at 60 wpm, have a computer running Windows XP, and a stable internet connection. Dion Data Solutions provides all training for free. You can apply here.
Scribie – Is a transcription company that hires independent contractors to transcribe short audio files. The pay is $5 to $25 per 1 hour of audio. They also pay a $10 bonus on a monthly basis for every three hours' worth of audio transcribed. All work is on a first come first serve basis and is expected to have a two hour turnaround time. If performance is good you can move up from a transcriber to a reviewer. You can apply here.
Aberdeen – Aberdeen hires real time captionists and transcribers. You can visit this page to see the current job openings they have available. If there is a job you're interested in you can view the instructions at the top of the page to apply.
Micro Jobs for Typing
Micro jobs are small jobs paid on a per-piece basis. An example might be a typing job that requires five minutes of your time to complete and pays $1.50. These jobs are a work-when-you-want type of thing and there may not be enough work in these to bring a full time income.
Click Worker – With Click Worker you can complete a number of writing and transcription micro jobs. After filling out a qualification assessment you'll be shown a list of jobs based on your results. You're free to work when you want to. You can sign up visit this page
Amazon MTurk – Mechanical Turk is another micro job site. Once you sign up you'll be able to see "HITS" which are short assignments that cover a broad range of tasks. It's important to note that not all HITS will be typing work related. You can sign up here.
How Much Can You Make?
That really depends upon several factors, namely being the company you choose to sign up with, your speed, and your skills.
Typing jobs are not extremely high paying. I would expect to make anywhere from $7-$15 per hour.
Would I Recommend You Get an At Home Typing Job?
Honestly, it really depends on what kind of income and work you're looking for. The barrier to entry on online typing jobs is low, that means the pay is low also. If you find your own clients you'll make much more money.
I put this post together because so many people ask me about this type of work. But I hands down feel like freelancing is the way to go with almost all work from home jobs.
At home typing jobs can be a great first step to get your foot in the door with work from home positions but it appears you're going to have to put in a lot of work to make a livable wage. If you're wanting to help supplement your family's income or are just looking for some easy work to fill up some time or as a side hustle, then one of these jobs might be a good fit.