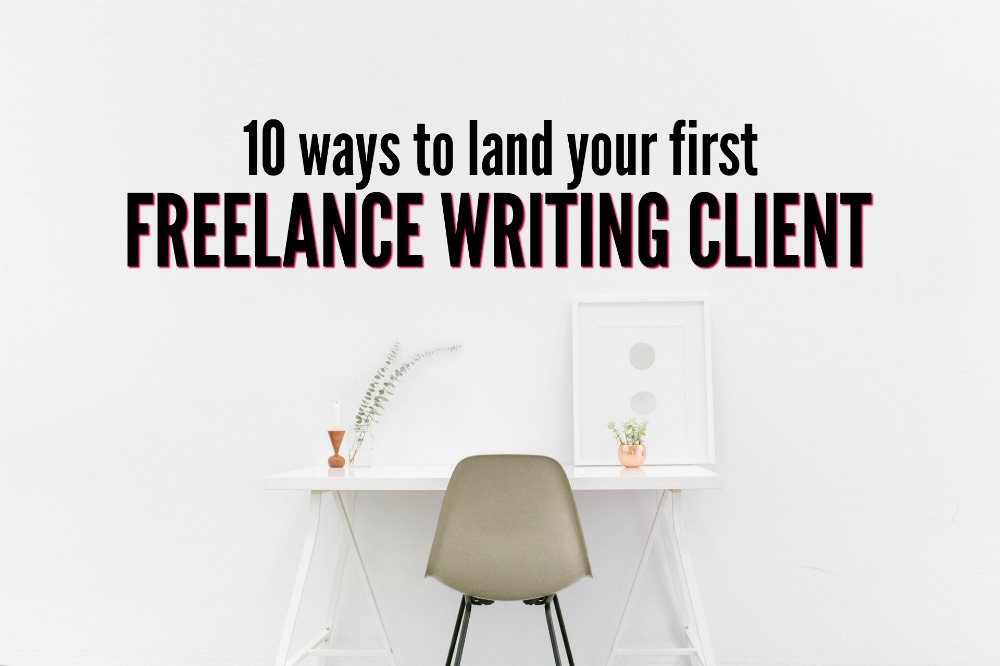 Some say landing your first freelance writing job is the most difficult. I was nervous when I decided to break into freelance writing because I was not super confident in my skills and I feared no one would want to hire me.
I know plenty of others who were successfully working as freelancers but I didn't know if I'd have the same success. Luckily, there is plenty of work to go around for everyone and once you land that first writing client, things will seem so much easier.
Your first step is getting over that first big hurdle and establish your first client. Here are 10 ways to do it.
1. Start a Blog or Digital Portfolio
As a freelance writer, you often need some sort of digital presence before you can get hired for any serious work. People don't want to work with strangers on the other end of the computer. They often want to know that you have an online presence like a blog or website.
Having a blog is a great way to showcase your skills as a writer and even share tips and advice with others. At minimum, you should have an online portfolio to showcase your work and writing samples. Contently is a popular site you can use to college all your writing clips and share them with potential clients.
If you're ready to setup a blog or website here's how to get a year of professional hosting for only $12 from GoDaddy. Plus, a step by step tutorial.
2. Set Up a Hire Me Page
If you do set up a blog or website, you should definitely consider putting up a hire me page to showcase your skills and experience and let people know the services you offer.
Sometimes, people just need to know that you're looking for work so they can take the first step and reach out to you. This is actually how I landed my first client. I mentioned in some of my blog posts that I was looking for freelance writing work and put up a hire me page then to my surprise, my first official client reached out to me and we started working together.
I'm not saying putting up a hire me page will always work out like that, but it's not a bad idea to create a page to promote and link to when you're sending pitches.
3. Send a Cold Pitch
One of the most common ways to find your first freelance writing client is by sending out a cold pitch. A pitch is basically a brief elevator pitch on your services to a potential client. It should only be a few sentences long but should also clearly convey your strengths and why you think you should be hired.
I'm not a huge fan of stone cold pitches because I think you should know something about the person you're emailing first seeing as it can improve your pitch. Take a few minutes to research some companies or clients you'd like to write for.
Locate the person of contact and connect with them on social media or build a relationship by commenting on some existing articles on their site. If they have a 'contributor guidelines' page, make sure you read it over so you can know exactly what they're looking for.
Once you have all that information, then you can craft a custom and targeted pitch that doesn't seem so cold and random.
4. Visit Job Boards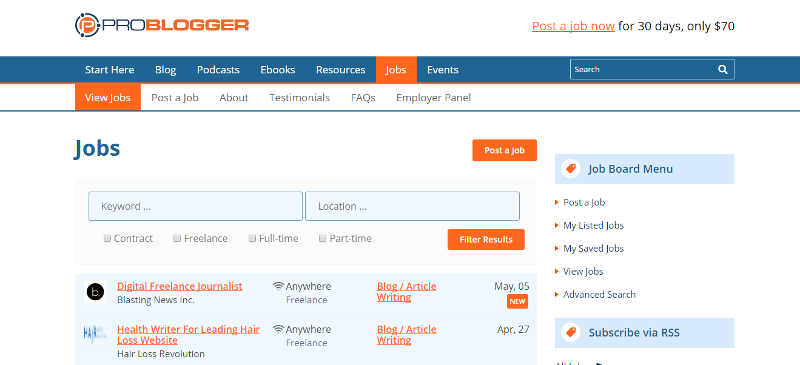 I haven't had too much luck on freelance job boards, but Alexa found her first freelance writing gig on the ProBlogger Job Board. This site is actually pretty good because it promotes quality writing gigs, but it is quite competitive.
Freelance job boards, in general, are pretty competitive so make sure you answer job postings quickly and focus on quality over quantity. Also, don't put all your eggs in one basket and consider other strategies to land your first client as well.
5. Use Social Media
Social media is a great way to find freelance work. You can not only share your own writing samples, but you can follow and connect with editors, content managers, companies etc. LinkedIn and Twitter are my favorite social networks for finding freelance clients but I've also landed a few opportunities via referrals and listings in Facebook groups.
I once noticed an editor for a really big site followed me on Twitter one day so I took it upon myself to send him a pitch to see if his team was considering hiring any writers.
You can also search hashtags on social media to find people who are looking to hire freelance writers.
6. Tell Everybody You Know
Don't underestimate the power of word of mouth. If people in your life don't know that you're looking for freelance writing clients, they won't be able to help you spread the word and find work.
You never know who might need a good writer and could make a great first client for you.
7. Network in Person
Networking is crucial in the world of freelancing. Even if you're an introvert like me, you have to get comfortable with meeting new people and building connections. Networking has actually been very beneficial to me as a freelancer because I've met a ton of people I could relate to, partner up with, refer, and learn from.
You can network with people on and offline. Something as simple as sharing an article you found to be inspiring or attending a local event could count as networking. Just step out of your comfort zone and start meeting new people in your niche. Don't be afraid of other freelancers and focus on teamwork over competition.
8. Update Your Email Signature
Sometimes small changes and gestures can make a huge impact. Once you get serious about breaking into freelance writing, be sure to include the title: 'Freelance Writer' in your email signature and perhaps even summarize the niches you specialize in.
I waited way too long to do this, but someone I know actually landed a freelance writing gig simply based on the fact that the person who was emailing her noticed the title in her email signature.
9. Take a Digital Course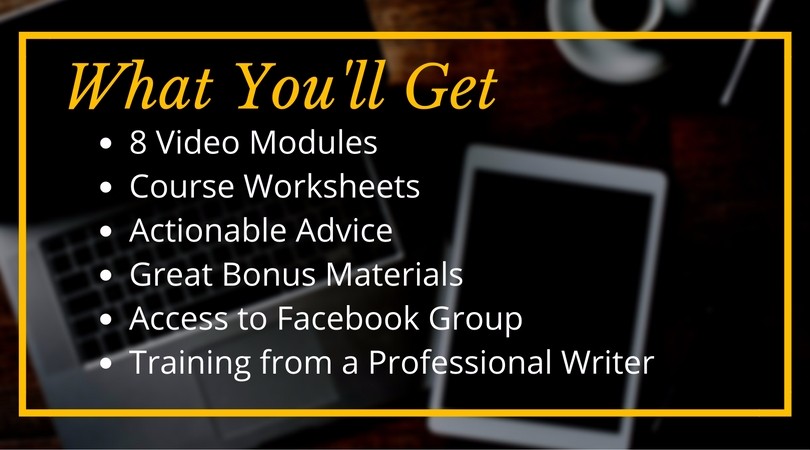 (Earn More Writing Course by Holly Johnson)
If you feel you need an extra push to help you break into freelancing, consider taking a digital course (recommended courses) or even getting a coach or a mentor. I've said this quite a few times, but I hired a coach early on and do not regret it.
I know other people who have take courses and seen positive results quickly after implementing what they learned. One thing I love about courses is that there's often a social media support group that is established so students can all connect and converse. Usually, it's a Facebook group but it could be somewhere else too.
These types of groups are gold because it's like a huge network of people who are all in a similar boat and willing to support each other. As a result, you get access to the course creator's network along with everyone else's network too.
I'm not going to lie, I know that when I sent some pitches in the beginning, I knew my coach had a big network and knew a lot of people in the industry and that I could use that to my advantage.
If clients knew she helped show me the ropes, I figured they'd be more willing to work with me and I found that was often true.
10. Do Some Trial Work
Finally, you may have to do some trial work to land your first freelance writing client if you're new to writing and have very few samples to showcase.
Some people may be willing to hire you if you're able to do a few posts for them first to demonstrate your skills. Sometimes the articles will be paid but other times, they may not be.
While I don't think you should contribute several unpaid articles for a single prospective client, doing paid and unpaid guest posts can help boost your credibility and provide you with more experience.
Landing your first freelance writing client will feel amazing, but realize there are several different ways get into the game. Consider each of these options, then narrow it down to the ones that work best for you.
Consistency is key. If you make a connection or send a pitch, be sure to follow up with that person and make a consistent effort to find writing jobs you'll love.