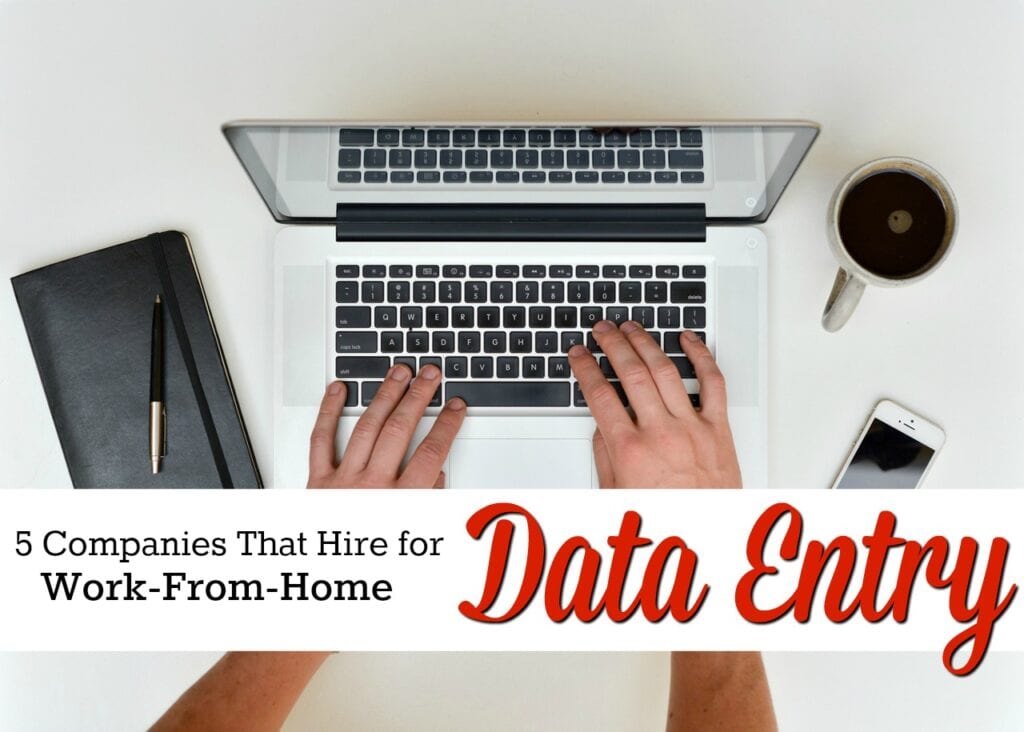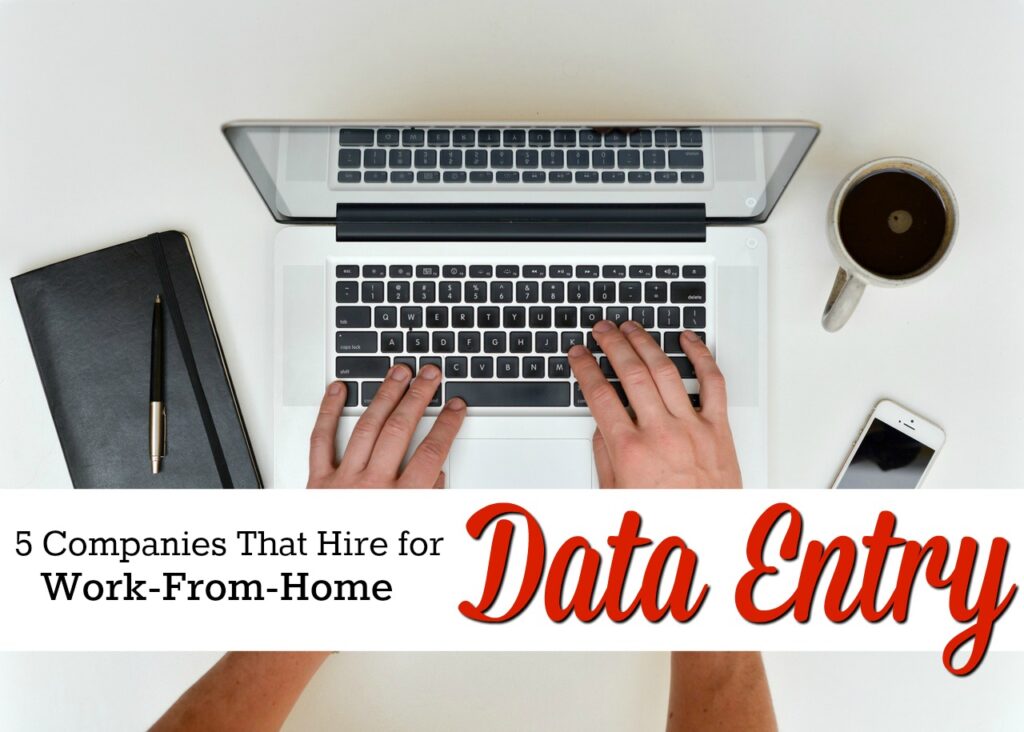 If you want to work from home but have no idea what type of work you'd like to do, one of the first skills you should verify is whether you can type well or not.
Typing sounds like such a simple and common skill, but if you do have this skill you can definitely find legitimate work from home jobs. It's that simple.
Data entry jobs are widely available and require that you type quickly and accurately. These jobs basically require you to enter various different forms of data into an electronic format like a spreadsheet or software system.
The main criteria for landing one of these jobs is to be a proficient typer. You can test your typing skills online by heading over to TypingTest.com.
Then check out some of these work-from-home data entry jobs that you might be interested in applying to.
Lionbridge Smart Crowd
Lionbridge Smart Crowd (formerly known as VirtualBee) is a reputable company that provides you with small typing tasks to complete online for compensation. You must be at 18 to sign up and there are no fees to join.
Once you sign up, you must take an evaluation and Lionbridge will contact you when work is available based on your evaluation score. You can always take additional evaluations but you must take at least one to be considered for work.
The great thing about working with Lionbridge, is that you can perform data entry tasks on your own time so the work is very flexible. Payment varies depending on the task but for most data entry tasks you'll earn anywhere from $0.20 – $0.60 per 1,000 keystrokes.
You can also take surveys on the Lionbridge Smart Crowd site and earn anywhere from $1 – $5 per survey. Payments are sent via PayPal or Dwolla
DionData Solutions
DionData Solutions is a data management service bureau with locations nationwide. This company has in-house staff but also hires contractors as well.
Dion Data is currently hiring part-time contractors and will provide training at no cost. The qualifications include:
*Must type at least 60 wpm with accuracy
*Computer Skills including internet, e-mail, e-mail attachments, downloading and uploading files
*Candidate will ensure that projects stay on schedule
with the ability to manage multiple projects simultaneously.
*Relies on experience and judgment to plan and accomplish assigned goals.
*Ability to work independently with minimal supervision.
*Excellent verbal and written communication skills.
You must also be a U.S. citizen, have a computer running Windows XP x32 bit operating system, and have a stable internet connection. You can learn more here.
Xerox
You might have heard of this company before. What you may not know is that Xerox hires work-from-home data entry workers for full-time and seasonal work via their virtual office program.
Xerox believes that their work-from-home positions will provide employees with a better work-life balance, lower commuting costs, and help improve the environment as a direct result. I can't argue with them there!
You can browse available positions here.
Axion Data Entry Services
This data outsourcing firm consists of contractors who perform data entry work for clients. Some of the data entry projects you could expect with this company include working on loyalty program applications, contest entries, student records, product registrations and questionnaires, and more.
In order to qualify for a position, you'll need to have your own computer, pass a criminal background check, and possess basic computer skills.
All data entry workers are considered independent contractors and paid per project. Pay varies depending on the scope of the project but agents must send invoices for their work completed every two weeks and are paid 28 days later. You can apply for an available position here.
Data Plus+
Data Plus+ is a Georgia-based data outsourcing firm that hires independent contractors to perform data entry work. The work is pretty straightforward as this company specializes in transferring paper data to electronic form.
Assignments can range from tasks like: inputting data from hand-written documents, digital copy, or scanned documents and so on. Data Plus+ also hires data entry clerks and MS Access database programmers. Contractors are paid on a per-piece basis.
You can also look for Work From Home Typing Jobs on Indeed for currently open positions.
What To Consider When Looking For a Data Entry Job
This list of jobs has probably barely scratched the surface in terms of what is available online. If you are looking for a work-from-home data entry job, you must consider a few things first.
1. First, make sure you possess the skills needed to be successful at the job. Mainly, you need to be able to type well and accurately. With some data entry jobs, your ability to type well can have a direct effect on how much work you're able to complete and how much you will earn.
2. Next, determine what type of work you'd be willing to do. Data entry work can mean a number of things. If you have a specific preference, be sure to read through the responsibilities for certain jobs ahead of time to make sure it coincides with your interest.
3. Then, confirm how you will be paid. Some data entry workers are paid per hour, per keystroke, or per piece which can make a big different depending on the scope of the work.
4. Also, be aware that you may not be considered a regular employee if you do find data entry work online. Many companies hire independent contractors meaning you'll be responsible for your own benefits as well as paying your own taxes.
All in all, data entry work can be a great way to work-from-home typing job even if it's only part time. Just like with any job field, you'll need to gain experience if you want to move on to different opportunities but these companies can provide a decent start.
P.S. If you want to learn from some of the best in the business I highly recommend you check out the Work at home Summit. This summit is a collection of entrepreneurs talking about a myriad of different work at home businesses and jobs they've started and grown. This is 100% the best work at home event I've ever seen. (Totally scam free.) And it's free. You can find out more here.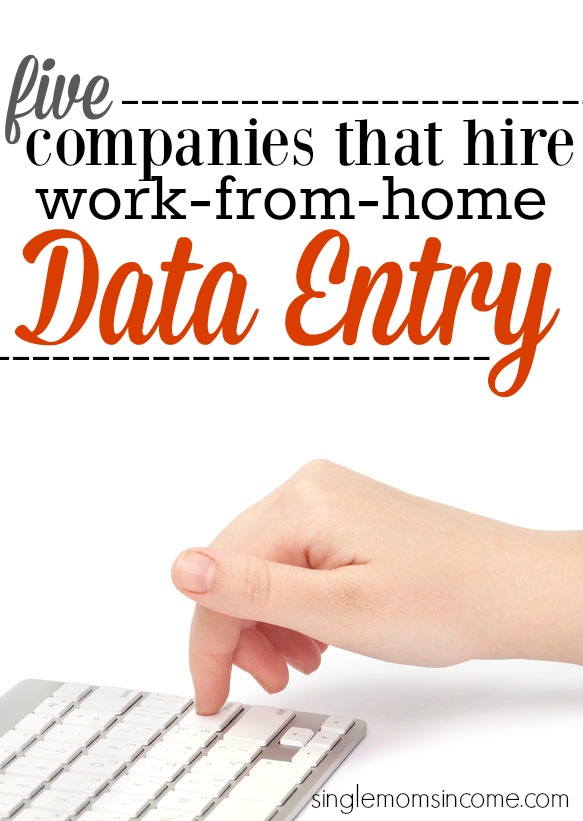 Photo Credit: arybickii