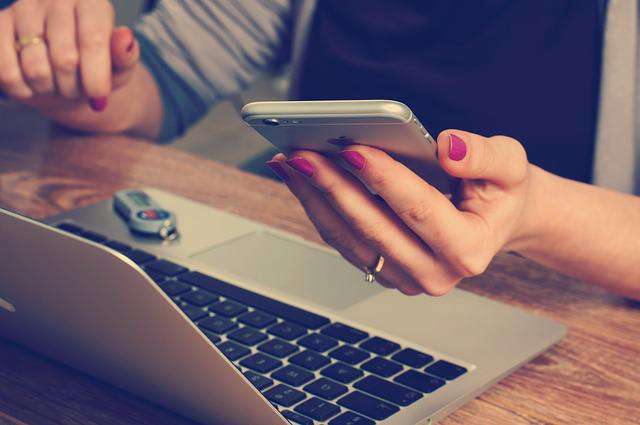 Thousands of people earn a solid income from freelancing online. But unfortunately, for every legitimate freelance job, there are a handful of scams to match it.
This is no different with transcriptionist online jobs.
If you're looking for legit, entry-level transcription jobs here's what you should know and where to apply.
What Does a Transcriptionist Do?
A transcriptionist takes an audio or video file and converts it to text by typing out what is heard. It sounds easy enough and you don't need a degree to find work, but the job itself requires a meticulous level of skill. In order to be successful as a transcriptionist, you'll need to:
Know how to type quickly and accurately
Be good with grammar and spelling as most companies expect you to submit work with little to no errors
Know how to research specific words and phrases to make sure you are using them correctly
Be able to listen closely to audio that may have poor quality and interpret unclear dialog from time to time
These days, most people have a computer or laptop in their home and audio and text files can be sent over in seconds making this a very flexible work-from-home job.
What Do You Need to Become a Transcriptionist?
Companies who hire transcriptionists usually require that you have a foot pedal to control the speed of the audio and allow it to play back as you type. You can purchase standard foot pedal to use at home on Amazon.
On the low end, transcriptionists make about $10-15 per hour and on the high end, they can make $25 per hour or more. This really depends on the company or client and the length of the audio file.
The more experience you have the better.
Medical and legal transcriptionists tend to make more than transcriptionists who work In other fields. However, those types of positions require at least a few years of experience.
5 Companies that Hire for Entry-Level Transcription Jobs
Alice Darling Secretarial Services, Inc.
This company is headquartered in the Boston area but they hire transcriptionists who wish to work either in their office or at home.
They prefer a candidate who has excellent English language and grammar skills, can type at a speed of at least 75 wpm and has some related experience or can pass a transcription entry test with flying colors.
You can access their employment page here.
Rev
Rev requires applicants to pass a skills test before securing assignments.
With this company, you can choose your own projects and work as much or as little as you want. Projects mostly include 10-second audio files and the company pays about $0.40 – $0.65 per audio minute or $24 – $39 per audio hour.
**Please note that audio minute and hour does not equal your actual wage. Instead audio minute is how much you'll earn for each minute of audio transcribed.
You can find sign up information for Rev.com here.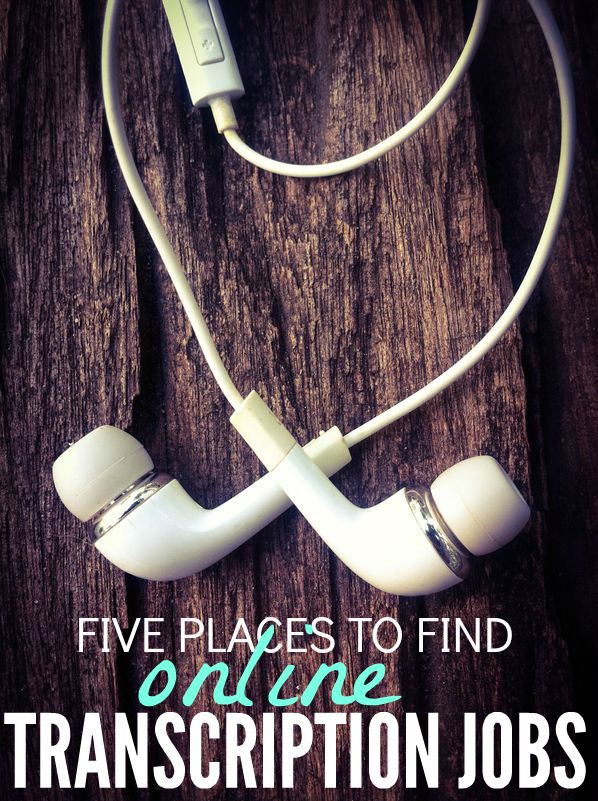 Capital Typing
This is a South Carolina-based outsource company. They hire independent contractors for home-based jobs like market research, data entry, translation and transcription jobs.
For aspiring transcriptionists, this company is perfect for landing consistent medical, legal and general transcription work.
You can find available positions here.
Quicktate
Quicktate requires that you pass a skills test in order to get hired. Most audio files that you will be asked to transcribe for this company are only a few minutes long but there are a few longer files occasionally.
Quicktate pays approximately one cent for every four words transcribed. As an independent contractor with the company, you can work as much or as little as you want.
They pay via Paypal twice per month. While the starting rate might not sound like much, it can quickly add up.
You can find sign up information for QuickTate here.
Tigerfish
Tigerfish is another transcription company that is more than willing to hire people to transcribe audio without much experience. The company has been around since 1989. They look for candidates who can type quickly and have a good ear for language and as strong sense of written English.
The entire application process is done online. If you pass the basic skills test, you'll need a Windows computer, their free transcription software and a foot pedal to work.
Tigerfish does not release information about pay rates and job frequency until after you apply. However, since they are known to hire people who are new to the industry, this could be a good opportunity to get your foot in the door.
You can access the Tigerfish application page here.
Creating Your Own Job Opportunities
If you are serious about becoming a work-from-home transcriptionist and you want to control your own rates, finding clients to work with is the best option.
You can start off working under a transcription company if you need experience to build your resume. However, you can make a lot more money if you eliminate the middle-man and deal directly with the client yourself.
Pitch local businesses, bloggers, podcasters, YouTube personalities, public speakers and experts who create webinars. You'll gain more work this way and deal with longer bits of audio, allowing you to raise your rates.
If you do branch out on your own, you will still have to prove to your skills to potential clients. Taking an online free transcription test and sending your results to prospects to back up your resume would be a great idea.
Have you ever tried working as a transcriptionist? What would you enjoy most about working from home?