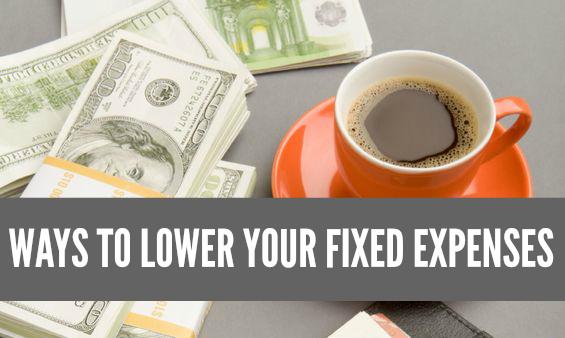 Today we're going to be looking for ways to lower your fixed expenses. The beauty in doing this is that you only have to do the work once to reap the benefits all year long. Plus you'll create some room in your budget that can be used for more important things.
Are you ready to look at ways to lower your fixed expenses?
Housing
Housing is normally the biggest budget expense. As a general rule of thumb your housing should eat up no more than 25% of your gross (before tax) income. If it is you're setting yourself up for a whole lot of financial trouble down the line. (Which is why I'll be taking the next couple years to save a large downpayment for a home.)
So what can you do to lower your housing?
Move – If you're renting your house this should be easy enough – move to a lower cost area. If you currently have a mortgage this might not be feasible.
Bring in a Roommate – Rent out a room in your house to cover a portion of the payment.
Refinance – If you're paying more than 6 percent interest on your mortgage look into refinancing. Lowering your interest rate by just one point can shave thousands of dollars off the life of your loan. Just make sure that the refinancing fees aren't cancelling out your savings.
Your Cell Phone Bill
With all of the options out there today for cell phone plans there is no reason you should be paying more than $50 per month for one phone.
The big carriers are rip-offs, plain and simple. Why pay for a contract when you can exactly the same service (with the same phone) for a quarter of the price by using a pay as you go service? Here are some options to look into:
Republic Wireless – Republic Wireless offers plans starting at $5 per month. Their service runs off a combination of Wi-Fi and towers which is why they can offer service at such a good price. I had the pleasure of trying out Republic Wireless last year and their service works incredibly well!!
I'm going to be honest I was extremely skeptical when I decided to check them out. I live out in rural Ohio and was able to get service almost everywhere. If you live near a city you'll always have service.
Straight Talk – Straight talk is another pay as you go service. You can buy 30 days' worth of unlimited talk and text for $45 a month. They also have very nice phones.
I've also used Net10 in the past and was really, really happy with their pricing and service and here's a page full of Verizon Promo Codes if you prefer their service.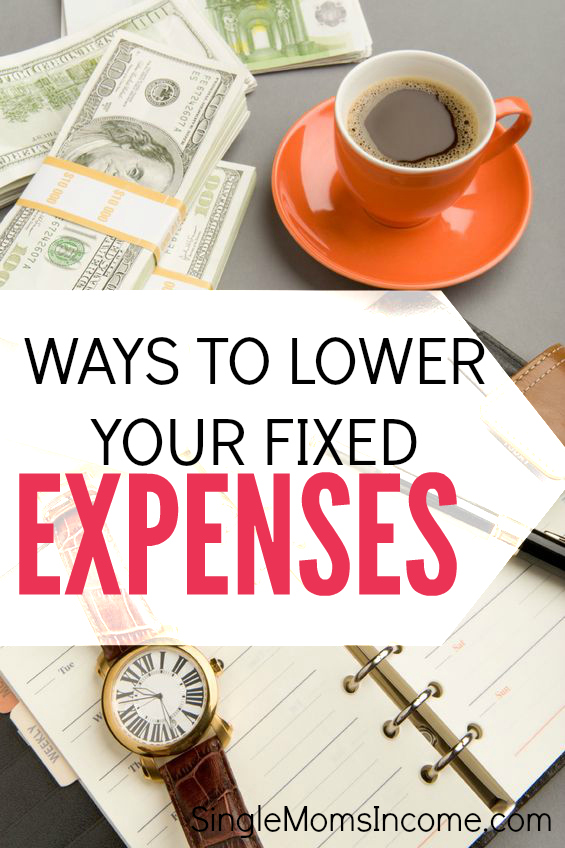 TV Packages
When I moved into the trailer I had every intention of getting satellite – I thought I wouldn't be able to function without it, especially with two small Dora-lovin girls.
After a month of putting it off, I finally realized that we were perfectly fine without it. Actually we were doing great without it. I was working and reading more. The girls were playing more.
I know some of you aren't convinced that life without TV is worth living and that is perfectly okay! Remember you're working on YOUR budget. If you want cable TV make it a line item in your budget. No biggie!
For those of you looking to save here are some other options:
Downgrade Your TV Package – Not ready to part with TV altogether? Just downgrade your package.
Ask for a Discount – If you've been with your cable provider for a long time ask for a discount. When I had Dish Network I did this every time the bill went up and they were glad to lower my bill. When I had DirecTV I had no such luck and was instead passed around by customer service. If you're with DirecTV give it a try but don't hold your breath.
Netflix – Netflix can replace much of your TV-watching needs. Plus it's awesome because you can watch an entire series in one sitting. (Okay maybe that's a blessing and a curse!)
Amazon Prime – If you have Amazon Prime go check out all the free movies and TV shows you get. I watch Amazon Prime Instant Video A LOT and so do my kids. If you're already paying for it then use it!
TV on DVD – Rather than paying for cable every month and only watching a few shows, you can purchase an entire series on DVD and watch episodes at your leisure. This is ideal if you have a few favorite shows you find yourself watching time after time. As an added bonus you won't have to stream the shows, so you can avoid the data overage charges many internet providers are now placing on their customers. You will also save time since you won't have to worry about commercials or waiting for the next episode to aire.
Car/Home/Renter's Insurance
As a former insurance agent I'm here to tell you – if you don't change your insurance every three to five years then you're getting ripped off. The longer you stay with an insurance company the higher your bill becomes. All of the other insurance carriers want your business so they're willing to start you out on a much lower plan. (This is assuming you have a good credit score, good driving record, and no teenagers on your policy.)
I would highly advise that you call an independent insurance agent (this is someone who does business with a bunch of insurance companies, not just one.) An independent agent can quote your policy apples to apples among several different carriers to make sure you're getting the same coverage at a better rate.
Also read: what you really need to know about lowering your insurance.
Other Bills
There are some fixed expenses like water and electric that you can't do a whole about. For other bills like internet services call the company and ask for a discount. The worst they're going to say to you is "no." It's definitely worth the call.
Do It Once Reap the Benefits All Year
If you can get even one of your recurring bills lowered you'll be reaping the benefits of one hours' worth of work all year long. You're getting way more value for your time than you would be clipping coupons or shopping sales.
So go ahead, start getting some of your bills lowered.