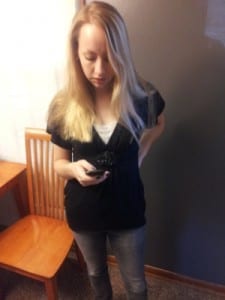 Personally, my cell phone bill has never been very high but I know others who pay upwards of $150 per month for a smartphone plan. Which, to me, is mind boggling.
I have a laptop and I have a Kindle. For those reasons I have no use for a smart phone. But that doesn't mean I'm not looking to save money on my current phone plan.
My Old Plan
I have been a Net10 user for a while now. When I first got my phone I paid $25 a month for 750 minutes. Then I began using the internet and checking my email a little too often and had to upgrade to the unlimited plan that costs $45 per month.
I've never had a fancy phone but have always been relatively happy with the service. And, it beats the heck out of paying $150 a month.
Here recently I've heard a lot of buzz about Republic Wireless and their $19/month unlimited plans. So, I had to try it.
Republic Wireless
When I first read about the phone I was a bit skeptical that it would work in my area. I live in very rural Ohio. (Think: Amish Buggies everywhere and rolling farmland. Yep, that's where I live.)
So, after learning Republic Wireless was a mixture of Wi-Fi service (which there is a lack of in my area) and the Sprint Network I was doubtful I'd be able to pick up service.
I was totally wrong!!! I have used my Republic Wireless phone for almost a month now and the service is unbelievable! My Republic Wireless Phone works in places that the AT&T smartphones won't get reception. Crazy!
For $19/month I am more than impressed!
Right now Republic Wireless only offers one phone choice. But they are moving out of Beta stage and will begin to offer more options.
How to Save $972 A Year on Phone Service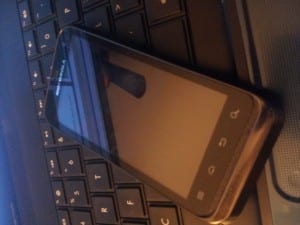 If you're willing to give up a few of the perks of a smartphone you can save some serious cash by switching to Republic Wireless.
Let's say on average your phone plan costs you $100 per month that is $1,200 per year – for phone service! You can switch to Republic Wireless and pay $19 per month or $228 per year!! That is a savings of $972 and with Republic Wireless your plan is unlimited.   
Ready to give it a try? If you purchase a Republic Wireless phone through my link here you'll be able to save $19 off of your service and I'll receive a free month of service as well.
If you've tried Republic Wireless what is your opinion of the service? Do you know of any other inexpensive service providers? If you feel comfortable saying so, how much money do you pay per month for phone service?