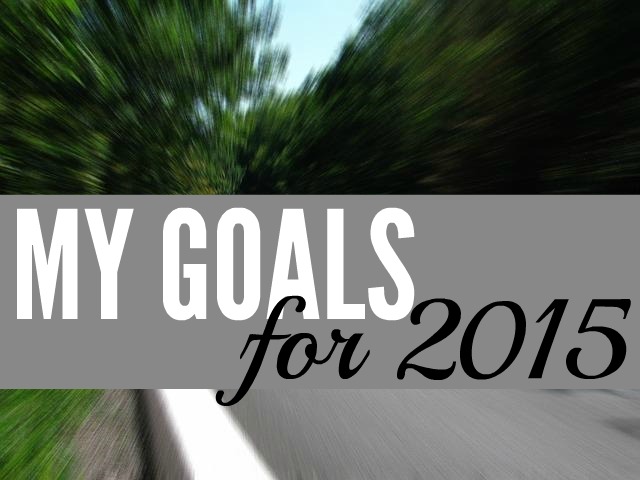 Are you ready for 2015 – it's only a day away! Even though I set regular goals each and every month I couldn't help but map out a few things I really want to tackle in 2015.
Here's what made it on my list.
Switching Up My Savings Goals
I'm switching my savings goal. Instead of saving for an investment property I'll instead be saving for a down payment on a house.
Ideally, I want to save $20,000 this year. This would only cover a fraction of the down payment I'd like to have so I'm making it my goal to buy myself a mini farm by early 2017.
In order to reach this goal I'd need to save around $1,700 per month. My income forecasts shows January as being pretty darn good (my best ever!) so I think this is definitely a realistic goal.
However, if I can't hit the goal the first few months of 2015 I can always play catch-up as my income increases.
Earning More Money to Go Toward that Goal
In order to save $20,000 I obviously need to earn more money. One of the jobs I'm working now gives me an unlimited income potential. The better I do the more money I earn – the sky's the limit.
I'll be working hard all year trying to reach my income goal of $60,000.
My Word of the Year
I've also decided to make "focus" my word of the year. Pretty much every time I catch myself slacking when I should be working I just tell myself to focus and I get back on track.
And Next Month
Since focus is the word of the year I'm also focusing on this blog. Since I've went down to only two awesome clients I now have the motivation to write here a whole lot more.
In January I have a financial-awesomeness series equipped with 12 posts and a whole lot of printables which will begin next week 🙂 I haven't really talked about making money from this blog a whole lately but it is definitely high on my priority list.
(Don't worry if I am able to pull in the kind of income I want from this blog this year I'll share all my secrets with you because as Jamie tells me, I'm an over-sharer when it comes to making money.)
Let's Make 2015 Awesome
For me 2014 was pretty great but I'm ready to work much harder to make 2015 the best year ever.
How About You? What does your 2015 big picture plan look like?