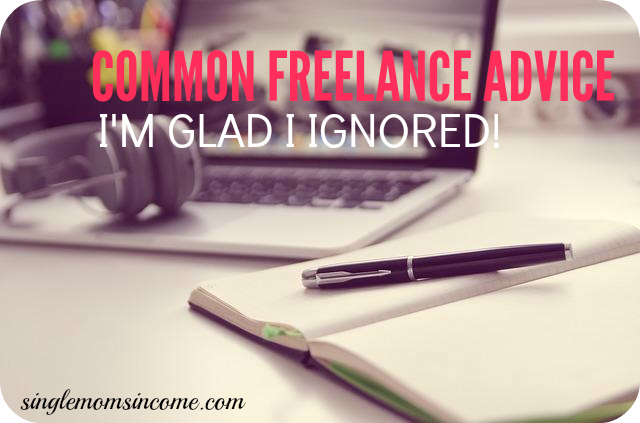 One common piece of freelance advice is "You have to get rid of lower paying clients and replace them with higher paying clients. It's business – your clients aren't your friends."
I've always struggled with this.
I've always valued a low-stress relationship and I enjoy working with like-minded people – whether they have huge budgets or not. The thing is, some of these like-minded people who I genuinely enjoyed working for were some of my lowest paying jobs, especially in the beginning.
As I got better at pitching myself to companies I discovered that finding those higher paying jobs really wasn't very difficult. So I started adding higher paying clients to my list – going from $20 for a 500 word blog post to $50 for a 500 hundred word blog post.
But I often found a disconnect working with the higher paying clients. There just wasn't much of that personal element that I liked so much. For some reason, I just didn't feel excited to work on their projects. (Not all, but most.)
So I kept all of the original people who had hired me. Half because I loved working with them and half because I felt a sense of attachment to them. They were the first people to give me a chance after all!
Then some awesome stuff started happening!
Why I'm Glad I Didn't Take That Advice
Scenario # 1: One of the first few people I started writing for asked to me write for a second blog of his shortly after. Six months or so down the road he then offered me another job – to do some behind the scenes work for him.
I was beginning to get completely burnt out on writing (which is one of the reasons I rarely posted on this blog at that time) so this was a God-Send for me. I got to do all the other stuff I loved to do – behind the scenes work like editing, scheduling, and promoting. Plus, for the hours required, this job paid very well. And it's likely not a job I would have gotten from a larger business.
I also got to help strategize for this job, which I'd say is definitely one of my stronger suits. If I would have went only for the big businesses in the beginning I would have never received this opportunity.
Scenario # 2: Then there was another blog I was writing for. Because I'm in the habit of going back over my blog posts an optimizing for SEO I was able to increase the amount of traffic this blog got by a good bit. The owners then offered a VA type of job – which again, I was completely thankful for.
Now that job just morphed again. I now get to manage a whole portfolio of blogs and even get my own VAs. I get to do what I do the best – strategize and delegate. I couldn't be more pumped.
If I would've decided in the beginning that I was only going to write for high paying businesses with physical products I never would've ended up with either of these jobs. And truth be told these jobs are now paying more than what I'd get from a big business anyway. (You'll see this reflected in my January income report. Decembers earnings, paid in January, posted at the beginning of February.)
Plus, I don't have to write 24/7. I can now up the hours I work for the pure fact that it's not all writing – which I'm sure you know writing for 40 hours per week takes a lot of brainpower. And coming up with that many blog post ideas? Incredibly taxing.
So I Did Something Crazy
Yep, so I did something crazy.
I dropped all of my clients except for the two above.
I decided that my new word is "Focus." Instead of spreading myself out among a ton of different projects I'm going to work for the people who I enjoy working for the most. Those starter jobs I had turned into something amazing.
If I would have took the advice to always be replacing lower pay with higher pay right from the beginning I wouldn't be where I'm at now.
I think you can probably tell, but I'm so excited for the future!