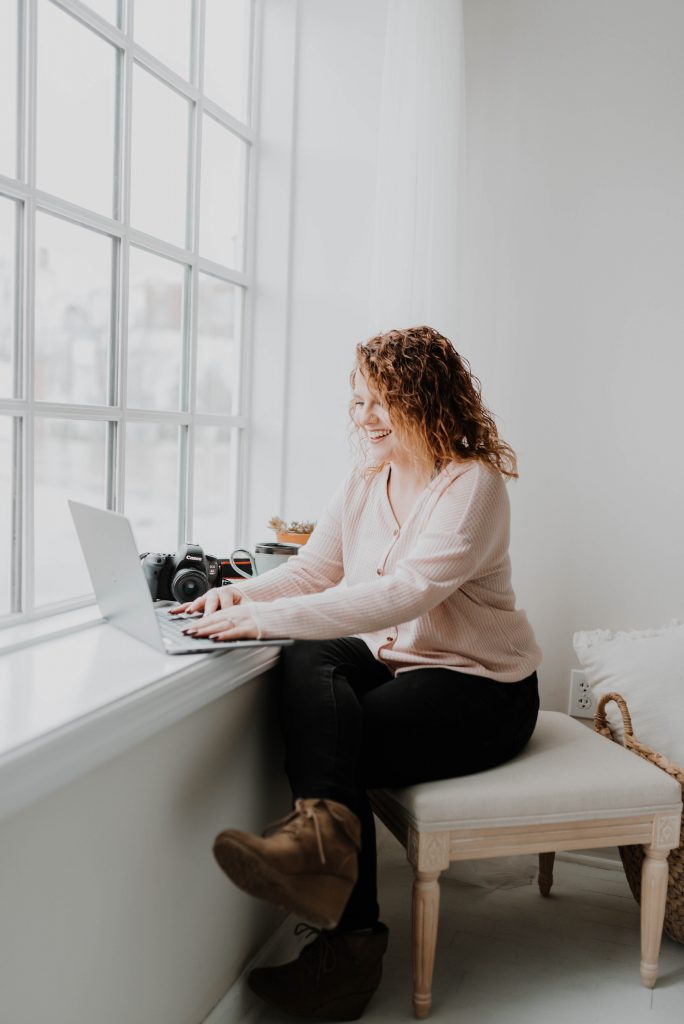 Are you a stay-at-home mom looking for ways to make money? We have some creative ways to earn $500 a month from home in this post. Maybe you are working part-time? why not make some extra money on the side. No matter what your situation maybe it's easy to find a side job that can earn you some extra cash.
Earn $500 A Month From Home
Now that you want to make some extra money let's get started. A good way to start would be to make the $500 the starting point. There are many ways in which you can establish your end goal and work out how to do this. A good example would be working 10 hours during the month for $50 per hour or 20 hours for $25 per hour or 50 hours for $10 per hour.
After you decide how many hours you would like to work you will then need to decide how often you would like to work. Do you want to work 1 day a week or a few times a week?. What you will need to remember is that the more you charge for your services the less time you'll need to work. This will also mean you will reach your goal quicker.
Start a blog
If you decide to start a blog you won't make money fast. Furthermore, if you write about a subject you are passionate about and build your audience you can have a good blog in no time. Furthermore, the great thing about building a blog is when it becomes successful it can provide a steady income without even having to work so hard.
There are many benefits to starting your own blog, for instance, you can make money in a number of different ways. These include affiliate sales, sponsored posts, featured advertising, and even selling your own products. If you think out of the box you can even offer services like virtual assistance, creative design, and more.
Here's a guide on how to make money blogging for less How to Make Money Blogging (Start a Blog for $12)
Start a freelance writing business
Are you good at writing? do you love to write? if so then you could start a freelance writing business. There are many bloggers and businesses that will hire freelance writers for their copywriting needs and what a better way to make money. Requests for brochures and media kits and websites are just some of the requests you may receive from businesses and bloggers.
Try heading over to google and type in "paid blogging jobs " or "freelanced writing". Your search will come up with a number of websites where you can get paid to write blog posts. There are also many Facebook pages where you can find freelance writing posts.
Learn about the Most In-Demand Freelance Jobs of 2020 (And How to Get Started)
Try Fiverr
Fiverr is a great way to make money quickly. All you have to do is create simple tasks that you can complete for $5 per task. Another great thing about fiverr is that you can make an additional income. You can do this by adding services to your basic take lists.
A good example would be proof-reading. You may decide to proof-read 1000 words for $5 and add an additional 500 for another $5. You can even add a wedding or another $5 bumping up your profits.
Provide Virtual Assistance Services
Enjoy office management jobs? then why not become a virtual assistant. A virtual assistant will offer a variety of services where you can also focus on a task you enjoy doing the most.
The best way to start is by sitting down and writing a list of your skills and what you enjoy doing. These services can be offered virtually and really add to your monthly income.
Learn How to Become a Virtual Assistant with Belay Solutions
Tutor students in a subject area you are an expert
Tutoring is a great way to make extra money as many students need weekly tutoring. As a tutor, you can make $10 for 30 minutes or $20-$25 per hour. However, this price range does vary depending on the subject area. If this is an area you looking into with the price ranges above you'll need 6-12 students each week. Furthermore, this will depend on if they were 30 minutes or an hour to reach your goal to earn $500 a month from home. If it makes it easier you can also tutor online.
The great thing about tutoring is the flexibility. You can work weekends or even after school or in school holidays. You may notice that sometimes you'll get cancellations. As you only get paid when you tutor you may want to add 1 or 2 extra students into your schedule a month to cover for these cancellations.
Make physical products to sell
Are you a creative person? do you make homemade items or gifts? if so you can start to sell them on the Shopify store or Etsy.
There are many unique handmade products that are popular to sell such as Candles, soaps, and handmade gifts.
Some companies will also require someone to drop ship their products and offer you a commission for your time.
Sell digital products
Many of us are looking for solutions to a number of problems on a daily basis. If you can offer solutions that can solve many problems in one then people are likely to buy your product. From home, you can offer courses and digital ebooks that can help make life easier.
Many websites such as Shopify and amazon enable you to sell ebooks and printable products. Try adding your products to a number of sites to see what works best for you and your product.
Review and test websites
Bloggers and publishers are constantly looking for people to tell them how user-friendly their websites are. Baring this in mind you can become a website tester. As a website tester, you'll be providing bloggers and publishers with feedback about your first impressions of their websites. This is an easy way to make money and you can make $10 for a 20-minute review.
There are many websites you can test if this is something you are interested get started here
Sell Stock Photography or be a Photographer for Hire
Are you a great photographer? did you know you can sell photos?. There are many ways you can sell your photos directly to customers one way is through a stock site such as Shutterstock.
Many bloggers and websites are constantly looking for new photos. If you have a unique style of taking photos you can really appeal to a number of customers who will be willing to pay for your images.
You can also set up your own photography site and provide photography at special events such as birthdays, weddings, and many other celebrations.
Be a reseller on e-Bay or Craiglist
Selling items that you no longer need is a great way to make extra money and clean out your house. You can sell unused and unwanted items on craigslist and e-bay.
Before you set up an eBay store try selling some items and finding out which ones are popular. You can then set up an eBay store. When you set up your store make sure you list everything under the came category do you get repeat customers. Once you have popular products you can source them cheap and sell them for a profit a great place to start would be a flea market.
On eBay, you can sell a number of items such as books, organization tools, planners, and many more. It's great if you can find a niche and focus on filling a particular need.
Ways to Earn $500 A Month From Home- conclusion
There are many ways in which you can make extra money from home as a stay-at-home mom. All you need is a little creativity and your possibilities are endless. If you are still stuck on how to earn extra money each month from home check out 10 Ways to Make Extra Money that are Actually Fun.