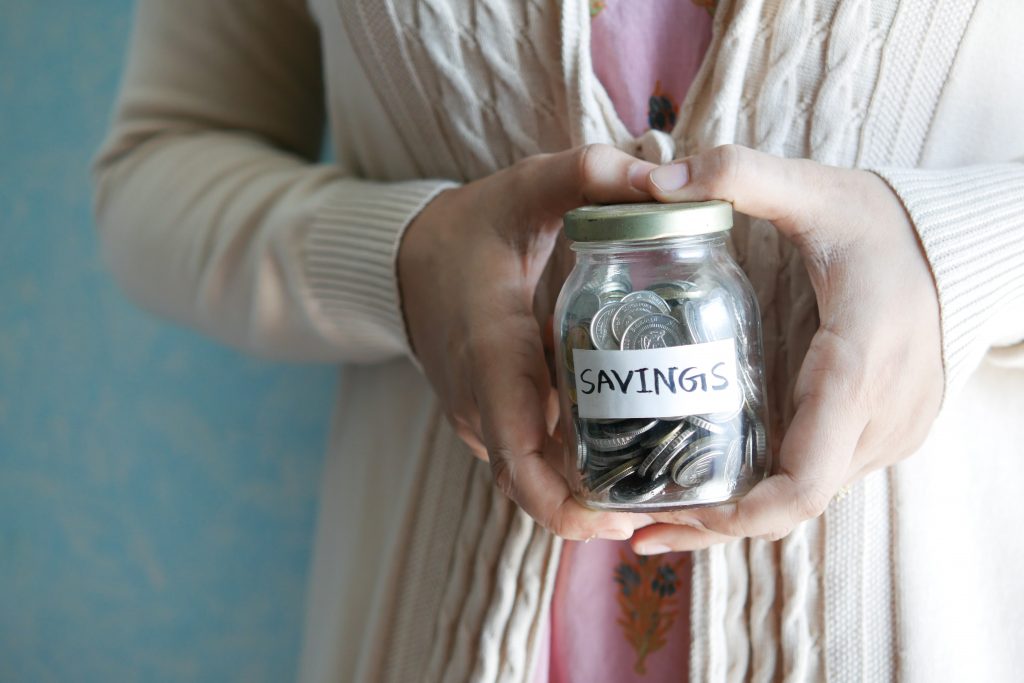 It can be very expensive to raise a family especially if you're a single mom. Our money-saving tips for moms will help you cut costs. There are many ways in which you can shop smart and friend freebies. Maybe you have a baby, toddler or even an older child no matter what age your child is there's always a way to save money.
Money-saving tips for Moms – Cutting costs
We all know that bringing up a child is never going to be cheap. According to Forbes, the cost of raising a child can cost as much as $284,570 due to the rise in inflation and the cost of living. This figure is based on a child being raised in 2020 up to the age of 18 years old.
Depending on the age of your child will depend on the expenses. The annual income for a child under 2 is significantly less than a child aged between 15-and 17 years old.
There are many ways in which you can cust costs. This can be done by saving on everyday items as well as big-ticket items.
No matter how old your child is, or whether you are pregnant there are many money-saving tips for moms where you can budget, cut costs and save for your child's future.
Below are money-saving tips for moms so read on to avoid that hole in your pocket.
Work out a budget for your family
Working out what finances you have and if you can afford the things your child needs and may want is a great way to start. This will help you come to grips with whether you can afford certain items.
The best way to start getting to grips with your finances is to look over your bank statements for previous months. This way you can see how much money is coming in and going out. Look out for essential spending items such as food, mortgage payments, and utilities. If you already have a baby or child you may have other essentials such as nappies. There are always areas in which you can cut back identifying them early can really help you budget.
Our guide on For the Frugal Family: How To Start A Budget In 5 Easy Steps can get you on your way to managing your finances. On the other hand, if your expecting a baby and have to change your finances our guide on New Baby on the Way: Guide to Creating a Baby Budget can really help you prepare.
Increase your savings
Now that you know how much you're spending each month it's time to find ways to cut back on costs. By saving money each month you could save enough for your next big purchase. You can even save some money if you want to be a stay at home mom. If this is for you check out our guide on 5 Money Making Ideas for Stay at Home Moms.
There are many ways in which you can save money for your family. The best way would be to open a savings account where you could add some money each month. This will stop you from spending the extra cash you have cut back on. It will also allow you to see how much you've actually saved. There are many savings accounts available see our guide on How to Reach Your Financial Goals With Multiple Savings Accounts.
If you have older children such as toddlers or teenagers you can teach them how to save and good saving habits. It's never too early to teach your children about money. Check out our age by age guide on How To Teach Kids About Money. There are also many Important Money Lessons You'll Want to Teach Your Kids. Now that your kids know all about money and its importance of it you may consider opening an account for them. There are many different accounts available for different aged of children. To find the right account check out our guide on What Do You Need To Open A Bank Account?.
Whether you are saving for a rainy day or just want your child's future to be bright and you want to save for college there's always a way to find out Ways to Prepare for Your Baby's Financial Future.
Explore ways to avoid overspending
The best way to explain this is that the more money you spend on many big-ticket items does not guarantee that they are the best quality. As a new time, mom or even a single mom spending money on items that are not practical in the long run can really damage your bank balance. If you are a second-time mom you may go buy what worked for your older child or even use the same item if you still own it. It's difficult to know how much to spend on big items such as car seats. However, it can be even harder to know which items not to purchase.
If you're struggling with buying big items and don't know where to turn. Check out customerreports.org here you'll be able to find guides on many items and reviews on each.
Researching before spending means that you'll be more sensible about what you buy and how much you spend. If you are pregnant it may be worth looking into items and purchasing them during your pregnancy rather than when you are due will help you save money and stop you from spending. Many of us panic close to our due date where will my baby sleep? how will I bring my baby home? is my car big enough? these are some of the questions we have.
Buy essentials when shopping for a new baby
It can be very tempting to overspend on a baby before they even arrive. There are really cute baby shoe hats and many more items available to get carried away with. However, will your baby really need many items and how long will they wear them before they grow out. now that online shopping is available and many of us are awake at 2 am during pregnancy we can really get carried away. to avoid having a cluttered house before your baby arrives only buy essential items.
There are many items you'll need to add t your list before your baby arrives here are some items to think about:
Baby car seat: There are many different car seats available and many hospitals will require you to have one before you take your baby home. To check out the nest car seat for you read consumerreports.org
Cot or cot bed: Many different tyeps of cots exist in many different sizes. You can get different types of cots that can suite your budget and your home. If you like to travel and are always moving a bout you may even consider a travel cot. To find out the best cot for you check out goodto.com.
Pram or pushchair: In order for your pram to be suitable from burth it must come with a carry cot or recline to a comnpletly flat possition. To find the right pram for you check out babylist.com, Prams don't need to be expensive and can even come with a cheap atrachment making it suitable for all ages.
Feeding essentials: This will all depend on how you want to feed your baby. Even if your breast feeding you may want to express your milk this will mean you'll need bottles and a breast pump. You'll als need a sterilizer.
Diapers: It's essential to stock up on nappies when you have a new born. It can often be cheaper if you buy in bulk. However don't go over board as many babies grow out of sizes quickly.
Try to save on diapers and toiletries
When your child is younger you'll be buying diapers. And when they are older you'll be buying a number of toiletries. No matter what you need to buy there is always a way to save.
Buying non branded items is always a lot cheaper and the quality can be just as good as branded items. If you really want to save money you can also try reusable diapers. check out the best option for you at whattoexpect.com.
You may also want to research the best places to buy toiletries as you may be able to get them a lot cheaper elsewhere.
Collect free baby stuff
There are many places where you can collect free baby stuff. check out our guide for An Expectant Mom's Guide To Baby Freebies. You can sometimes get freebies from the website. However, the best way to receive free items is by joining parent clubs to receive free welcome packs.
Look for discount codes and coupons
As your child grows up there are many different items you'll need to purchase. This will; means that you can get discounts for many different items, not just baby items.
You may think that it's cheaper to buy online however this is not always the case. Check fr coupons in local shops before purchasing online.
check out ways to save online by reading our guide on Why Pay Full Price? How to Save While Shopping Online.
Save on activites, days out and vacations
Children love to go out and about. It can be very difficult to entertain them indoors and the fresh air can do them good. There are many activities and places to go that can be done without spending a lot of money. Check out our guides on:
Make money in your spare time
If money is tight you may want to consider making money in your spare time. It can be difficult as a single parent however if there is a day the grandparents or family members can watch them there are many ways to make money where you are not tied to a job. Check out Great Side Hustles for Extra Cash as a Single Mom.
You may not be able to rely on someone to help;p you loom after your kids. However, there are many ways to make money from homes such as surveys or reviewing music or games. For ideas check out 12 Ways To Make Extra Money Online.
Money-saving tips for Moms- conclusion
As you can see there are many ways you can save money and even make money. It can be very daunting and scary when it comes to your finances and children. We all want to give our children the best but as single parents, it can be difficult. You shouldn't have to compromise just because you have one income by saving and being sensible with finances you'll be able to give them what they need and want. To get started follow our Money-saving tips for Moms and you'll be on your way.