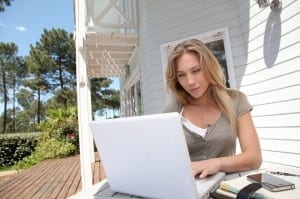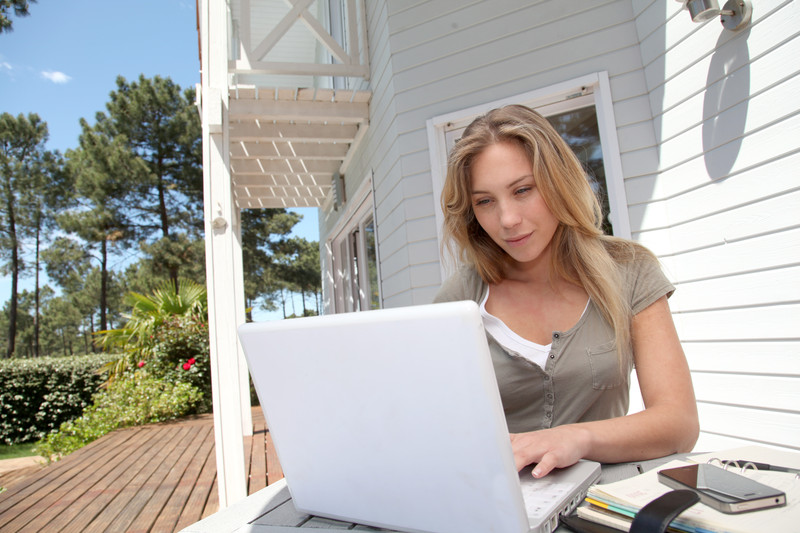 Being a stay at home mom has a lot of rewards for a mother, but most women think this means sacrificing an income or even a career. This is simply not true. In today's age of the Internet, more people than ever before are working from their homes. There are many advantages to this such as convenience, saving on transportation and saving on commuting time. For mothers, it means saving on day care expenses as well. Many jobs that are done from home offer flexible hours, and they can be done part time or full time.
Audio transcriptions
There is a whole field devoted to taking audio recordings and creating manuscripts out of them. You need to know how to type and have access to a good set of headphones. The audio files are downloaded to your computer, and you type what you hear. This job often takes a good ear as there can be a wide range of accents used in a recording. Examples of audio files that transcripts are needed for include speeches and lectures. Insurance companies also have a need for transcriptions of interviews.
Freelance writing
There is a great need for the written word especially on the Internet. Businesses need quality content for their websites. Examples of quality content are blog posts and articles relating to a business's product or service. For the beginning writer, there are websites that hire writers for their clients. These writing sites are a good place to start a writing career. After this, you can begin to branch out and get your own clients.
Selling your own products
If you are a crafter, you may find that there is a market for the things that you make. There are several websites on the Internet where you can list your crafts with a description and a photo. Many people are making a good income from things they already do for a hobby.
Affiliate sales
Many companies with a product to sell recruit their salespeople directly from the Internet. All you have to do is sign up for their affiliate program, and they give you an account number that is unique and assigned to you. You simply use this number in a link that goes to the company's website. If a sale is made, the company will know who made the sale and you will earn a commission. Often, affiliate sales people will operate from a blog and use this to drive people to the product on the company website. The sky is the limit for how much money can be made with affiliate sales commissions.
Insurance sales
Along the lines of affiliate sells is the work that can be done selling insurance. Although you are selling another company's product, you are a separate company. Commissions are paid to you as an independent contractor insurance coordinator. Insurance sales represents a great opportunity. Once you have all of the legal qualifications fulfilled, you can sell insurance right out of your own home. You can use both the Internet and the phone to make your sells. You can also work for an insurance company right out of your own home. An example of this type of company can be found at econtractorsinsurance.com.
These are only five ideas. There are many possibilities for the stay at home mom, but you can get an idea from the above opportunities that it is possible, and many mothers are making money from their home everyday.