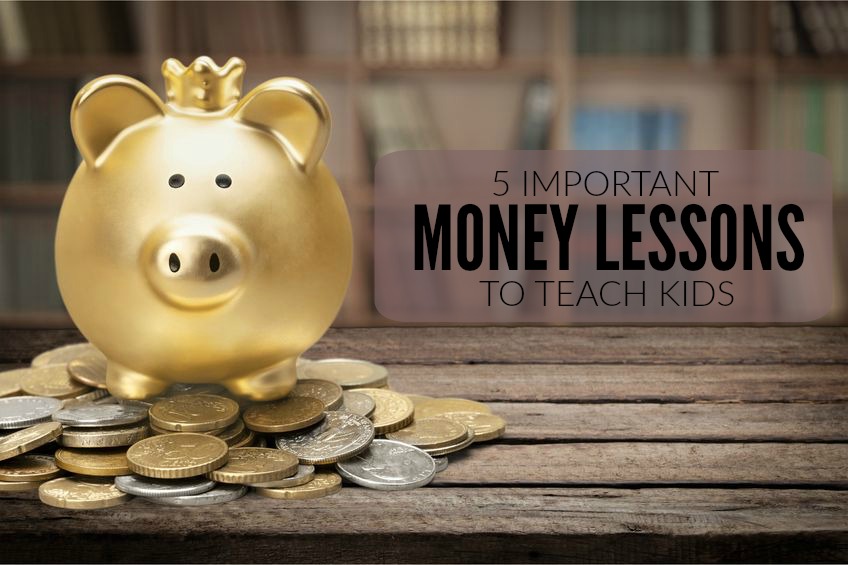 We all want our kids to be better versions of ourselves, especially when it comes to how they handle money.
Everyone makes money mistakes and there's nothing wrong with that. I made quite a few crucial mistakes with my finances before and I wish I would have learned some things when I was younger instead of having to grow up and learn them the hard way.
We can't stop our kids from making every money mistake, but here are a few important money lessons kids need to learn in order to ace their finances in adulthood.
You Can't Have Everything Because…
This lesson is paramount and believe it or not, some people do grow up thinking they can have whatever they want when that's usually not the case. As a parent, it's easy to tell your child no when they constantly ask for something, but it's important to follow up by telling them the reasoning behind the decision.
When my son asks for toys or video games, sometimes I tell him no because we need to do other things with our money instead and I specify what those things are. For example, I might say no when he asks for a new game and my reasoning is that he might get it for his birthday or around the holidays if he behaves and keeps up with his chores, and I can't afford it at the moment anyway because we need to go grocery shopping.
Grocery shopping might not sound that important to a child, but I remind my son that if we don't use money to buy groceries, there won't be anything around the house for breakfast (his favorite meal of the day) or any of his favorite snacks.
Telling your child exactly why you're saying no will teach them how to prioritize expenses and understand that there is a time for wants and a time for needs.
Stay Within Your Budget
In other words, don't spend more than you have. This is easy to do when you have a cash budget but parents can start preparing their kids for the temptations of overspending with a credit card by teaching them basic budgeting tips and strategies.
My son hears me say the word 'budget' all the time, but I can't wait to teach him the actual meaning of the term when he gets a little older. I plan to have him make certain purchasing choices within a fixed budget like planning his birthday party with $150 or picking out all his school supplies for $40 example.
By teaching your child to work with what they have and not overspend, it helps them become more resourceful and aware that the sky is not the limit.
Save 50% of What You Earn
When your child starts earning money or even receiving an allowance, teach them to save a large chunk of it instead of spending it all. In reality, saving 10% of your income will never be enough. Everyone needs a large emergency fund to use whenever unexpected expenses pop up and to avoid debt.
I didn't start saving money until after college and I wish I would have started setting money aside as early as when I landed my first job at 17 or even before that when I received allowance from my parents. It's fun to spend your first paycheck and buy whatever you want when you're young, but looking back, I had very little responsibilities when I was younger so I could have still had fun with my money and made splurge purchases while setting a decent amount aside to save as well.
A blogger I know started saving more than 50% of her income ever since she earned an income and she now has a net worth of $600,000+ at the age of 28. The earlier your son or daughter starts saving money, the better off they will be financially.
Invest In Yourself Wisely
Many adults are afraid to invest in themselves to this day and it's sad. If you can afford to go to concerts, spend money at Black Friday sales, and dine out all the time, you should be able to invest in your professional and personal development too.
I understand that there are many scams out there, but if you want to earn more money and learn more skills, you'll need to invest in yourself and take advantage of credible and reliable options. Don't be the type of parent that teaches your child to only invest in objects like a toy, a laptop, or a car.
I've invested in conferences, courses, workshops, all of which have paid off and allowed me network, learn valuable skills, and increase my income.
Give Back
Giving back can help build character. It also communicates that there is more to live for than simply earning money for our own personal gain. You can start teaching this lesson by allowing your child to give their time by volunteering at events with organizations that make a difference.
Around the holidays, you can adopt a child to purchase Christmas gifts for and involve your whole family in the giving process. As your child gets older, teach them the importance of giving and donating whether it's time or money.
Did you learn any of these financial lessons as a child and what do you plan to teach your children?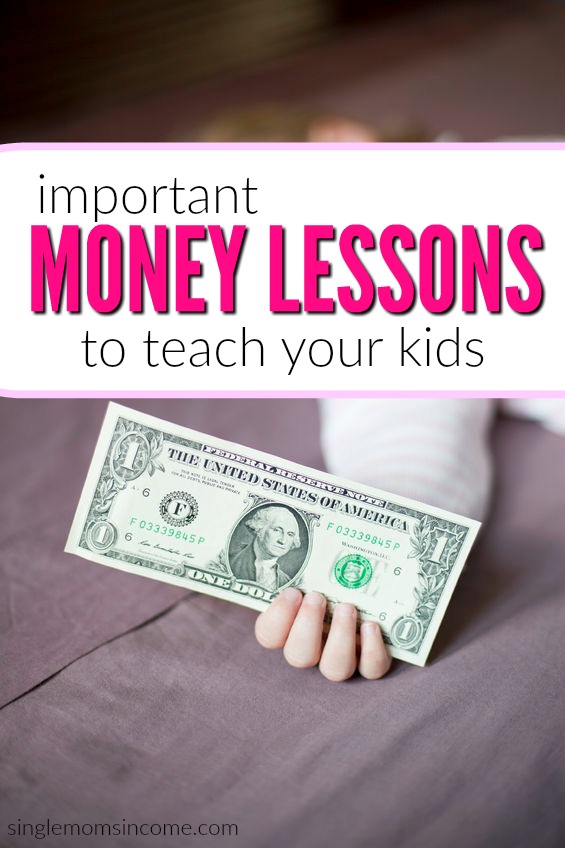 Photo Credit: quintanilla / 123RF Stock Photo and olegdudko / 123RF Stock Photo