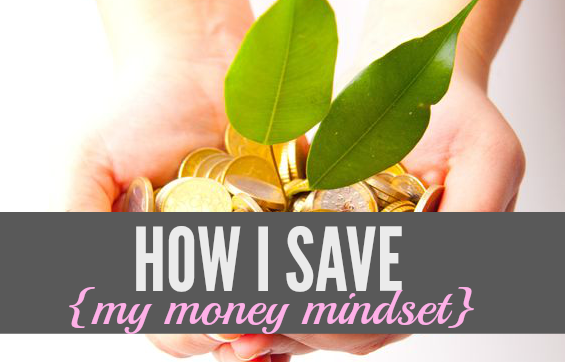 This post is part of the TaxACT How I Save blog tour which teaches you ways to keep more money in your pocket. Last year, TaxACT saved America over $240 million on tax preparation. How much can you save? To learn more about tips and strategies on saving, click here. 
We've been talking about strategies to save money over the last week and we'll cover many more over the next week. However, I feel like saving money and managing money in a responsible way has a lot more to do with mindset than it has to do with tactics.
Today I wanted to talk about the things that allow me to really be able to live on a small amount of money and be completely happy doing it.
Here's how I save money on a regular basis.
I HATE Monthly Payments & I Hate Debt
I hate monthly payments. I always have. If I could pay my utility bills a year at a time I would.
Hating those monthly payments is what has kept me away from debt. The few times that I have had debt in my life (my car loan and trailer loan) I've paid that debt off extremely fast so that I didn't have that monthly payment.
For instance, last year my Dad gave me $6,000 after he received his inheritance when my grandma passed. I could have done whatever I wanted with that money. Instead of treating myself I put every last penny of it on my trailer loan and like that, I got rid of one monthly payment and brought my housing costs to $0.
Hating monthly payments has allowed me to keep my expenses very low and to stay out of all forms of consumer debt.
I Don't Like to Spend Money
Some people find joy in spending money. They go shopping for the fun of it. Or watch QVC all day so they can call in and order stuff that they don't really need in the first place.
I won't say that I hate shopping. (Shopping for my kids is kind of fun.) But I hate spending money.
I'm the type of person who puts something in my shopping cart and then five minutes later I change my mind and go put it back. I talk myself out of spending really, really fast. (It drives Jamie insane and he'll often go find the stuff I've put back and put it in my cart again. Then I have to go put it back all over again! It's a vicious cycle :))
I Think It's Fun to Watch My Savings Account Grow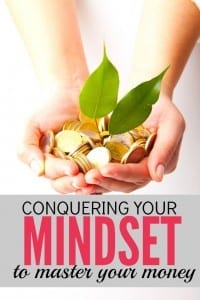 I think it's fun to watch my savings account grow! I'd much rather watch my bank balance grow by a couple hundred dollars than I would buy a new outfit or new pair of boots.
I set financial goals and I find true joy in trying to reach them.
I Don't Care What People Think
This has been such a tough one for me. I've got to be honest with you, when my Dad first suggested I buy a trailer I was really worried what people would think. That's what held me back.
Luckily, through desperation I bit the bullet and did it anyway. And now I am so, so thankful that my Dad had nudged me in this direction. I am extremely grateful that I didn't end up buying a house that I didn't love just because I was scared of what people might think.
Because of buying the trailer and keeping my expenses so low I was able to quit my day jobs and work for myself. And I no longer care what anyone thinks. I have an amazing family (and you all who I love.) If someone is going to judge me then they're obviously very close minded and not my type of people anyway!
I Stay Organized
Since I've only got a handful of monthly expenses it's extremely easy for me to stay organized. I always know what my month is going to look like financially and I'm prepared for it. If an emergency does pop up I've got that covered too!
The months where I spend too much money are the months when I fail to stay organized. This has allowed me to see just how important being organized is!
Are you Ready to Save?
When I was building my emergency fund a couple years ago my income tax refund helped immensely. I put every penny of it I could straight to savings. And guess what? It's tax time again. (Although now that I'm self-employed I'm not quite so excited. Yikes!)
TaxACT is honest to goodness the program I used to do my taxes last year. It's so user friendly and straightforward and I love it.
So naturally I'm happy to be a part of TaxACT's blog tour and to be able to give you a chance to win 1 of 10 free copies of TaxACT 2014 Deluxe. Good luck!
What drives you to save money?