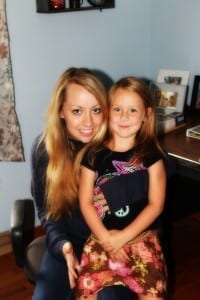 The way I budget has drastically changed over the past two years.
I've went from being super uptight to being laid back – a little too laid back at times. And then when I find motivation to save I start being a little uptight again.
Right now I'm in the full blown savings mode. Here's a look into how I budget and how I'm able to save, even on a relatively small income.
My Bills Don't Fluctuate Much
I know what to expect every month.
If an emergency comes up I've got cash to cover it. I don't have to worry about putting emergencies on credit and then paying it back over the next several months.
Also, since I am now 100% debt free all I have to worry about are the basics – utilities, babysitting, insurance, and gas for my car.
I also started paying my insurance every six months as of last year so I no longer have to worry about that as a monthly bill.
I Don't Keep a Written Budget
I don't keep a written budget.
Since I know what to expect and when to expect it I just pay my bills as they come in. I'm pretty cheap as it is, so even if I had a ton of money coming in I wouldn't want to spend it. (Unless I get super lazy again and stop cooking – just sayin.)
After my bills for the week are paid I then determine whether or not I'll need to get groceries, fill my car up, or if I'll be spending money on some type of activity.
If the answer is no I'll either leave my checking account alone or transfer the leftover money to savings, depending on what my projected income and expenses will be for the following week.
I Try to Save Specific Income Sources
Right now I'm trying to live off of my freelance income and save all other sources of income, specifically, blog income.
By picking one income source to live off and looking at the others as side income its way easier to stash that money in savings.
You can see that I was able to save $479.28 out of $664.19 of my June Blogging Income.
The Biggest Factors That Help Me Do This
Earning around $2,500 a month is considered a low salary by many, but it works for me. And this is why:
I live in a low cost area.
I don't care what others think of me and therefore don't feel the need to "keep up with Joneses"
I have a reliable, paid off car. (2007 Chevy Equinox – she's a good car and will be driven until she dies.)
I quit eating out!! A huge accomplishment for me. (Future post idea: How to quit eating out for people who hate to cook.)
I enjoy low/no cost activities. I don't care about traveling and if I did I'd rent a house from Airbnb to save. Fun for me equals chilling with my girls, watching Sons of Anarchy reruns with the bf, fishing, working, and competition target shooting between me and my youngest brother.
I have an awesome family and all the love and support I could ever ask for – who needs stuff?
I feel really good about the fact that I'm now content with my life. In my early twenties I wanted stuff. Now I just want to be around the people I enjoy and have realized life isn't about money or material possessions.
Once you figure that out money doesn't matter.
So I'm pretty confident that as I continue to increase my income I'll be able to wisely invest, save, and spend.
There's no one size fits all financial solution. Let me know what works for you. How do you budget? How do you save?
P.S. If there's a financial topic you want me to write a post on in the future let me know in the comments or shoot me an email.