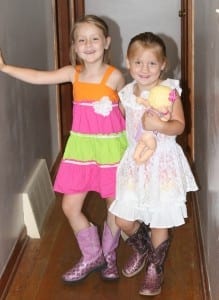 Wut up. (Yep, I'm still saying it.)
We're half way through June so I just wanted to do a quick little life/goal update so that I can remain accountable with the things I'm trying to accomplish.
Junes Goals Update
Just to give you a quick recap Junes goals were:
Earn at least $2,500

(should be cutting it close…..)

Work on Kailyn's Summer Kindergarten Homework Every Day

(Ahead of schedule.)

Finish the eBook I'm Working On

(Working on it. Although I want this book to be awesome and filled with value so I'm thinking I may need two months or more to pull it off. We'll see.)

NO EATING OUT – not even one single time in June

(Yes!!!!! First time ever!)
I'm doing pretty good with my goals. Especially the eating out. It's kind of embarrassing to admit, but it's been awhile since I've went 18 days without eating out. And best part is that my eating out cravings are gone!
On the flipside I've been spending a lot more in groceries. I'll tally it up at the end of the month to see how much my grocery spending increased.
As far as earning the $2,500 I'm pretty close. I think I'm around $2,200 total for the month (some payments still to be received) right now.
I also just interviewed for another virtual assistant job on Monday. Not for sure if I'll get it, but if I do I should have no problem meeting the $2,500 mark.
Fingers crossed.
I Found My Savings Motivation
A few weeks ago I shared that I had nothing motivating me to save. Which for me is pretty bad, because when there's nothing that I really want I tend to slack off in terms of trying to earn and save more money.
But luckily, I have now found something that makes me want to really save.
I think I've shared in the past that I love real estate. I actually took one of my large income tax refunds when I was about 22, put it down on a $25k foreclosure, and flipped it within two months. I netted $9,000 off of that flip but I haven't done it again since then.
And the reason that I haven't done is that I just can't find the right house. (Plus I need to save more.)
You see, I actively watch all the real estate in my area waiting for the next good deal to come up. And since I have a really good family friend who is a real estate agent I always ask him to show me houses that I think might be good deals.
Well….I've never come across another house that just gave me "that feeling" until now……
The New Foreclosure
A new foreclosure just popped up and it is absolutely beautiful! (Well beautiful is a relative term. I should probably say it has the potential to be absolutely beautiful.)
It was just repossesed earlier this month so it hasn't been listed yet. I'd say it will probably be another 6months to a year before it hits the market.
(We have so many foreclosures in our area that the banks don't list them all at once because they don't want to flood the market.)
And the other problem is I don't know how much this house will be listed for. Compared to other real estate in my area my guess is about $40-$50k.
But I do know one thing……I am in love with this house.
(I'll go back out and take some pictures for you soon. I didn't have my camera on me this past weekend when I looked at it. Darn it.)
So I am thinking this could be the PERFECT flip house. It's something a woman will fall in love with as soon as she steps on the front porch. The exterior of the house is awesome. It's brick and stone sided, with beautiful front and back porches. But the inside? Well the current pink carpet and ugly wall paper will need to be swapped out. Easy.
Now I need to aggressively save so that I have the ability to snatch this thing up as soon as it hits the market.
I know you're thinking I'm getting my hopes up on something that could go wrong in so many ways. And I admit: I am. But I don't care.
This is the first time since I quit my job that I have actually been excited about saving my money so I'm going to roll with it.
What about you? How are the June goals holding up?