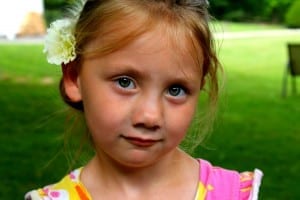 Wut up. Wut up. (I've been saying that an awful lot lately. And I really need to stop…)
We're in June already guys. How did that happen?
May was a pretty good month in our household. We celebrated Ava's 4th birthday and other than that have just been having lots of fun spending time outdoors.
It seemed like we were mushroom hunting every day there for a while. As mushroom hunting season came to a close at the beginning of the month we then focused our outdoor efforts on fishing – which is equally fun. (Except for removing fish from hooks for two little girls every three minutes…literally.)
I am just happy the weather is so nice and that I can spend time outdoors. It puts me in a good mood.
On to the numbers……………
May 2014 Income
I told y'all last month that I was cutting out one source of income, and I did. It was something blog related that I just wasn't into anymore. Therefore I cut out an easy $500 from my income (maybe much more.) But it's one of those things I have to take a hit on now to see future growth later.
Even though I missed out on a good portion of income this month I'm convinced it was for the greater good 😉
Here's what I made in May of 2014: (this is what I actually received payment for in May)
Blogging: $406.36
Freelancing (Writing & Virtual Assistant Work): $2,036.26
Total: $2,442.62
I kind of talked about this a little but I wanted to go over it again anyway. I'm good with my freelance income for now. I live a very low cost lifestyle and I couldn't be happier. Right now my freelance work pretty much takes up Monday, Tuesday, and Wednesday and I kinda want to keep it that way.
Now don't get me wrong I might take some new jobs by seeking out higher paying clients and eliminating lower paying ones, but I don't necessarily want to spend any more time writing for other people than what I do now. It's hard work coming up with 12 or more blog posts each week on the same topic (money) and not making them suck. Brainpower. Plus my free time is far more valuable than money.
Instead I want to use my remaining Thursday and Friday to spend time with my kids (I've been keeping them home most Thursdays) and working on my own income streams – like this blog, a new business idea, and eBooks.
That is the plan. No messing around. I'm getting down to business 😉
Goals for June
Earn at least $2,500
Work on Kailyn's Summer Kindergarten Homework Every Day (They gave her a HUGE packet of homework to do during the summer at Kindergarten registration.)
Finish the eBook I'm Working On
NO EATING OUT – not even one single time in June (unless my Dad buys…haha)
 How'd May go for you? What are your June goals?