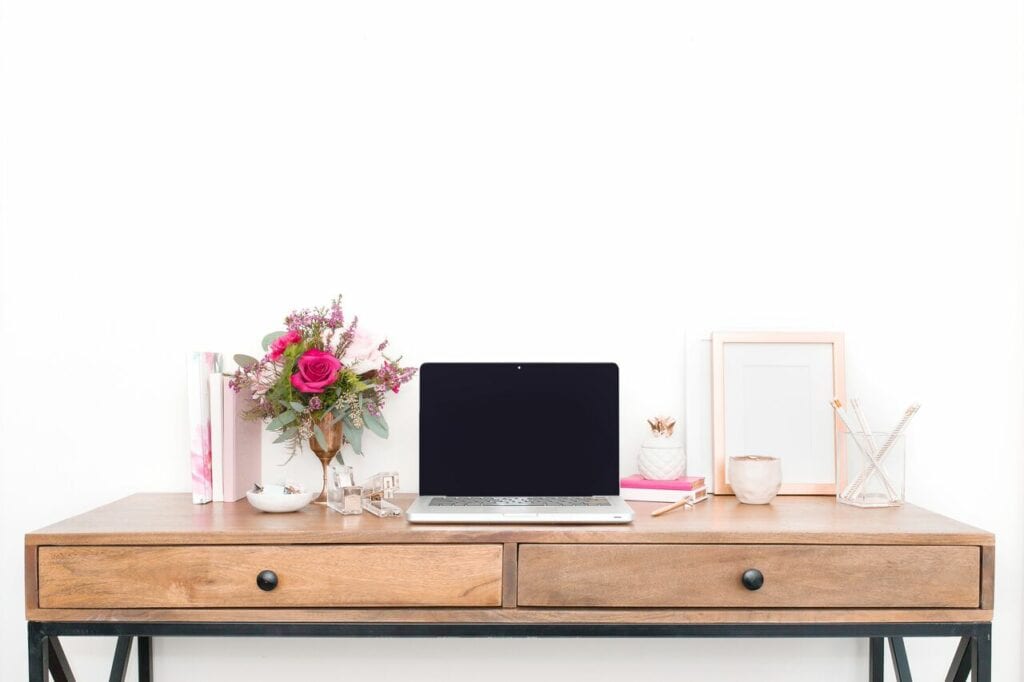 Happy almost fourth of July! I hope you've had a great holiday weekend! (If you're reading this in the future then I hope you're having a great day. 😉 )
In case you haven't noticed I haven't done an income report on the blog the past few months. Instead, I moved the monthly ones to email. (Join the email list at the bottom of the post if you want to get those.)
I felt like I was being too repetitive each month and decided to switch to quarterly on the blog. This way I could document the things I'm doing and look at my progress (or lack thereof) in three month segments.
So if you've been missing my income reports let me getcha caught up!
April 2017 – $13,185.14
April was my highest month EVER! Woohoo.
I had been working harder than normal since the beginning of the year and it was nice to see that work begin to pay off.
Please keep in mind that I've been working online for almost five years. None of this happened overnight and I've learned A LOT over the past five years.
In April I earned a total of $13,185.14
It broke down like this:
Freelance – $300
Affiliate Commissions – $8,908.12
Ad Networks – $2,177.02
Sponsored Posts/Private Advertising – $1,800
What Happened in April?
In April I got prepaid for some advertising. I also received a large affiliate commission from a February/March promotion for my favorite blogging course ever, Elite Blog Academy. Combine this with usual affiliate payments and April shaped up to be great!
I only earned $300 in freelance income for April as I decided to take a break from freelancing to prepare for the baby and work ahead on my own stuff so that I could take at least six weeks (mostly) off.
April Income Over the Past 5 Years
If you would've asked me five years ago if I'd ever earn $13k+ in one month my answer would've been ABSOLUTELY NOT. Heck, that would've been half of my yearly salary. So for me, earning this much in one month is huge.
But in case you think I'm lucky let me take you down memory lane. Here's my income from the past four April's:
As you can see reaching this point has been years in the making.
When I first started online the goal was to earn a few hundred dollars per month until I could inch my way up to $1,800/month. That was my BIG goal – enough to quit my day job.
May – $7,035.13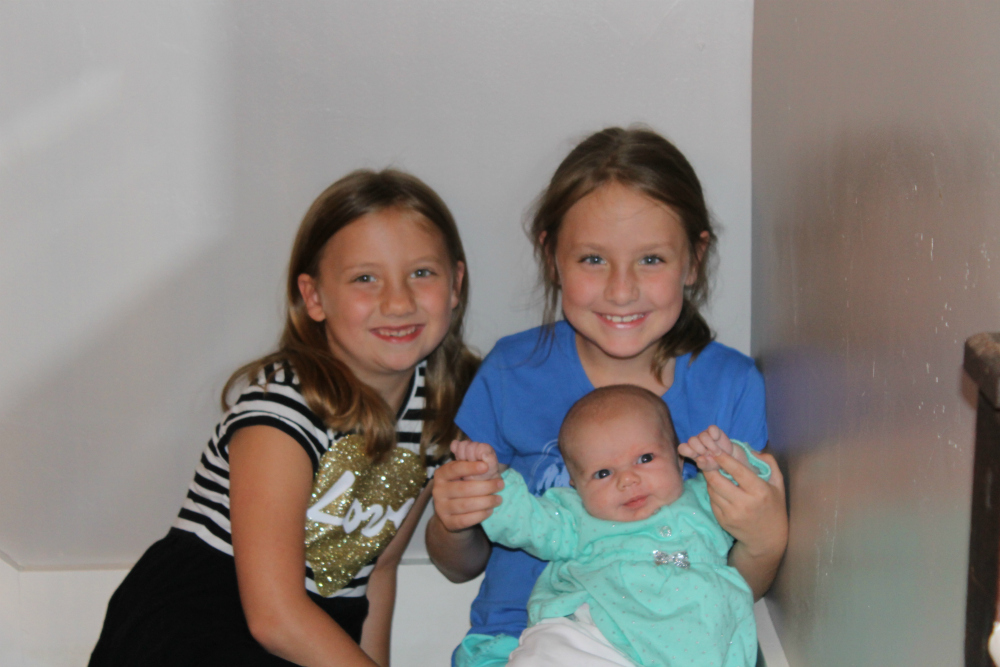 In the beginning and middle of May I kept frantically working to get ahead. Then, on May 22nd, I gave my birth to my third baby girl.
The rest of the month was spent trying to adjust and of course, enjoying the new baby.

In May I earned a total of $7,035.13
The money I earn comes from several different sources. On average I receive around a dozen payments per month. May's income broke down like this:
Freelance – $0 (Taking a break from freelance work until I get the new baby schedule figured out.)
Affiliate Commissions – $4,636.30
Ad Networks – $1,998.83
Sponsored Posts/Private Advertising – $400
In May there was nothing too unusual to report. Everything kind of floated back down to normal.
My Income Over the Years
Here's my income from the past four May's:
May 2013 – A couple hundred dollars
June – $6,648.63
In June everything was pretty much on autopilot. The baby has just now started to consistently sleep at night and I'm starting to come out of zombie mode.
Luckily I had a lot presecheduled so I didn't have to worry too much about this. However, at the beginning of June I noticed that my Pinterest traffic dropped dramatically. (Has this happened to anyone else?) I've spent a little bit of time trying to fix it but it keeps on dropping. Luckily, my blog traffic comes mainly from search engines so I'm not freaking out over it yet.
The other thing I noticed is that a lot of different income sources dropped as well. (You'll likely see this in my July income report as what I earn is normally paid out 30-60 days after I earn it.) I accredit a lot of this to just a slow summer time which is pretty normal for me.
So all in all June was still a good month since most of the income was earned in April or May and paid to me in June.
In June I earned a total of $6,648.63.

The income broke down like this:
Freelance – $0
Affiliate Commissions – $4,879.31
Ad Networks – $1,469.32
Sponsored Posts/Private Advertising – $300
My Income Over the Years
Here's my income from the past four Junes:
June 2013 – a few hundred dollars
Quarterly Breakdown
To put it all together the total income (before expenses and taxes) came to $26,868.90. This is what I used to earn in a year, working WAY more hours!
Affiliate income was definitely the bread and butter of this quarter. Here's a nifty breakdown of income by source.

Of course, we all know that income isn't the entire story. Because what I've reported to you is gross income. Lets look at expenses too.
Business expenses for the second quarter came to $2,368.29. Not bad, really.

These expenses include internet, freelancers, social media scheduling tools, stock photos, web hosting, and the occasional boosted Facebook post.
This makes net income (before taxes) $24,500.61.
And then, there's the other part of the equation that a lot of people are curios about: taxes. I let GoDaddy bookkeeping calculate my self-employment taxes and based on last year they did a pretty good job!
What I ended up owing in taxes for April, May, and June is $7,081.64.
This makes my actual spendable/saveable money $17,418.97 for the quarter which averages to just over $5,800 per month.
Recommended Blogging Tools
If you're wondering what tools I use and recommend for blogging, here's a list:
Domains and Web Hosting –Bluehost. If you're interested in blogging but haven't yet started you can hosting from Bluehost for as little as $2.95 per month PLUS a free domain name when you go through this link which is just for my readers. If you need help getting set up you can find a step by step tutorial here.
Social Media Scheduling – For Pinterest I use Tailwind. I started using this about a year ago with great results. Tailwind is affordable and super easy to use.  You can get a free month of Tailwind with this link.
I'm also subscribed to Hootsuite as I used to use this for scheduling my virtual assistant clients Twitter accounts. I still use it for mine. Although, truth be told I don't really love it and could probably do without.
For Facebook I just use the built in Facebook scheduler.
Bookkeeping – GoDaddy Bookkeeping. If you haven't noticed I've got a thing for GoDaddy. I absolutely love this bookeeping software. You can read my full review here.
Photos – I find a good majority of my photos on Pexels. This site is free with copyright free images. If I can't find one there I'll buy an image off of 123rf.com or look for one on Haute Chocolate which I also have a subscription to.
I use PicMonkey to edit all of my photos.
Best Blogging Course – Elite Blog Academy. If you're looking for the best blogging course I highly recommend Elite Blog Academy. It is expensive but it was what helped me go from a couple thousand dollars per month to at least $5k per month. (Join the waiting list or read my review here.)
Getting Started with Blogging
If you're interested in getting started with blogging then my advice is DO IT NOW! Earning a living blogging takes time – at least a year. So if you keep putting off starting, just give it a try.
Want to earn online but hate the idea of blogging? If so you can check out my extra income ideas page of work from home category for hundreds of other legit ways to earn.
How was the second quarter of 2017 for you? Any big goals you're working on?