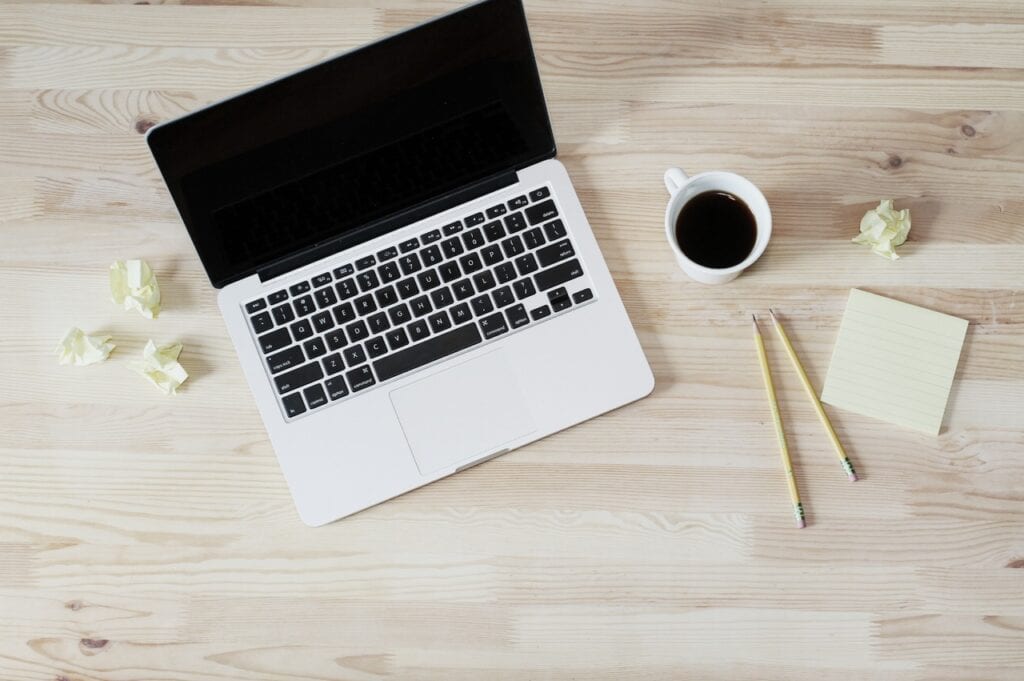 I created this blog in October of 2012. I started it to document my financial progress but also had hopes that this blog could pull in an income at some point.
My first two years of blogging were slow going. I'd earn a few hundred dollars per month from the blog but the majority of my income came from freelancing.
There were a few things that I just COULD NOT figure out. And while I was frustrated that my blog hopes hadn't worked I stuck with it because I enjoyed it.
Then, in 2014 Ruth Soukup started Elite Blog Academy. I've always thought Ruth was amazing and knew she did BIG things. Even though I wasn't earning much at the time I enrolled myself in the very first Elite Blog Academy course.
Now a little over two years later I want to share my results with you.
What 2 Years of EBA Did for Me
As a refresher when I enrolled in EBA I was earning about $2,500 per month on a consistent basis. Around $1,800 that came from freelance writing and virtual assistant work while around $700 came from this blog.
My pageviews were around 35k per month:

Here are the other stats From September 2014:
Monthly Pageviews: 36,526
Facebook Followers: Approx. 600
Pinterest Followers: Approx. 100
Social media was my biggest enemy two years ago. I was clueless as to what to do. When I enrolled in EBA I took Ruth's advice to heart and I applied ALL. OF. IT.
My social media followings grew, my newsletter subscriptions grew, my pageviews exploded and my income grew as well!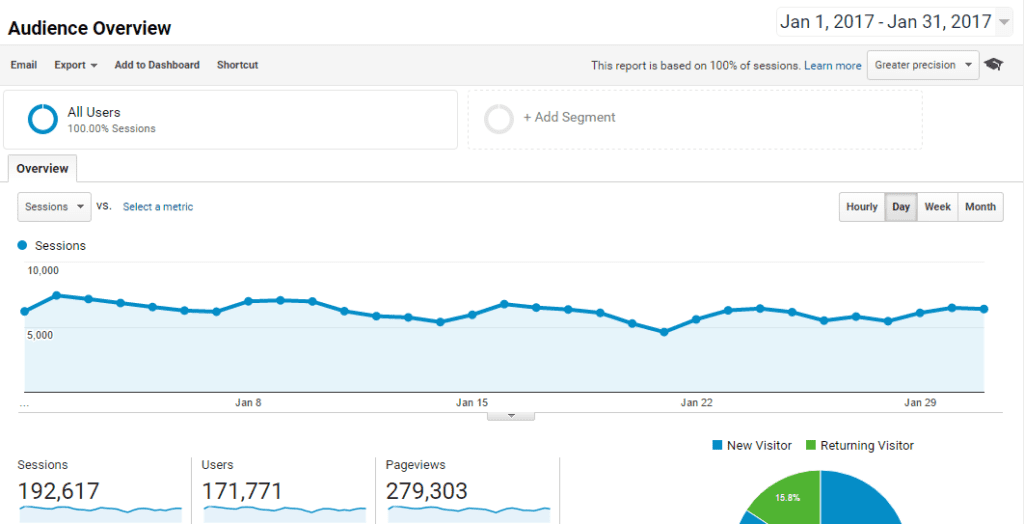 Here are some current stats:
In two years my blogging income and traffic grew around 9-fold. Pretty crazy.
Who Elite Blog Academy is For
I'm definitely not the only person who is super grateful for Elite Blog Academy. There have been many success stories. With that said I do not think this course works for everyone.
This course is not magic. It only works if you do the work. I seriously (no lie) followed ALL of the steps in EBA. I applied every single module to my blog in whichever ways I deemed appropriate. While I did have some quick results – especially with social media and pageviews – I worked for those results.
I'm at a point now that I don't have to do as much if I don't want to. But when I feel like growing my income I can dig back through the course material and start applying some more of the things I've learned.
EBA is for you if:
You're a blogger
You need a step-by-step blueprint
You are willing to work hard to get results
(If you're not sure whether this course is a good fit for you, you can take the EBA assessment here.)
Bonuses for the Week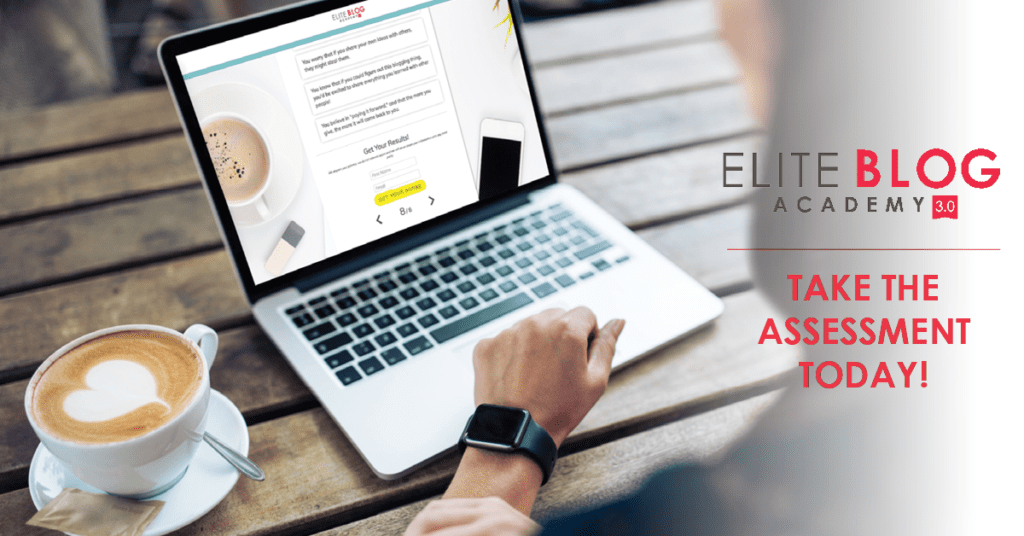 If you're thinking of taking the course I highly recommend you check out the bonuses that interest you so that you can get an idea of whether or not you like Ruth's teaching style.
(Even if you aren't thinking of taking the course you can still take advantage of these.)
All of these bonuses are completely free to sign up for:
UPDATED: This course is currently closed but you can still snag the freebies below and join the waiting list!
Blog Structure Blueprint – This blueprint will teach you how to organize your blog so that readers can always find what they're looking for.
EBA Assessment – Take this short quiz to find out whether or not you're a good candidate for the EBA course.
7 Ways to Boost Your Blog Income – This e-book covers seven strategies that you can start implementing right now in order to boost your blog income.
Goal Setting Workbook for Bloggers – You can download and print this to help you set clear, focused goals for your blog.
Happy blogging! If you do take the course I hope I can read about your results in a year!