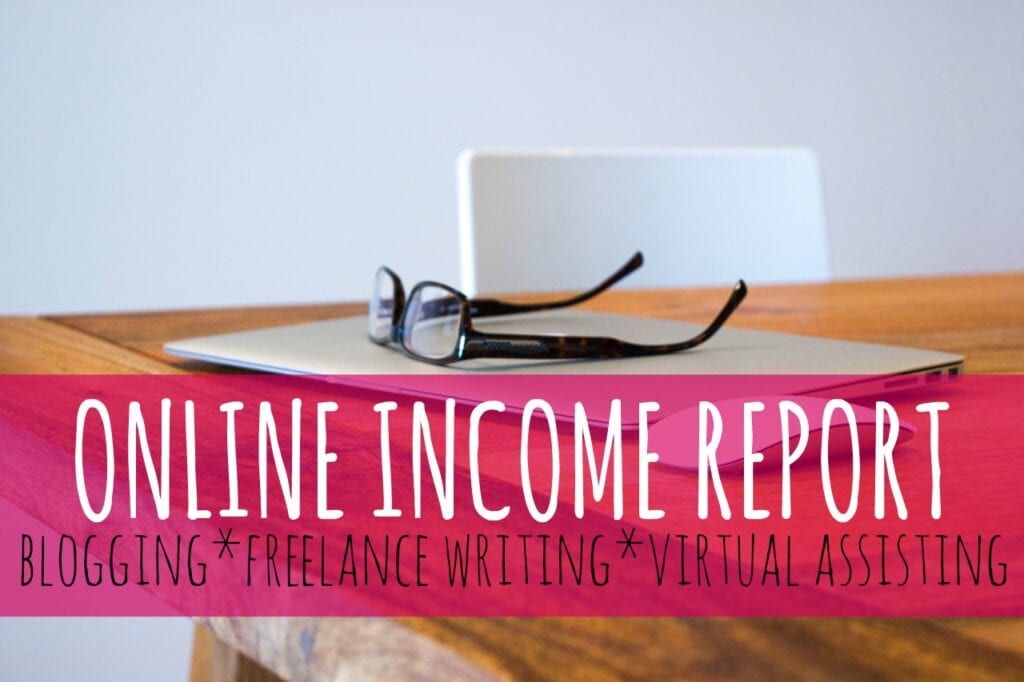 Good morning and Happy Fourth!
If you're new here I've posted income reports ever since I started this blog, almost four years ago. I initially had goals of making a few hundred dollars per month and then slowly growing that amount. Luckily, that's what I've been able to do.
In 2012 I decided that earning money online was going to be the only way I could create the life I wanted living in a small town with no good job options. I dove in head first and started trying things out. I've failed at sooo many different things and have had great successes with others.
As of now I earn an income through being a freelance writer, virtual assistant, and blogger. (And yes, I know how crazy that sounds to most people!)
June 2016 Online Income Report
June was another good month and my second highest income month (or close to it, anyways.) Work hours went down a bit in June since my kids are now home from school but I've been amazed with how much work I've packed into the hours I do work.
I'm also able to keep earning while working a little less over the summer since all of the work I've done on the blog over the past four years plays to my advantage. That's the good thing about earning with a blog – the trading time for money thing starts to become a little less necessary. (Although I definitely do NOT think blogging is passive income, especially at first. I have thousands of hours of work into this blog. For real.)
In June I made $7,986.32. The income came from the following sources:
Freelance Income (Writing & VA Services) – $1,425.00
Ad Networks – $3,077.16
Affiliate Marketing – 3,466.16
Sponsored Posts – $0
SEO Guide $18
There are also a lot of things I wanted to do in June but haven't quite got to. I'm going to play around with my current schedule a bit more this month to see if I can squeeze in an hour or two each day to devote to those extra projects.
If you're interested in getting started online here are some articles I think can help:
Recommended Blogging Tools
If you're wondering what tools I recommend for blogging, here's a list:
Domains and Web Hosting –Bluehost. If you're interested in blogging but haven't yet started you can get hosting from Bluehost for as little as $2.95 per month PLUS a free domain name when you go through this link which is just for my readers. If you need help getting set up you can find a step by step tutorial here.
Social Media Scheduling – For Pinterest I use Tailwind. I started using this about a year ago with great results. Tailwind is affordable and super easy to use.  You can get a free month of Tailwind with this link.
I'm also subscribed to Hootsuite as I used to use this for scheduling my virtual assistant clients Twitter accounts. I still use it for mine. Although, truth be told I don't really love it and could probably do without.
For Facebook I just use the built in Facebook scheduler.
Bookkeeping – GoDaddy Bookkeeping. I absolutely love this bookkeeping software. You can read my full review here.
Photos – I find a good majority of my photos on Pexels. This site is free with copyright free images. If I can't find one there I'll buy an image off of 123rf.com or look for one on Haute Chocolate which I also have a subscription to.
I use PicMonkey to edit all of my photos.
Best Blogging Course – Elite Blog Academy. If you're looking for the best blogging course I highly recommend Elite Blog Academy. It is expensive but it was what helped me go from a couple thousand dollars per month to at least $5k per month. (Join the waiting list or read my review here.)
Other Things That Went Down in June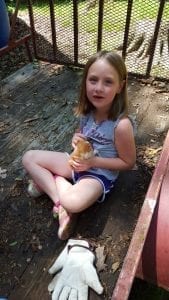 Now for some non-money things that went down in June……….
I've tried to make it a point to do at least one extra fun thing with my kids each week versus sitting at home every day which is my default. So far I've managed to incorporate at least one inexpensive activity each week.
We've…………
Went bowling three times
Went to the movies once
Went fishing once per week
Watched fireworks two different days
Went to a festival
Still on our bucket list is visiting the Zoo, going to Kings Island, visiting the aquarium and going to Chuck E. Cheese (the last one is their big request.)
We also may take a few days later this month and go to Gatlinburg but that one is still up in the air at this point.
Aside from doing the fun stuff we've also been working on the garden and the house. I have made SO much progress on this house in the past three months which I'll show you in my quarterly goals update (probably next week.)
That's about it for June.
How did your June go?