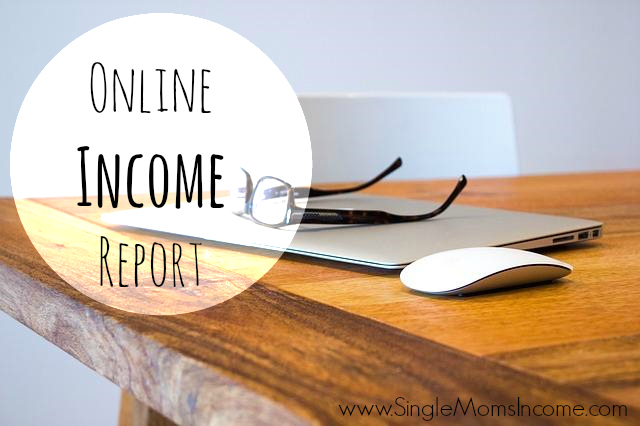 I hope you had a good long weekend! We went to the local festival Saturday and then down to my Dad's house for a cookout and a few fireworks. Then on Sunday I cleaned, organized, and just relaxed a lot of the day.
This past weekend was the first weekend where I felt like I could just sit down, take a breath, and not have to run around getting things done. It was a much welcomed change of pace!
June Online Income
My June online income is not as high as it was in May but that was completely expected. I feel like my income gets stuck at certain numbers. For instance, I felt like I was at $2,500 a month for about a year and now I'm feeling like I'm going to be at the $5,500 mark now unless I do something different.
I have been working a ton but I'm not sure if it's going to show in a significant way next month or not. (Maybe the month after.) We'll see!
In June I earned $5,437.82
My expenses were $436 so my net income before taxes came out to $5,001.82
The income broke down like this:
Ad Networks (Google Adsense, Media.net, The Blogger Network) $2,184.64
Affiliate Income $240.68
Freelance Income $2,602.50
Sponsored Posts $410
As a reminder this is for the amount that I actually received in June. And I save 25% of my net income to go toward taxes.
P.S. If you're a blogger wanting to increase your search engine traffic you can get a copy of my guide: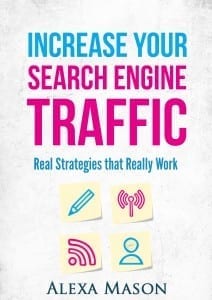 Read more about it here or click the image to buy.
I Need to Get More Organized!
Since the year is now more than officially half way over I need to sit down and go through my financial goals again and make a new plan of attack. There's lots of things I want to accomplish but they are so scattered right now that I don't have a main focus, which is never good.
Plus, until I figure out what I want to do financially my income will probably remain stagnant. I'm the type of person who has to have a big, motivating goal to really push myself forward.
I'm going to make myself a goal planning session later this week. (My weekly goal is to make myself a goal planning session, sounds a little ironic.)
We've had quite a few house related expenses come up like septic pumping, tractor repair, and other things I know I'm forgetting right now. (Sorry, I'm probably a little too scatter brained to even be writing this post!) I need to get all my financials straightened out and organized. Which I'll be working hard on this week now that everything else is mostly organized.
How was your month? Do anything fun for the 4th?