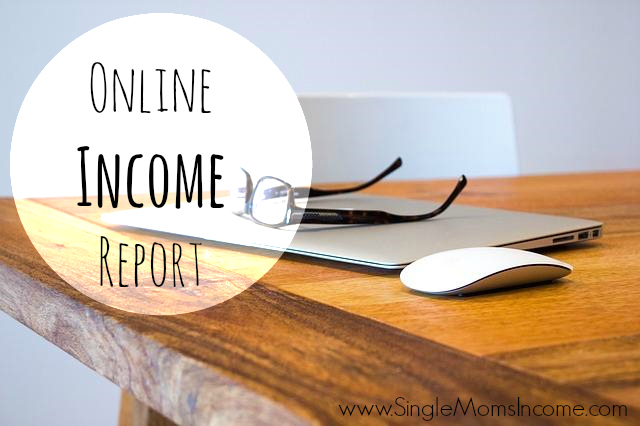 Is it really June already?! The month went by way too quick again.
I want to thank everyone who commented on my last income report where I questioned whether or not to do these anymore. You guys seriously made me feel SO much better. I think I tend to think/worry a bit too much 🙂
May Online Income (Highest Yet!)
My May online income was the highest it's been yet. And while I have some other stuff in the works to get it back to this level I can tell you right now that my June income will probably go back down to the $5 – $5.5k mark.
For May I earned a total of $6,708.41
(Just as a reminder this is the amount that I actually received. That means I may have technically earned portions of this income anywhere from 30-90 days ago and am just now getting paid for it. I always report the income I actually receive for the month.)
It broke down to
Freelance Income (Writing/VA work) $2,663.45
Blogging $4,044.96
For those interested the blogging income broke down like this:
Ad Networks: $1,702.30
Affiliate Commissions: $1,422.66
Sponsorships: $920
My expenses for the month were a bit higher too since I decided to outsource a few things I don't have time to do. Expenses for May came to $436. This made my net income $6,272.41.
I also think it's helpful to take a look at actual take home pay after taxes as those taxes reduce the amount quite a bit!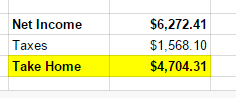 I also recently added a how to start a blog page that will walk you through setting up a blog with GoDaddy for only $12 for your first year. I've tried several different hosts throughout the years and GoDaddy is who I use and trust.
Blogging Income Growing
It's fun to see my blogging income growing despite the fact that around ninety percent of my work from home time is spent doing stuff for other people. This makes me wonder if I'd be able to make more money blogging for myself if I invested more time there.
The problem though is that it takes a lot of time to grow blogging income. For instance, the reason I do well with ad networks is because the majority of my traffic comes from Google. However, those posts that do well in Google aren't the posts that are popular with regular readers plus they take a ton of time and effort to write and take several months before they start doing really well.
Right now my summer babysitting schedule is pretty loose. Especially considering the babysitter now lives 30 minutes away from me (will be even farther once we move) so I have to spend two hours a day in the car to drive my girls back and forth from the babysitter. Not so fun.
These are all things I'll have to weigh in the future. I'm not making any quick and sudden changes at the moment.
What's Going on with the House?
So, I got the house all ready for sale last week and then my realtor's (who is a long-time family friend) father passed away. I didn't want to bother him last week. I thought about having him come out and list it now but since our move date is supposed to be June 10th. I'm thinking of waiting until we're completely out of the house to list it.
This would make it so much easier seeing as I wouldn't constantly be cleaning up after two kids before showings.
Either way I'll still show you all the pictures and the cost break down soon. What do you think – is it better to list a house with furniture in it or bare? I don't know that it's going to make much of a difference in my neighborhood.
How was your May?