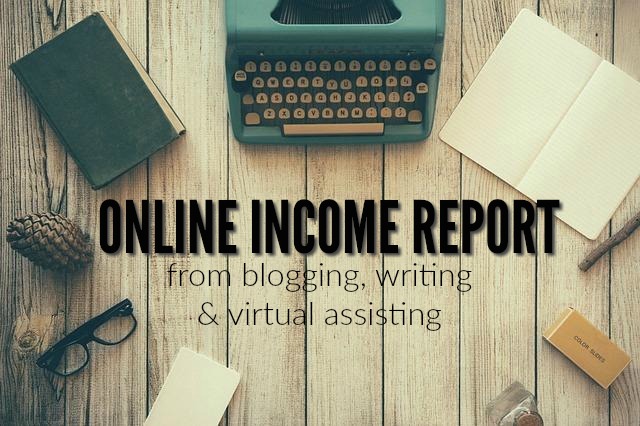 It's been a long time since I did an income report here on the blog. Or, an income report at all for that matter. So it's time to get it all caught up.
2017 was a much different year than those previously detailed on this blog. In May of 2017 I gave birth to my third daughter and actually had the opportunity to stay home with my baby – something I really wanted to do with my first two.
It's been great but also very hard. This is the first time I've actually worked from home with a kid (I took my older two kids to a babysitter a few hours per day before they were school aged.) And I am just now, 8 months in, actually able to make it work…
The Ups and Downs of 2017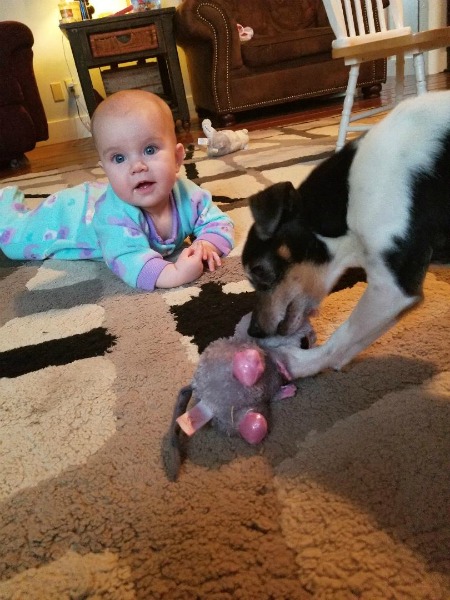 Income in 2017 started out strong, peaked in the middle of the year, and then went on a steady decline. This is not surprising in the least bit since the amount of time and energy I had to work went on a very steady decline after May.
Somewhere around 4 months Claire decided she'd wake up EVERY SINGLE HOUR, EVERY NIGHT (and yes, that deserves all caps!) This went on for almost three months. Then in December (at almost 7 months) she started gaining some mobility and things started looking up.
As soon as she was able to scoot, roll, and semi-crawl she turned into a brand new baby. A baby that got up max 2 times per night and was happy all day. And I turned into a functioning human being again. One who could do things like work a few hours per day and sleep. And it feels SO good. Sleeping is the best. (And I hope I'm not jinxing my luck by telling you all this!)
And now I think that women should get 6 months maternity leave instead of 6 weeks! #ForReal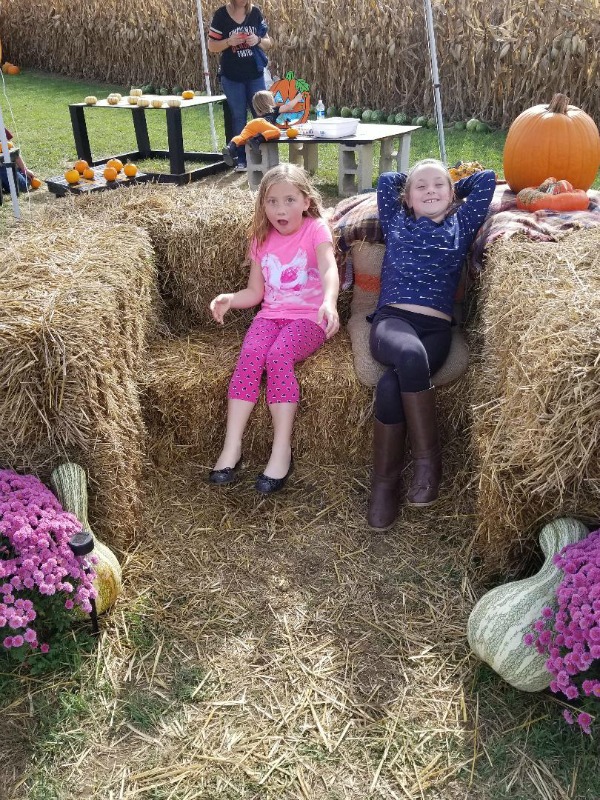 Other non-work related happenings of 2017:
Kailyn started 3rd grade and Ava started 2nd grade. This year went SO good. I had major issues last year with one of them not wanting to go to school but this year they both love it and have been striving to get perfect attendance. They're even riding the bus now.
Kailyn started cheerleading this year for the football team. My nephew plays on the football team so it was extra fun to watch.
We didn't do any fun trips. The only thing even remotely close was getting a hotel room in Newport one weekend and doing little activities here and there. Luckily both girls think staying in hotel rooms is the best thing ever.
Other than that it's been a very stay at home kind of year. I'm not big on taking a baby out much. It usually leaves me with more anxiety than it does enjoyment.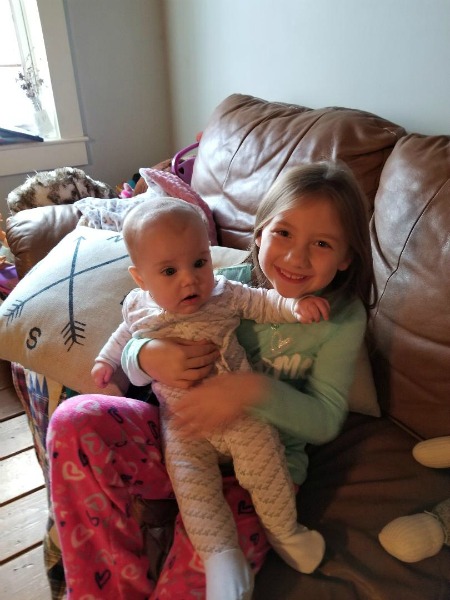 Income and Expenses of 2017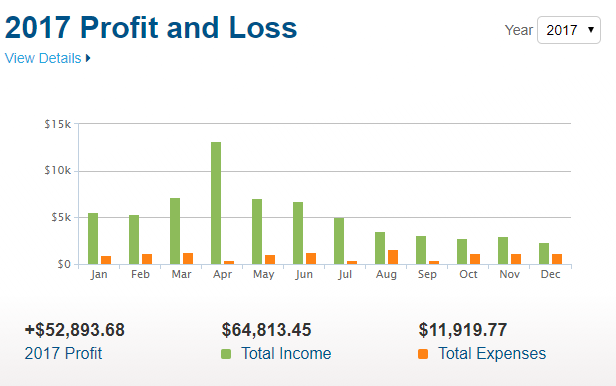 Let's move on to the real reason for the post: the income report.
Income for 2017 came to a total of $64,719.32
It broke down like this:
Affiliate Commissions $37,884.89
Ad Networks $20,106.43
Freelance Income $3,900
Sponsored Posts $2,900
(If you need clarification on what any of those terms mean see this post.)
You can very clearly see the steady decline that comes the second half of the year. I put a pause on freelancing in March and If I'm being honest I probably only worked 10-20 hours per month those last few months of the year.
Luckily, I keep my expenses low and I saved up money before I had Claire just in case something like this happened.
I had expenses of $11,919.77. Those expenses went to things like:
Contractors
Aweber for Email Newsletter
Internet
Tailwind for Pinterest
Stock Photos
Since I've moved to this house one of my biggest expenses has been internet. The only internet I can get here is the AT&T hotspot, paying for a set amount of data. It was super expensive (like $300 some months) until AT&T recently rolled out their unlimited plan. I quickly switched to that which will greatly lower my internet costs for 2018.
My net income for 2017 came to $52,871.55. But of course, I also paid around 30% in taxes.
Goals for This Year?
I honestly haven't set any hard and fast goals for the year. I mainly just want to get back into the swing of things. Once I get a little consistency accomplished then I'll work on some goal setting.
So, that's it. How was your 2017?
Related Posts: