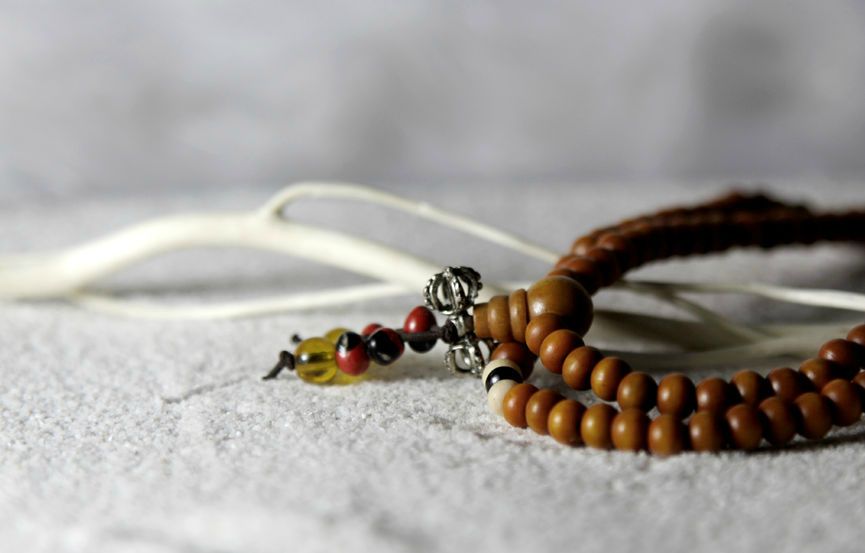 If you decide to pursue a work-from-home job to earn a solid income each month, you will come across many different opportunities. Some will seem like horrible ideas, some will seem great and others will seem too good to be true.
One of the most bizarre work-from-home jobs to me is an assembly worker job. Most people will argue (with good reason) that they are scams while others might disagree.
What are Work-From-Home Assembly Jobs?
These types of jobs require you to put together a product (often craft related) by hand and return your creations to the company who hired you so the items can be sold. Most home assembly companies will send out kits and materials for you to use along with directions in order to create the items. Some items that you may be asked to assemble include:
Jewelry
Key Chains
Picture Frames
CD Cases
And Other Crafts
The items are supposed to be sold on the company's website and workers should be compensated per item or batch of items that they submit for sale. Being able to put items together at your home sounds like a fairly simple way to earn money at home. There are quite a few catches though.
What They Don't Tell You About Assembly Jobs Right Off the Bat
The kits you need to create the items costs money and you'll be responsible for paying for it. No big deal right? Wrong. You may even be charged a start-up fee to prove you are truly interested in working with the company and assembling their products.
Often times, the instructions to create the products are very vague and if they don't meet the company's standards, they won't be accepted and you won't get paid. If you're catching on, you'll realize that most times, whatever you make will not meet standards and you won't receive compensation. It's even worse, if you don't understand the directions or find that assembling the product is too difficult or time consuming. Then you'll just be out of luck.
If you do produce products that are satisfactory and receive some form of payment, you may be prompted to purchase additional materials and extra training DVDs not to mention more and more materials. Most of these companies earn their money from you when you buy their start-up kits and not product sales.
Unfortunately, this is how most work-from-home assembly jobs operate and a lot of them are indeed scams. If a company is earning their bread and butter from their 'employees' and not by selling or providing something of value it is most likely not worth your time.
We hope that the articles featuring legitimate ways to make money at home make your search easier for the ideal home-based job, but you may run across a few scams during your quest.
Great Big Red Flags that Indicate It's a Scam
1. Very little information is Offered on the Website
This is the oldest trick in the book.Companies will try to reel you in by advertising dollar signs and vaguely describing the job. If you have to sign up for something or submit your name, phone number and email in order to receive more information, it could very well be a scam.
Legitimate companies should have in depth job descriptions and requirements along with an online or paper application candidates can fill out and submit.
2. When the compensation is described as 'you can make' or 'you can earn up to…'
I always hated when people used those phrases when referring to sales' jobs. Having the potential to earn more is great, but if I'm starting a new job, I'd much rather know how much I'm guaranteed to make from doing the work and not how much I can earn.
Companies that beat around the bush about earnings and don't give you a straight answer, or try to reel you in with exaggerated figures should not be trusted.
3. The Company is Not BBB Accredited
If you're skeptical about whether a company is credible or not. Check them out on the Better Business Bureau. Most legitimate businesses are accredited by the BBB and that means a reliable source is vouching for the credibility of the business.
If a company isn't accredited, it doesn't automatically mean it's a scam. I work with quite a few business owners aren't yet accredited. But if a company is claiming to be so large and employ thousands of happy employees, they should be accredited.
Checking the BBB website is also a great way to see if anyone has filed a claim against the company for whatever reason. Below is a screenshot of an assembly company's record with the BBB. Mind you, they aren't even accredited even though people have already filed several claims against them with the BBB regardless. That should tell you a lot.

4. The Idea Literally Makes No Sense
You may have to think long and hard about it, but ask yourself deep down,
does what I'm doing even make sense?
Given the technology driven world we live in today, why would someone pay you to construct materials one-by-one by hand that can be mass produced at a factory for less money?
Often times if something seems fishy or too good to be true, it is.
I see these types of scams being advertised all over the internet (especially social media) on a daily basis. If scam artists keep throwing the bait out there, it must because someone is falling for it unfortunately. Don't let that be you. Successful work-from-home opportunities are real. Just pass up the scams when they come your way.
Have you ever come across any work-from-home scams? How did you identify it was a scam?