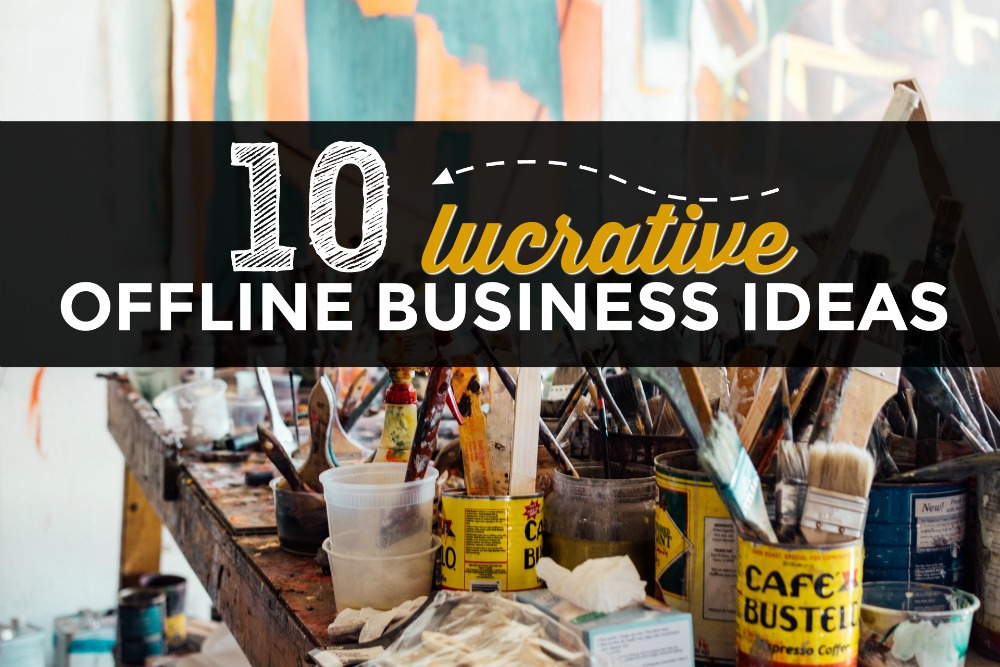 Have you caught the entrepreneurial bug but don't have a passion for online businesses?
As much as I absolutely love the online world I can't help but feel the urge to get involved in some type of offline business. This probably stems from the fact that I am pretty much obsessed with real estate and searching out foreclosures.
One of my near future goals is to try and flip a house again. I know, I know, that can be a bit risky but I did it once before and it was freaking awesome! Plus, the cost of houses in my area is extremely low and if I couldn't flip the home I could definitely rent it and have a positive cash flow each month. Real estate isn't the only offline business I have thought about though.
Here are 10 lucrative offline small businesses. (The first five are all ideas I've heavily considered.)
Car Wash
A few years ago I couldn't get the idea of owning a car wash out of my mind. It seems like a great semi-passive income stream, right? Buy an existing car wash or put a new one in a high traffic area and just wait for people to feed their quarters through.
The only problem with this idea is the initial start-up cost. I did quite a bit of research on it and starting a car wash isn't cheap.  From what I read, it takes a minimum of $100,000 to build your own. And, it would take a while to make enough money to pay that loan back but after you did you'd get to enjoy pure profits for a minimal time investment.
Vending Machine Business
A former friend owned a construction company as his main business and dealt with vending machines on the side. If he saw a vending machine for sale on Craigslist he'd pretty much drop everything to go buy it. That tells me that owning a vending machine business could be fairly lucrative.
The great thing about owning a vending machine business is that you could pretty much restock your machines and collect the money in about one day each month. The downside, of course, is finding businesses to place the machines with. You'd have to give those businesses a cut of the profit because they are the ones providing the electricity to keep the vending machine running.
Also, vending machines aren't cheap. It might be necessary for you to take out a small loan to start this type of business. Of course, if done right this would be an excellent investment and you'd earn enough to pay back your loan plus some each month.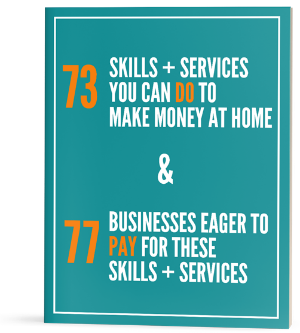 Rental Properties
Rental properties! I love real estate and my grandpa owns several rental properties. In fact, he positioned himself to use rental properties to help fund his retirement. He has about seven properties right now and hopes to have ten fully paid for before completely retiring. (He also owns a few small businesses so not sure if he'd ever actually completely retire.)
Anyways, rent in my area is pretty low, averaging about 500-600 dollars per month. If you owned ten rental properties free and clear and they each brought in $550 you'd have a gross income of about $5,500. Deduct property tax, insurance, and property management and you'd be looking at a semi-passive income stream of around $4,000 per month. Nice!
Flipping Houses
Like I said, I love real estate. And, I really, really love looking for awesome deals on houses. I had my eye on one foreclosure recently but I got scared and postponed the showing and someone else snatched it up.
Depending on the area you live in and the cost of homes, flipping houses could be an awesome business.
My real estate agent tells me the best time to list a lower priced house is right around income tax time. A lot of the residents in my area get a large income tax refund and use it as a down payment on a house.
My idea? Find a decent foreclosure that needs minimal repairs in a good area for about $30k. Put around $5,000 in it to make it more appealing. List it for $50k in February when everyone starts to get their income tax refunds. This is what I did with the house I flipped and I began receiving offers within the first week of it being listed.
Thrift Store
A couple years ago my brothers and I were thinking about what kind of business we could start together and we kept coming back to a thrift store. (This was after I had flipped the house and had some money I wanted to invest in a business.)
Everyone else must have been thinking the same thing because before we knew it thrift stores were popping up left and right. I still think this can be a great idea if executed right. In today's economy everyone is looking for quality items at a bargain price – cue the thrift stores.
Commercial Cleaning Business
I like to clean and organize – especially when I'm upset, it's a huge stress reliever.
If I were going to start a cleaning business I would do it for businesses. My old boss owned a commercial building that he paid a cleaning lady $300 a week to come in and clean for his tenants. That's a whole lot of freaking money for about 5 hours' worth of cleaning.
My idea for a cleaning business would be to find several commercial clients to work for. Once I had a good amount of clients I would hire a staff and just outsource the whole thing. I'd keep my role at finding clients and scheduling. If I had staff call off work then I'd go fill in, but that'd pretty much be the gist of it. Maybe I should do this?
Firearms Flipper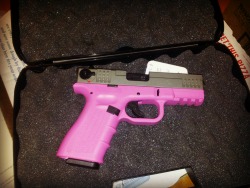 Did you know that firearms rarely ever depreciate?
In fact when Obama first got elected my family's sporting goods stores sales shot through the roof. Then last year when there was all the talk about anti-gun laws, guns that were going for $800 quadrupled in value. If you had a stash of those highly sought after guns like AR's then you could bank. People were buying them up like freaking crazy and to some degree, still are.
The fact that I live in a country town makes this business idea extremely lucrative. 
Auto Detailing
Getting my car detailed is something I've been considering doing for a while now but just haven't got around to.
I try to keep my car clean but with two little ones it's sometimes the area that goes untouched. If you love cars and, more importantly, love detailing cars this could be an awesome business to start. You have to be very detail oriented for this job but you could charge around $150 a pop. The faster you get the more money you could earn.
Furniture Maker/Refurbisher
I love doing DIY projects around the house. I am not naturally a crafty (or coordinated) person but the practice I've put in over the years has dramatically improved my DIY abilities.
My great grandpa makes some of the best furniture ever. I still have the toy box he built me when I was a kid. After he builds furniture my great grandma, who is a painter, then paints or stains it. Voila' they've got themselves a pretty lucrative business. Another great option aside from building your own furniture is finding awesome deals on Craigslist or Facebook Yard Sales and refurbishing it.
A $10 table and lots of elbow grease can help you create a one of a kind piece that can demand much more money. If I made a bunch of creations I'd probably list the furniture online and also take it to the flea market to sell.
Other Offline Small Business Ideas
As I was searching for more small business ideas that I thought would be interesting, I ran into a few that were kind of unique and a couple that even freaked me out. So, I thought I'd share those with you as well.
A lice/nitpicker (I think I'll pass…….)

Graffiti Removal

Used Wedding Dress Retailer

Rent-a-Cow, Rent-a-Chicken
Then there are also those ideas like babysitting or elder care that could be great small businesses but that I'd be no good at. Are you ready to start your own small business? Be creative. Think outside the box. Commit.
What is an offline business that you want to start the most? I wanna know!
Related Posts: