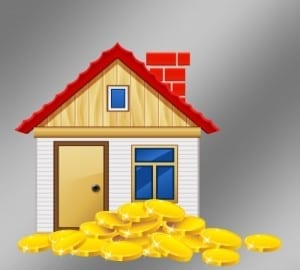 When thinking about retirement options is it always the same boring stock options? You know that it is important to diversify your portfolio, so why not add some good ole rental properties to the mix!
Aside from the traditional 401(k) and IRA's, rental properties can be a great means to reach your retirement needs. They are a form of semi-passive income and if used right are magnificent wealth builders.
Pros of Rental Properties
When you own a rental property you create a stream of income that comes every month as long as the property is rented. In addition to the monthly income you also build equity in the home and when selling time comes you stand to make a large profit.
If rental homes are treated like a business they could play a huge role in retirement. If several are acquired they could potentially be the only income stream that would be needed for retirement. (Although having another retirement source is still recommended.)
The Cons of Rental Properties
We have all heard absolute horror stories from people who own rental properties. The tales of the tenants who wouldn't pay, trashed the house, and just wouldn't get out. It is those horror stories that steer so many clear of rental properties.
Another con of owning rental properties is making unexpected repairs to the home – sometimes very expensive repairs. If there isn't a special fund put aside especially for repairs then this can be financially devastating.
It's also important to note that skipping on quality could set you up for future expenses. For example, using sustainable materials in a home are going to last longer, keep costs down, and hopefully draw in quality tenants. It's important to look at sustainable options or use a company such as Properteco that can help you make your properties more efficient.  
Preparing to Own a Rental Property
When buying a rental property you want to have a thorough inspection to make sure that the home is structurally sound. An inspection will also give you some insight as to if there are any major repairs that will be needed in the near future.
When I hear a story from a rental property owner about the tenants from hell, I always ask do you screen you renters. Nine times out of ten the answer is no. Not smart. You can never be absolutely sure but screening potential tenants by performing a background check, verifying their employment information, and checking references will help you make the right choice and avoid headaches down the road.
After you get the property rented out it would be a wise idea to put all profits from the rent into a maintenance and repair savings account. After you hit a certain amount, say $5,000, then you could start pocketing the profit. Maintenance has to be done and repairs will come up – it's an undeniable fact.
Long Term Benefits
If done right the long term benefits are great. Buy a rental home when you are young, the tenants pay the mortgage off for you and when you go to retire you receive a monthly check. If at retirement you decide that you no longer wish to deal with the rental properties you could sell them and likely receive much more money that you had initially paid. Rental properties have great potential of wealth building and aid in retirement.