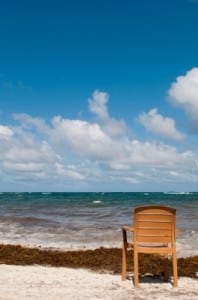 At the beginning of the year I declared that 2014 would be the year I stopped talking about investing and just went for it.
And fortunately I followed through on my plans.
After talking about starting a retirement account for the past couple of years I finally did it. And it was so freaking easy! Seriously, why did it take me this long?
In the past I was confused by my options and also intimidated by minimum investment amounts. Those fears were completely irrational.
Here's how I opened up my retirement account.
How I Chose Which Account to Open
When it came time to choose a retirement account to open I was presented with three options: the Roth IRA, Traditional IRA, and SEP-IRA.
All of these accounts come with different perks.
Roth IRA: A retirement account you fund with after tax dollars. This account provides no tax benefits now but your nest egg grows tax free and you don't pay any income taxes on your future withdrawals. You can contribute up to $5,500/year or $6,500 per year if you're over age 50.
Traditional IRA: You invest your pretax dollars in this account which therefore provides you tax benefits in the years you invest. Your money will be taxed upon withdrawal. You can contribute up to $5,500/year or $6,500 per year if you're over age 50.
SEP IRA: This is an IRA for self-employed people or business owners. It provides the same tax benefits as a Traditional IRA only you contribute up to 25% of your income with a maximum contribution of $51,000!
Everybody is always making over the Roth IRA and for good reason. It provides huge tax benefits upon withdrawal. If I didn't have to worry about paying a bunch of taxes now I'd definitely go for the Roth IRA.
But now that I'm working for myself and have zero taxes withheld from my income I need a way to lower my tax bill.
I can do that with a Traditional IRA and an SEP IRA.
So I chose…………
The Traditional IRA.
Let me tell you why.
It Was Easy
The main difference between the SEP IRA and the Traditional IRA is the amount of money that you can contribute.
Contributing $51,000 a year would be awesome, right? But the thing is I'm currently only making around 30k per year.
With my current income and expenses it's going to be hard for me to contribute $5,500 a year. (Hopefully this will change with time, but let's be honest here.)
There's really one other main reason I chose the Traditional IRA: because I wanted to use Betterment.com
. (Unfortunately Betterment doesn't offer an SEP IRA.)
Betterment is super, super easy to use, requires NO MINIMUM DEPOSITS, and invests your money for you. What else could a beginner want?
Plus as my income grows and I am able to put more money towards retirement I can always open up an SEP-IRA later.
Opening an Account with Betterment
When you sign up with Betterment you simply fill out some information about yourself and Betterment will create a risk profile for you.
For me, Betterment allocated my money in 90 percent stocks and 10 percent bonds. Which I'm perfectly fine with.
The good thing is that if you don't like the allocation Betterment gave you then you can change it to whatever you like.
After opening the account you can create different types of goals, which include:
Traditional IRA
Roth IRA
Saving for a House
Saving for Education
Building Wealth
After you create a goal you can give yourself a target amount of money to reach with a time line. For me I put that I wanted to save $400,000 by age 50. (I'm currently 27 in case you were wondering.)
Based on my goal Betterment showed me how much money I need to save per month, which was around $630 dollars.

After linking a bank account you decide what your initial deposit will be – I added $50. And if  you want to make automatic contributions – I opted for $100 a month for now.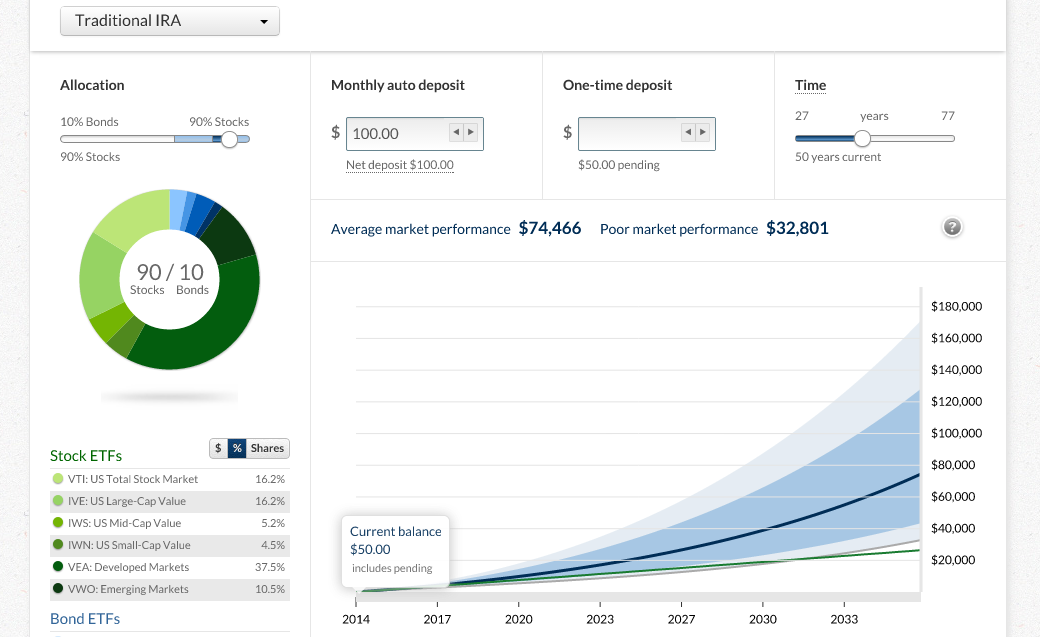 The awesome thing is that there is no minimum deposit or required automatic monthly transfer. That's exactly what I was looking for!
You can go back at any time and add a one-time deposit to your account or add/increase your automatic transfers.
The Way Your Money is Invested
Betterment has a team of financial advisors who pick investments for you. And your portfolio stays diversified.
The initial $50 I added to the account was spread through several investments.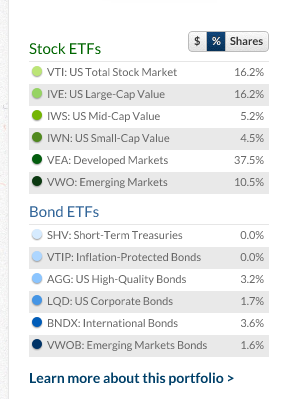 What they do is use ETFs (exchange traded funds) which are low cost securities that track an index, commodity, or basket of assets. ETFs also have low management fees.
ETFs are very similar to mutual funds. They diversify your investments so that you don't have all your eggs in one basket.
Finally….
I wanted to invest a portion of my income tax money but I've also been working on a new business idea. Therefore I didn't want to invest money that I might need.
I kept going back and forth: do I open the account now with little money or do I wait and see how much I have left to put in there?
Ultimately I decided I just want to get the darn thing opened. With $50 to start and a $100 a month being automatically transferred I can finally say that I'm saving for retirement.
If you haven't opened a retirement account yet I highly recommend using Betterment.com
. It was easy and you don't have to worry about having a large initial deposit.
Have you tried Betterment? What did you think?
Photo Credit: Artur84